Seven Republican candidates hoping to become Colorado's next governor were under one roof Monday for a forum hosted by the Republican Women of Weld hosted in Fort Lupton.
RELATED | Making sense of the Colorado governor's race
Among the candidates there was a lot of consensus.
When it comes to education, several candidates supported more vocational training.
Two candidates, Doug Robinson and Greg Lopez, said a four-year college may not be the right choice for everyone.
And candidate Tom Tancredo, who's run twice for governor before, said any student who graduates from a public high school should also be able to pass a citizenship test.
The candidates also supported the oil and gas industry. However Steve Barlock, who worked on President Trump's campaign, qualified his support saying the industry shouldn't't impact Colorado's water.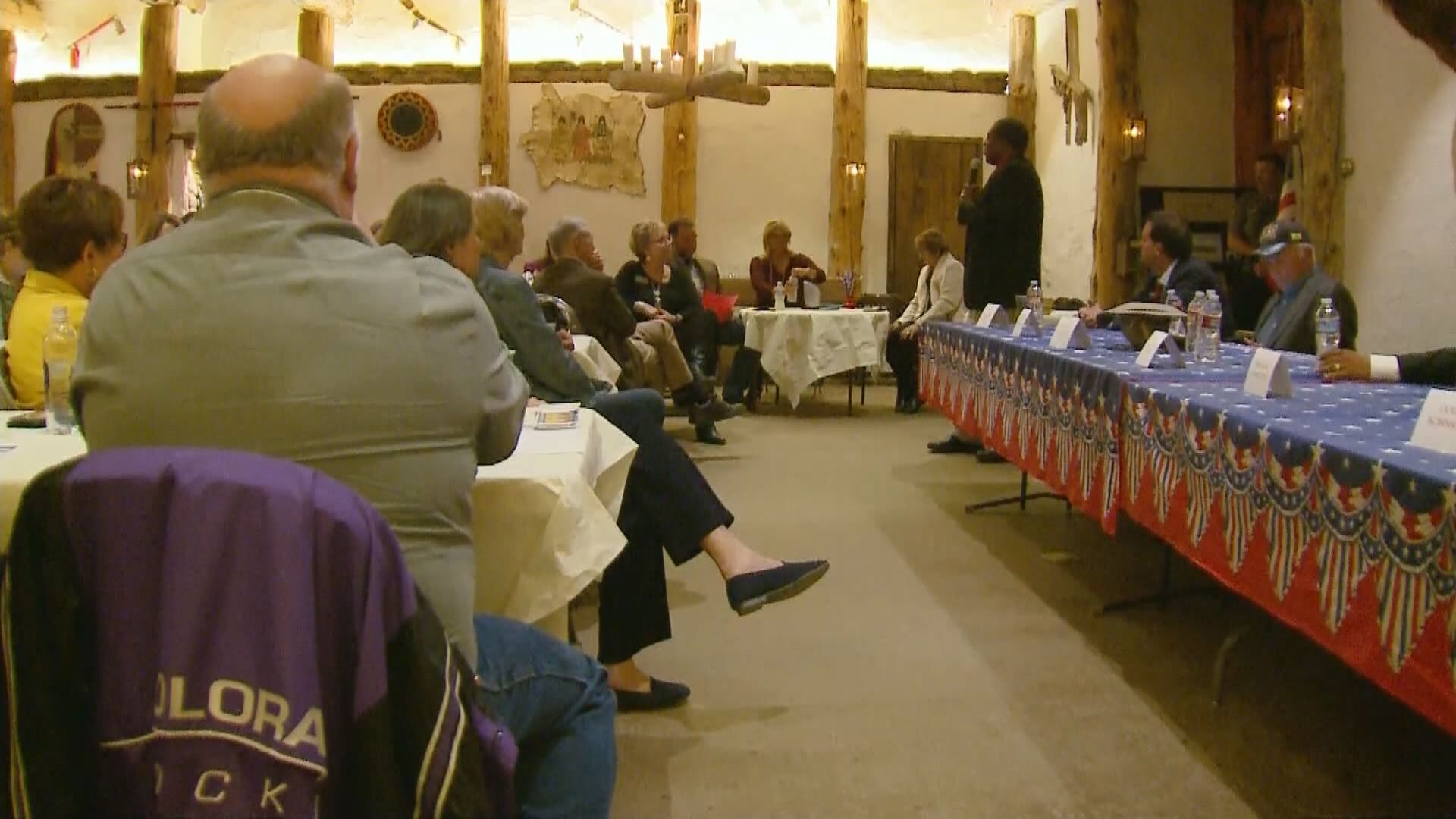 Several candidates also mentioned transportation and the need for road improvements and called for more transparency with budgets.
Attorney General Cynthia Coffman, who also announced her bid for governor, was not able to attend the forum.
State Treasurer Walter Stapleton, Lew Gaiter and Victor Mitchell were the other candidates in attendence.