DENVER (AP) - Several hundred people rallied in support of Donald Trump outside the state Capitol in Denver on Saturday, one of dozens of demonstrations across the country.
They listened to speakers including former U.S. Rep. Tom Tancredo and former Colorado secretary of state Scott Gessler on the West Steps, with some occasionally shouting at anti-Trump protesters who were kept at a distance by police on the sidewalk below.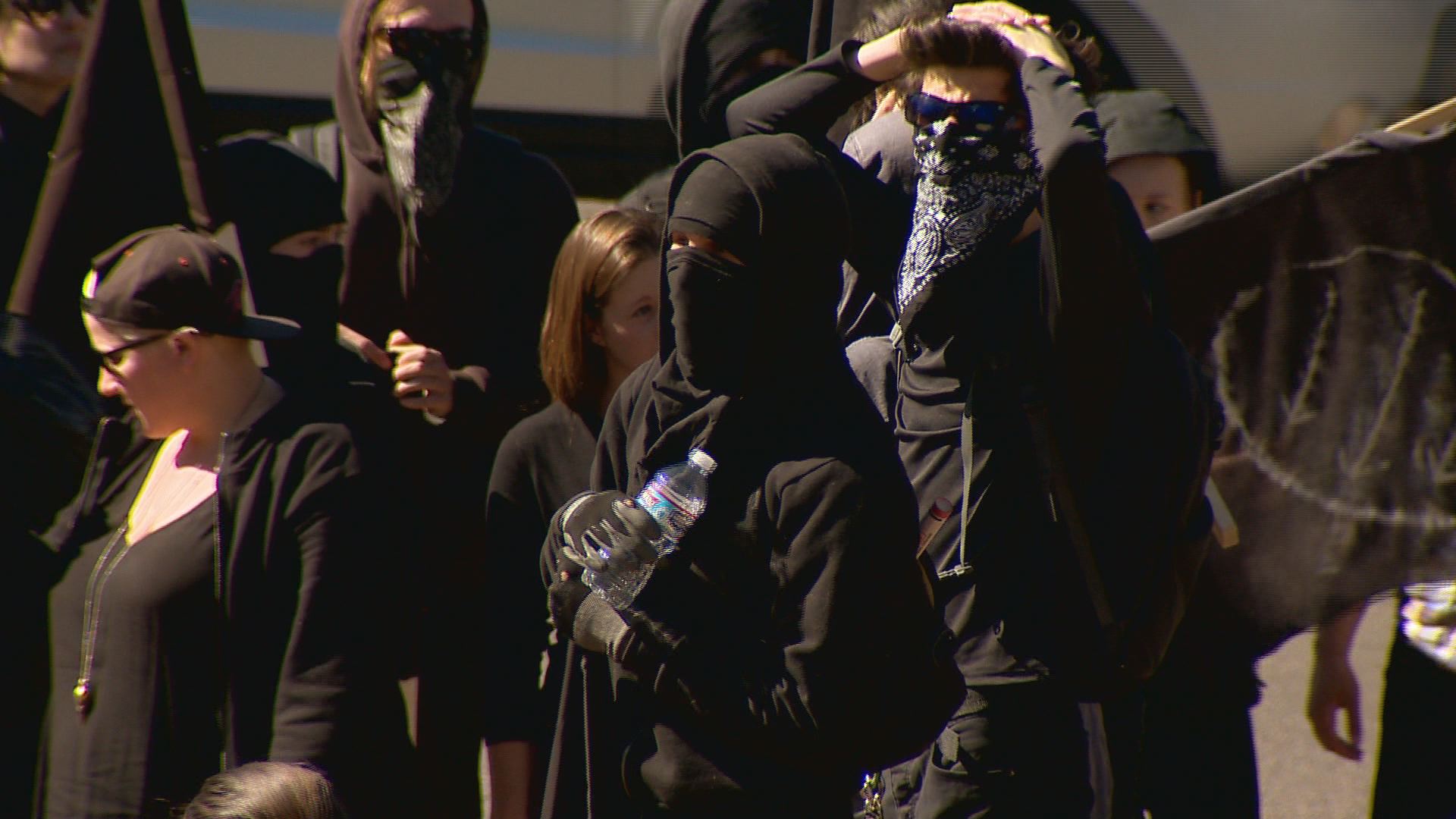 Many in the crowd held American flags or wore red, white and blue. They held signs with messages like "Deplorables for Trump" and "Veterans before Refugees".
Many of the anti-Trump protesters wore black and covered their faces with scarves. They were separated from Trump supporters by two lines of officers and an expanse of grass. Some briefly set a large American flag on fire over the objections of a handful of anti-Trump demonstrators.