Though there isn't a statewide election in 2017, numerous counties and municipalities are voting on issues concerning marijuana sales, broadband services, term limits, and even rooftop gardens.
RELATED: A guide to the 2017 elections
All ballots are due Tuesday, Nov. 7 by 7 p.m. There's still time to get your votes in.
Are you registered?
First, make sure you are registered to vote. If you aren't sure of your voter registration status, click here: http://bit.ly/2xKq87r
If you are not registered, you can either register online or vote in person at a voting center. You can find a center by typing your address into the Colorado Secretary of State's website: https://www.sos.state.co.us/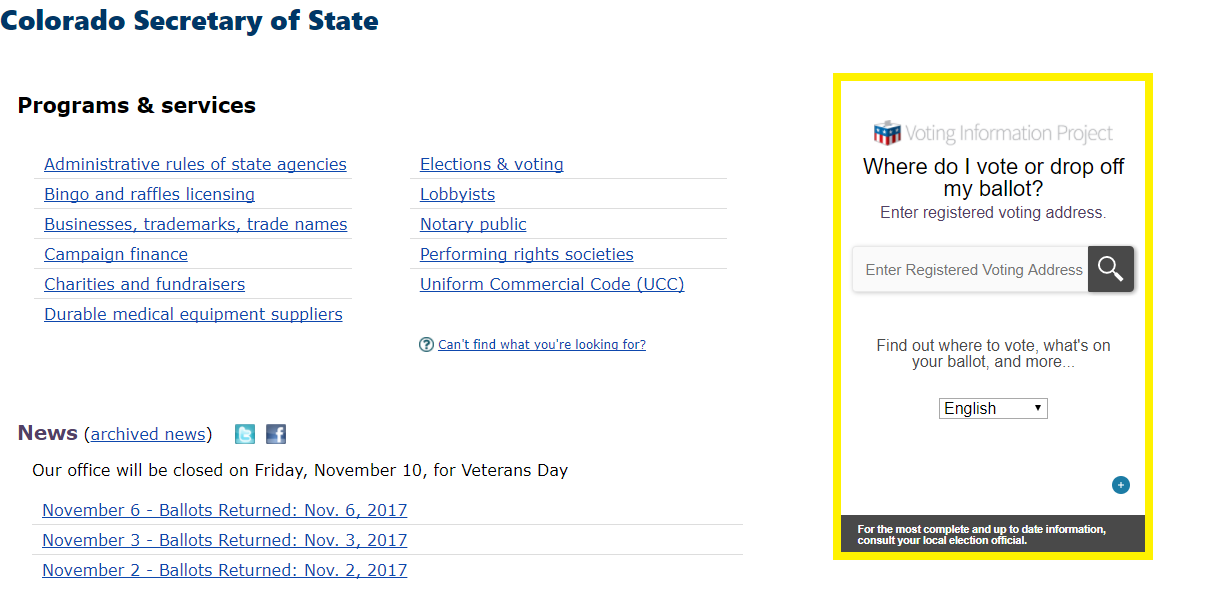 Do you have a ballot?
If you do have a ballot, do not mail it in. Even if a ballot is postmarked by the time required, it will not count if it does not arrive by Nov. 7 at 7 p.m.
Instead, drop it off at a 24-hour drop box at a voting center. You can find one by typing in your address at the Secretary of State's website: http://bit.ly/2hfeizu
If you did not receive a ballot, first make sure to see if your county even has an election this year. Several counties including Cheyenne, Dolores, Grand, Hinsdale, Mineral, and Washington do not have elections this year.
Here's a list of counties and municipalities that do: http://on9news.tv/2h8zweA
You must go to your voting center if your county does have one.
If you have questions, you can reach the Secretary of State at 303-894-2200 or visit their website: https://www.sos.state.co.us/