KUSA – On this night 33 years ago, some Broncos fans brought sleeping bags to a football game. The crew on the field had to shovel off the snow to see the yard lines.
"Today is umm like what? 60 degrees, sunny, barely a breeze. A bit different than 33 years ago," Lori Costanzo said.
Lori won't ever forget the blizzard game of 1984. It was the night the Broncos took on the Green Bay Packers in nearly a foot of snow and 55 mph winds.
"It was so cold and so miserable," Lori said. "It was snowing so hard, we could not see the game. We truly couldn't see the game."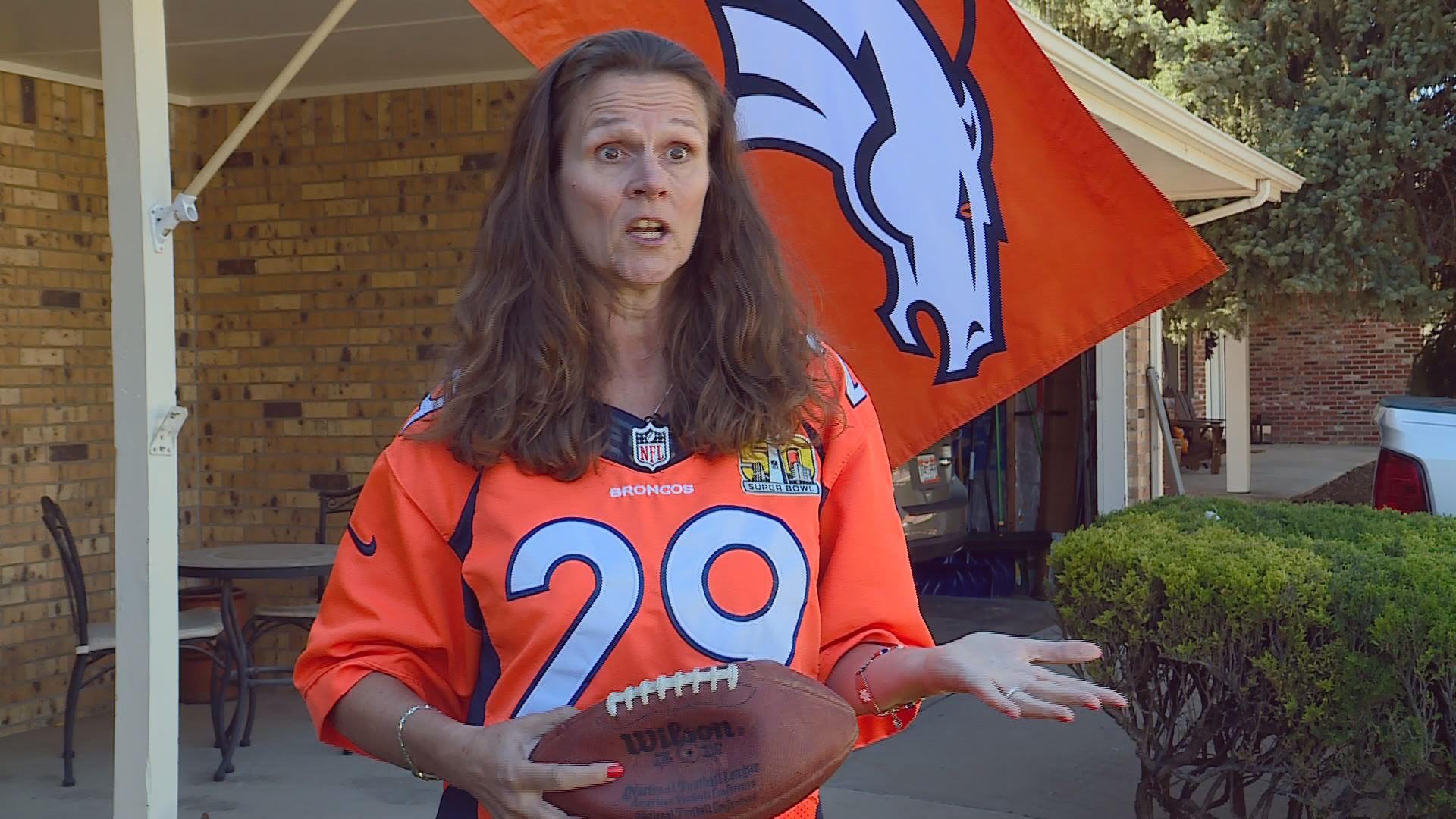 From their seats in the south stands, Lori and her husband sat and shivered while the Broncos took a 14-0 lead in the first 37 seconds of the game. The Broncos defense recovered two Packer fumbles and returned both for touchdowns. The Packers couldn't hold onto the ball and John Elway had some trouble, too.
"A couple times, my hand was going numb and I had to stick it in my pocket and get some feeling back in it," Elway told 9NEWS in the 1984 postgame interview.
Thankfully, frozen hands in the stands had just enough grip. Lori Costanzo's husband, Mitch, caught a football kicked through the uprights for an extra point.
"He just happened to catch one that night and we still have it," Lori said, holding the weathered and deflated football. "Guess it's what? 33 years old? So, I don't even think it would keep air anymore."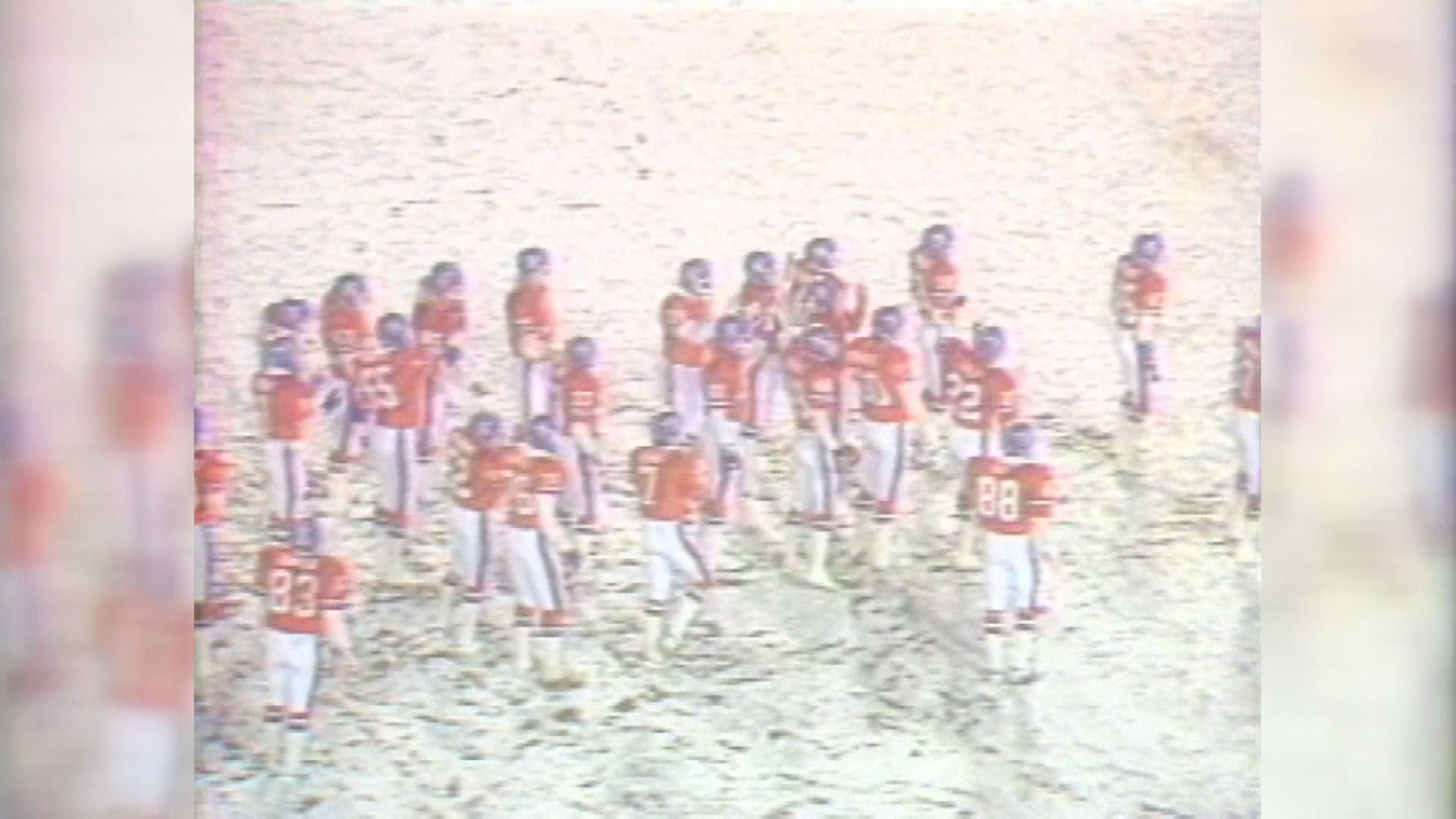 The Packers rallied in the blizzard game, but came up short. The Broncos won 17-14. Lori and her husband caught the end of the game on TV. They didn't stick around in the stands.
"It's like, 'we're out of here. We have our ball.'" Lori laughed. "We never leave games, but there was no use sitting there. It was snowing that hard."
The 1984 game is now a distant, frigid memory. Weather aside, Lori hoped history would repeat itself for the Broncos Sunday night.
"Go watch them hopefully stomp those Giants!" Lori said.