Crews from the Denver Museum of Nature and Science say they're finishing up their work at a site in Thornton.
In late August, construction workers building Thornton's new public safety facility at 132nd Avenue and Quebec Street unearthed fossils from a triceratops that had lived 66 million years ago.
Scientists from the Denver Museum of Nature and Science went out there – and found more bones.
RELATED: How big of a deal is that Thornton triceratops, really?
PREVIOUS: Construction workers unearth rare dinosaur bones in Thornton
On Monday, Maura O'Neal with the Denver Museum of nature and Science said paleontologists have found everything they think they're going to find. The team had a variety of bones in plaster jackets ready to go to the museum when they checked one last area – with more bones.
Crews found a sacral vertebrae Monday -- which is basically the bone that connects the back to the hips. Crews gathered up that new fossil and will bring it back to the museum. Now, work will focus on studying the fossils at the museum.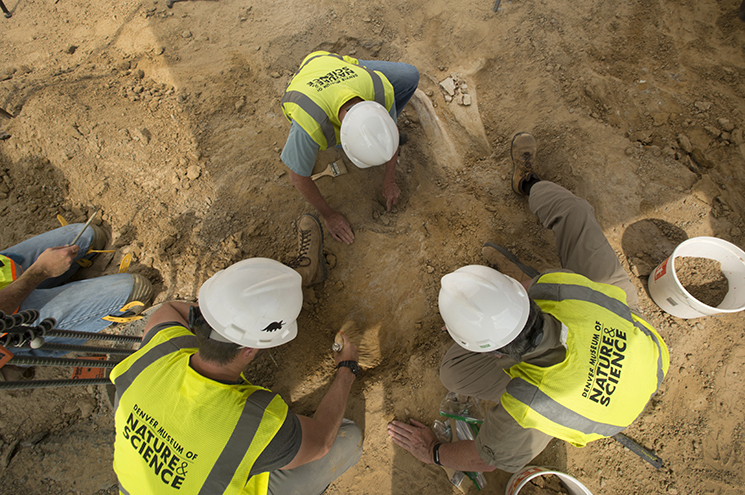 Construction never stopped at the site, though fossils were found. Museum crews hope to be done by six on Monday night and don't have any plans on being out there Tuesday.
Scientists say they've found the bones of one triceratops and also a tooth from a Tryannosaurus Rex.