In the rush to beat the bell each morning, it may never occur to students to think about all of those people who passed through the same doors of their school nearly eight decades before.
On Tuesday morning at Denver South High School, history sat front and center inside the library on the third floor.
"I'm a graduate of South High, 1938," said the man with thinning white hair and glasses seated in a wheelchair at the front of the room.
Meindert Bosch, 96, took part in a living history lesson with social studies students at South High School.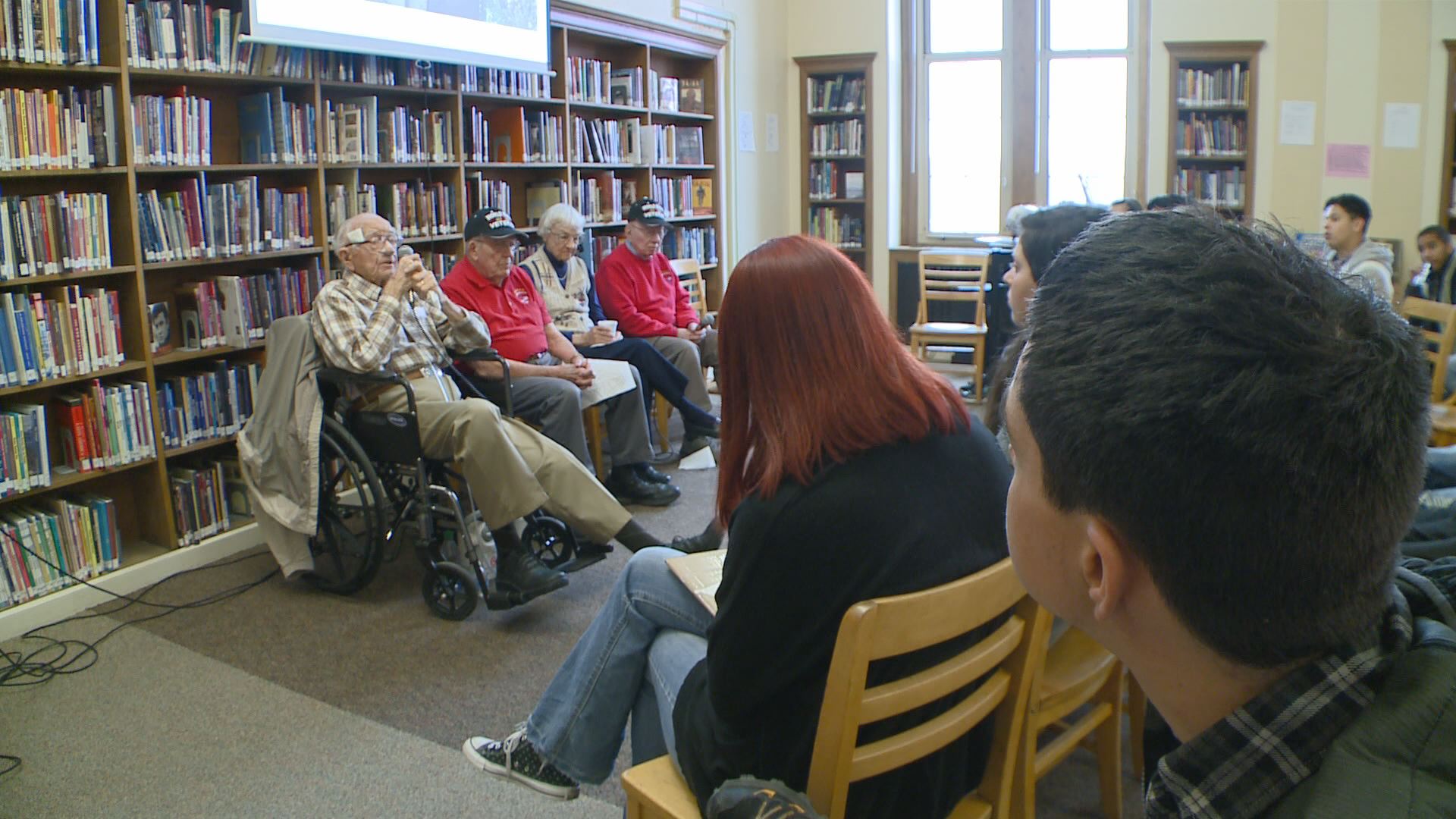 Joining Bosch were fellow World War II veterans Earl Lammers and Fran Shedd. Elaine Westblade, whose husband served in the war, also spoke to students about life during WWII. The speakers live in Clermont Park retirement community and have given similar talks over the years.
"I would hope that our visit here and sharing with [the students] teaches them in a different way what freedom is all about," said Meindert Bosch.
Bosch served in the U.S. Army from 1942 to 1946 as an anti-aircraft gunner.
"We were a mobile outlet and we were expected to move on a 30-minute notice wherever," Bosch told the room of students Tuesday. "And that happened a number of times."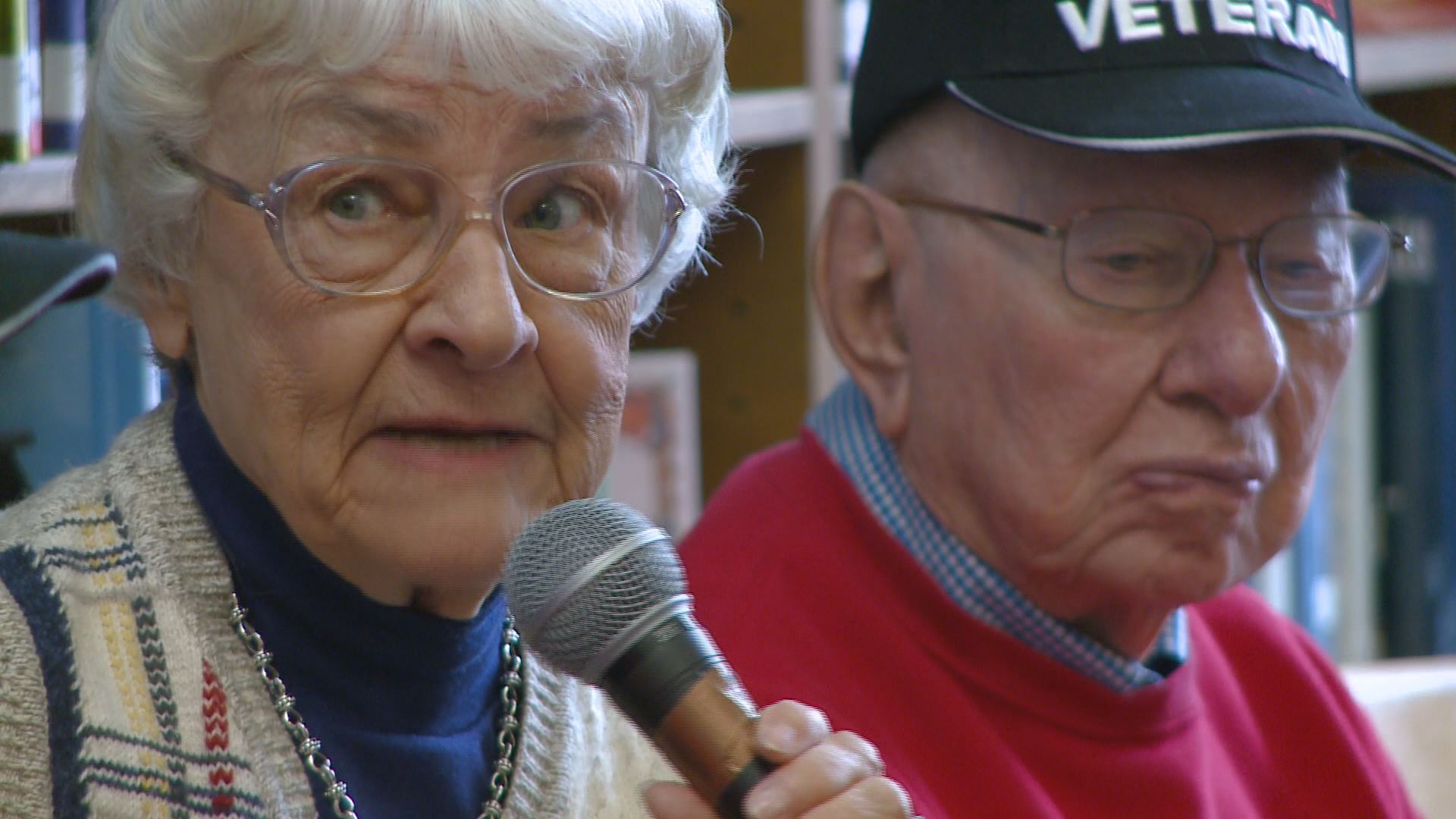 In his three-and-a-half years in the Army, Meindert fought in France, Belgium and Germany. After speaking to students, Bosch and the other veterans took questions from students like sophomore Malika Washington.
For Washington, listening to the veterans' stories seemed to resonate more than a lesson in a history book.
"It gives you that sense of sympathy and empathy in a way because you're actually hearing from them and getting confirmation," Washington said. "They're actually asking questions that maybe your teacher couldn't answer."
There will eventually come a time when students will have questions and a generation will no longer be around to answer them.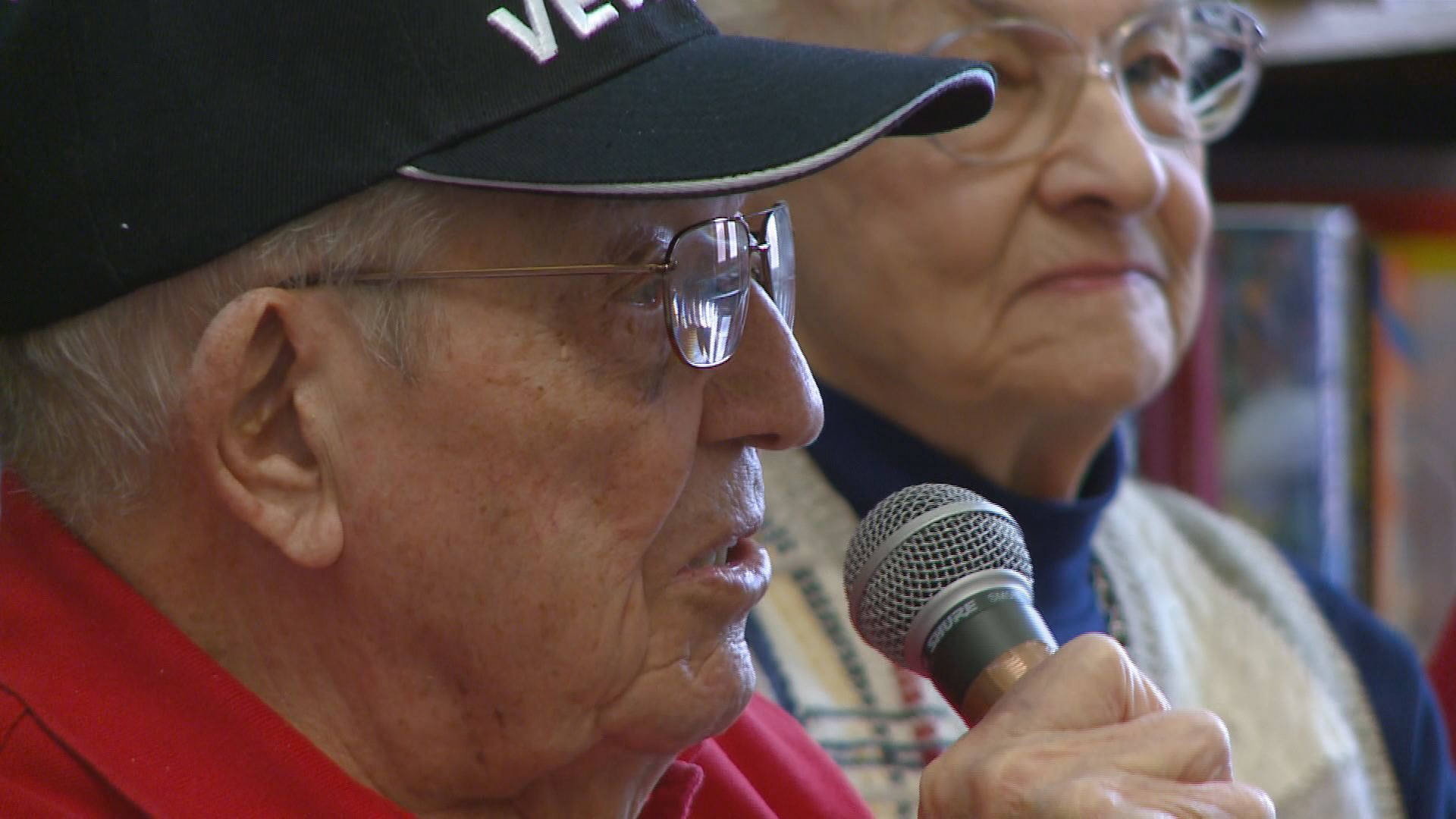 "I'm still glad to share if I can," said Meindert Bosch. "If I've got something that's helpful, I'm happy to share it."
Bosch, Lammers, Shedd and Westblade gave two separate talks to students Tuesday morning. They'll be back at the school again on Friday.
"The kids are very responsive as a whole and I enjoyed being with them," Bosch said.