Denver Public Schools is looking into a vandalism case at Isabella Bird Community School.
It was first reported late Saturday night but the extent of it wasn't noticed until Sunday morning.
"As we got a little more light to the day we started to see that it was throughout our playground some anti-Jewish remarks and things posted throughout our playground, the cement on the sidewalk, and on our building," said principal Brian Ricker.
A swastika was found spray painted in bright orange letters along with other words. As word spread in the community, Ricker says people began to show up at the school to help clean up the hateful messages.
"As a community school we were founded on the idea that we could become a place for everyone to find home whether they have kids who go here or just live in the community," said Rickers. "And it's been really wonderful and amazing to see the number of people who have come out, many who don't have kids that go to out school but they live here and they felt very strongly that these kinds of actions of fear and anger and hate are not going to dictate who we are."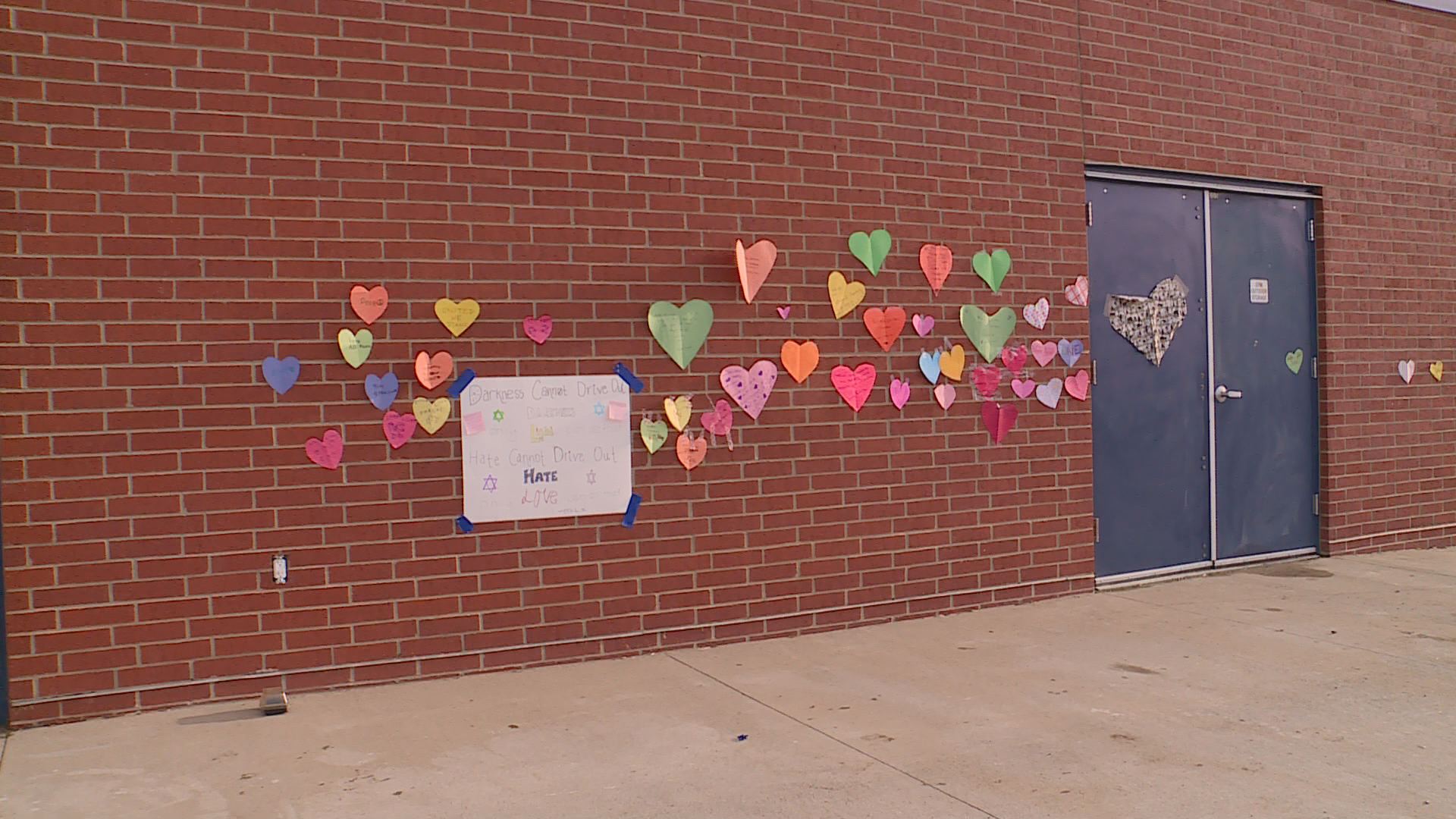 After seeing the vandalism, residents who live near the school posted flyers of encouragement with nice messages in an attempt to counter what was drawn and written.
"It's beautiful to see our community can come together with one small act of hate and respond in love," said Ricker.
He says once students return after fall break, they'll use the vandalism as teaching moment for them.
"It is one of those moments when you really have to pull together as a community and stand up and says this is not OK, " said Megan Quinn who has a first grade student at the school. "Bring kids out here and say it's not OK do this, it's not OK to let this exist in our communities."