Taylor Swift's attorney fixated on the fact the former Denver DJ accused of groping the popstar thought she was "cold and standoffish" during their less than one minute meeting four years ago.
David Mueller is suing Swift, her mom Andrea, and Frank Bell (a member of Swfit's management team) after he was fired following the allegation he reached his hand up her skirt and grabbed her butt without her consent.
Mueller calls that accusation 100 percent false and is seeking financial damages as he said Swift's allegations tanked his career.
PREVIOUS: Swift's lawyer calls out DJ's inconsistencies during opening statements
MORE: What Taylor Swift has to prove to win her case against a former Denver DJ
"It's a despicable thing to be accused of," Mueller said before reiterating that he wasn't looking for a dollar amount, but wanted the jury to come up with a number they thought was fair.
Swift is countersuing for assault and battery. She's seeking $1.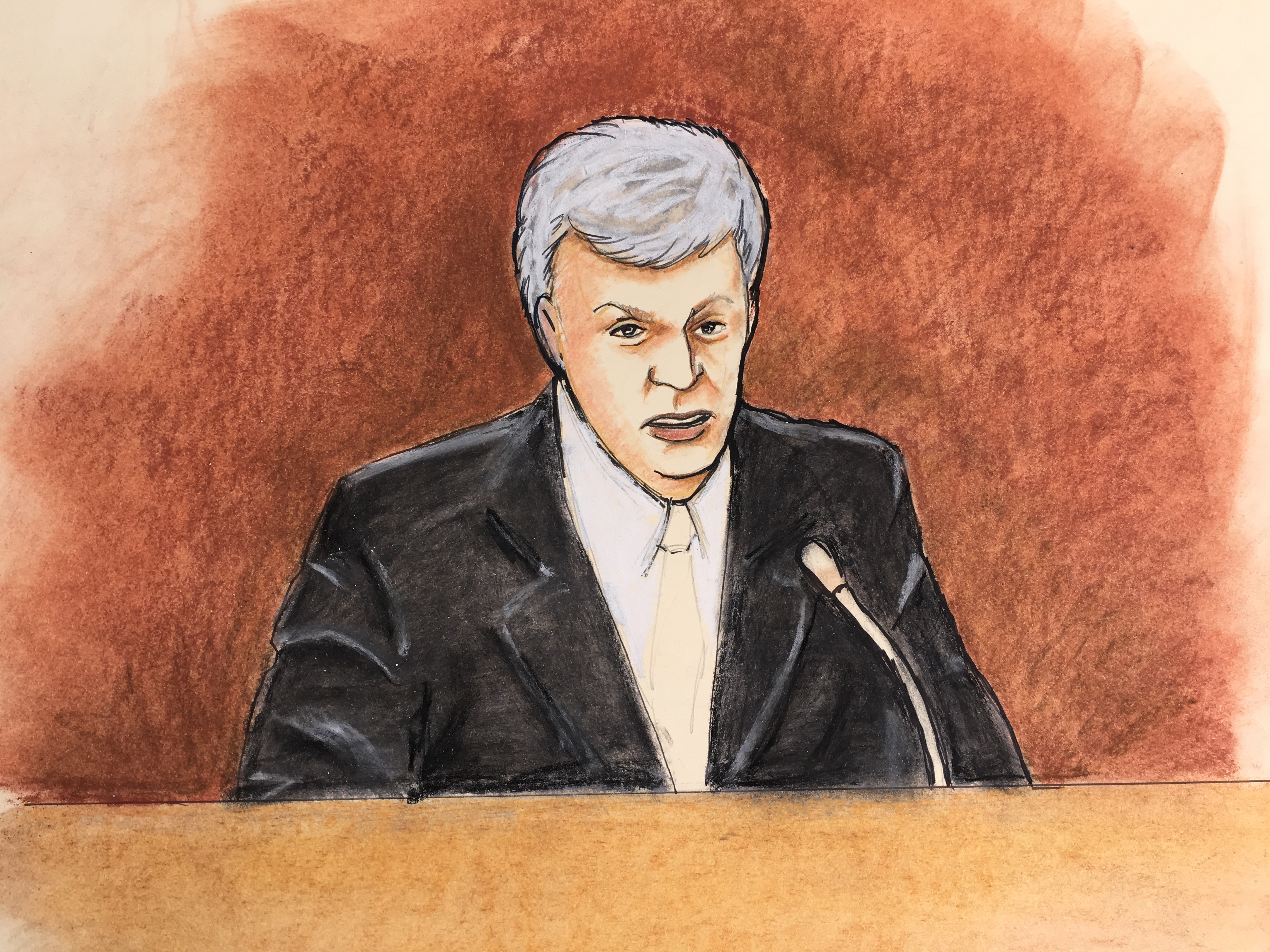 A tale of two meet and greets
Doug Baldridge, Swift's attorney, harped on the two separate meet and greets that happened on the night of June 2, 2013.
One was for media and other radio personalities (this included Mueller's radio co-host and Mueller's boss) while the other was for Swift's fans.
Mueller got passes to the second line, where he says he stuck out while waiting to meet Swift, as it was filled with mostly young girls and their moms.
Mueller says he was alarmed & confused why he wasn't in the media group, but wasn't embarrassed to be in line with fans (moms, little girls)

— Krystyna Biassou (@KrystynaMay23) August 8, 2017
Shannon Melcher, Mueller's girlfriend at the time, asked Mueller to text his co-workers to see if he could get into the other meet and greet. He didn't, and said on the stand that guards were firm but polite about the fact they were not to leave that line.
Although Mueller admitted he and his girlfriend were confused why they weren't with other local media, he says the pair was having a good time and weren't embarrassed to be in that line.
When Mueller met Swift backstage at the Pepsi Center, he said the songstress didn't immediately acknowledge him, but spent more time talking to Melcher. He also said he wasn't invited into the photo and felt "invisible."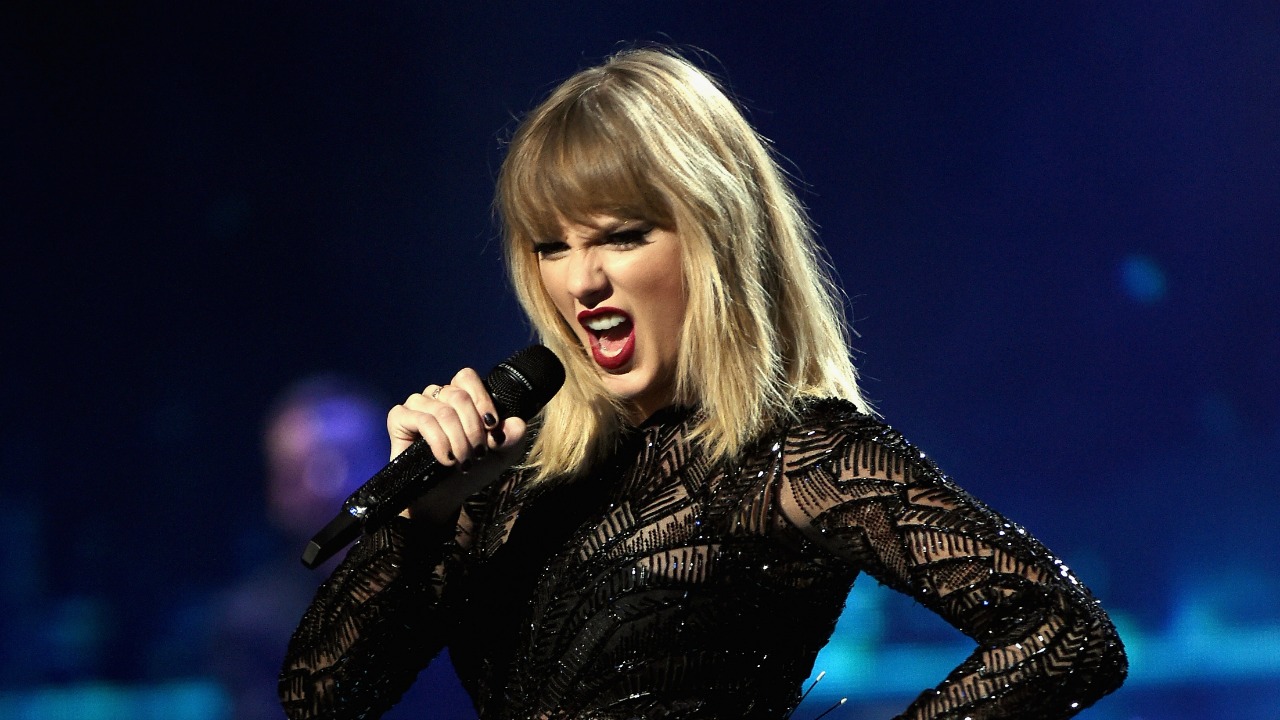 Problems prior to the photo
Baldridge also picked at the issues Mueller had at KYGO prior to meeting Swift. One of the pieces of evidence in the trial were notes given to Mueller's talent agent via John Dimick who at the time was in charge of programming and operations for Lincoln Financial Media, KYGO's owner.
In late May, Mueller was admittedly having issues with his boss, Eddie Haskell, and called his relationship with the programming director "difficult." Haskell previously said he wasn't happy with the style of the morning show that Mueller -- known on-air as Jackson -- hosted with his friend Ryan "Ryno" Kliesch. It was alluded to in court that Haskell didn't get along with Kliesch very well either.
Mueller says his former boss, Eddie Haskell, threatened his employment at KYGO before his meeting with Swift in June 2013.

— Krystyna Biassou (@KrystynaMay23) August 8, 2017
Dimick also claimed Mueller's relationship with Melcher -- who worked as an account executive at KYGO at the time -- was causing issues in the sales department. It was noted during court that it wasn't against the rules for co-workers to date, and there were married couples who worked at the station.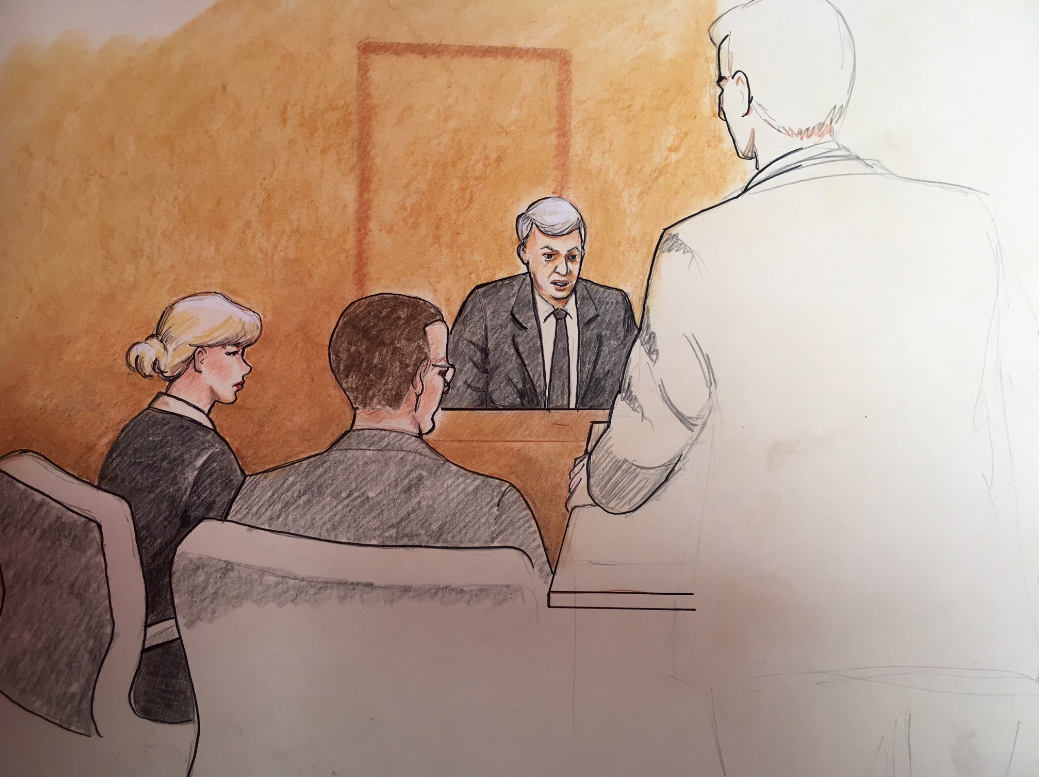 What happened to the electronics?
A bulk of Tuesday's proceedings centered on Mueller's spoliation of evidence, which he was sanctioned for before the trial.
Mueller secretly, but legally recorded a nearly 2-hour meeting he had with Haskell and KYGO Vice President Robert Call with his cell phone on June 3, the day after the Swift concert.
On the stand he told his lawyer, Gabriel MacFarland, that he moved the recording from his iPhone 4 to his MacBook, where he listened to it and picked out 19 clips he felt were the most important. He sent those 19 clips to his lawyer.
Swift's lawyer said after Mueller "edited" the 2-hour recording, he sent his lawyer 19 clips. Swift's team only got 11 clips.

— Krystyna Biassou (@KrystynaMay23) August 8, 2017
He deleted the entire conversation from his phone sometime after this, as he said he was running out of space on that cellphone.
In the years since he edited that audio file, he spilled coffee on his MacBook, ruining it. His external hard drive was also broken and his iPad screen was shattered. He also damaged that phone while hiking and ended up throwing it away.
Swift's lawyer digs into the MacBook loss: "Is Apple going to come show us paperwork that coffee was spilled on the laptop?"

— Krystyna Biassou (@KrystynaMay23) August 8, 2017
MacFarland asked Mueller if his issues with devices were accidental, and Mueller said they were. He said he went to the Apple store after each mishap and either had his device replaced, or repaired with none of his old data available.
Mueller admitted he didn't know those devices would be considered evidence later on down the road.
Baldridge, however, thought it was an attempt to cover up exactly what was said in that meeting with Call and Haskell.
Trial resumes Wednesday at 8:45 a.m. Mueller will continue to be cross-examined.
PHOTOS: Jury selection begins in Taylor Swift trial
A sign directing the public before the start of civil case for Taylor Swift vs David Mueller at the Alfred A. Arraj Courthouse on August 7, 2017 in Denver, Colorado.
A sign directing the public before the start of civil case for Taylor Swift vs David Mueller at the Alfred A. Arraj Courthouse on August 7, 2017 in Denver, Colorado.