The third and final person pictured in the now infamous photo depicting a meet-and-greet between pop star Taylor Swift and ex-Denver DJ David Mueller says she didn't notice anything odd happening when the picture was taken.
Shannon Melcher, who also worked at KYGO and who was dating Mueller at the time, was the final witness called by the plaintiff during the fourth day of what's expected to be a nine-day trial at the Alfred A. Arraj courthouse in downtown Denver.
She recounted the moments leading up to the June 2, 2013 photo, which Mueller's team contends shows that nothing inappropriate occurred during the brief interaction. Swift's team says it demonstrates the opposite, and that Mueller's hand was touching her "bare ass."
RELATED: Swift's former bodyguard: She was 'too fan-friendly' for me
RELATED: Taylor Swift on DJ allegations: 'It was a definite grab'
Melcher, who had been dating Mueller for a few months when they went to Swift's show at the Pepsi Center together, said she didn't notice anything was amiss.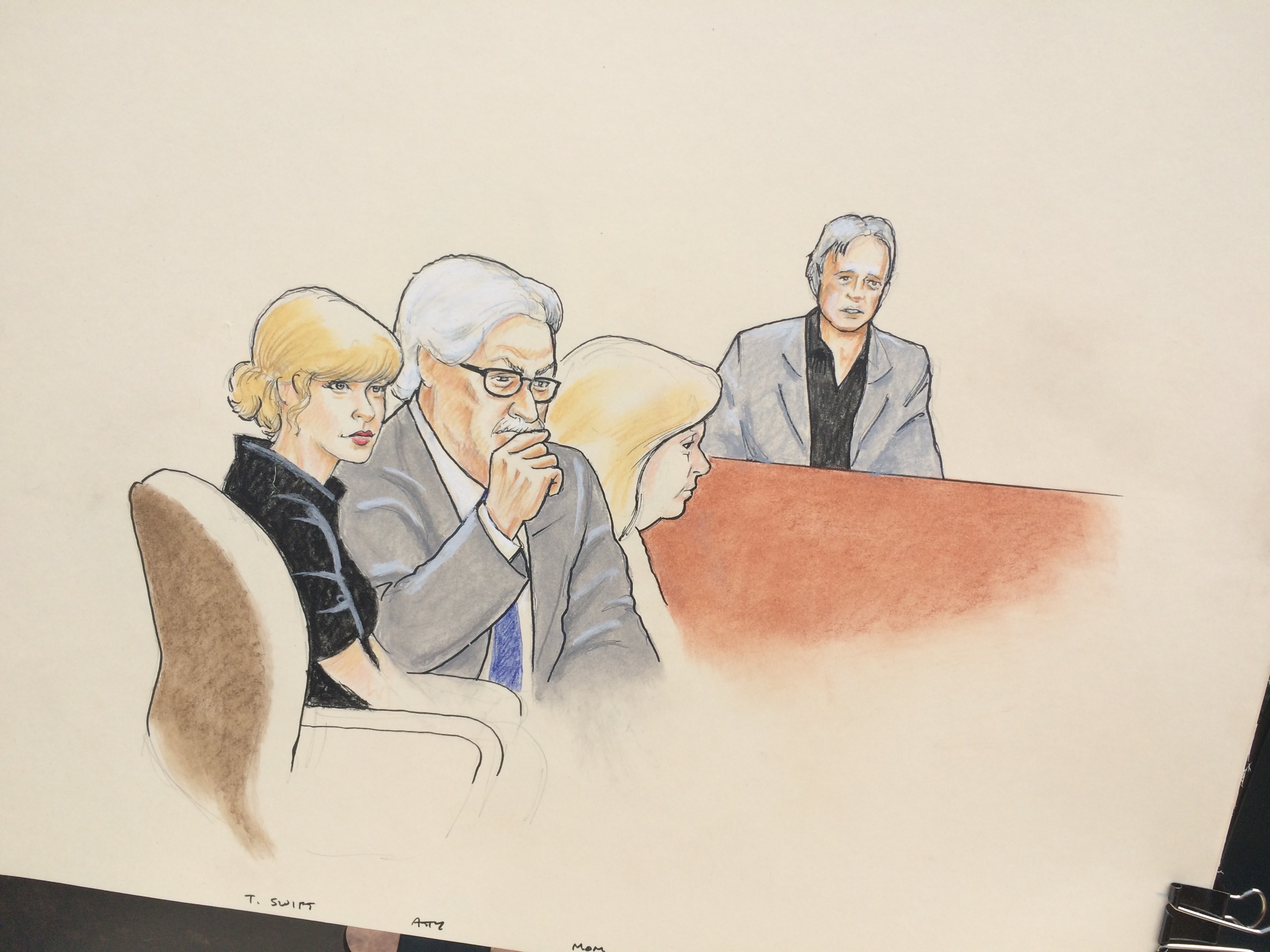 While Swift's team has said she jumped out of the way and leaned toward Melcher when she felt Mueller grope her, Melcher said in court that the singer was already close to her.
Melcher described a situation similar to Mueller, that the ex-DJ was rushing to get into the frame in something of a rushed meet-and-greet.
"It was an awkward situation from the beginning," she said.
Melcher says she and Mueller were running late to the show, and instead of attending the media event with the rest of the KYGO team, they were put in line with a group of fans for the meet-and-greet.
When they walked out of the photo booth, Melcher says they spoke to one of their coworkers at KYGO, Eddie Haskell (who Mueller told her claimed he noticed Swift was wearing bike shorts under her skirt) and then went to the bar.
That's when Mueller was confronted by security and the two were escorted into another room.
"To be honest, it was more of an interrogation than a conversation," Melcher said. "There was a gentleman stating 'are you happy with yourself? Are you happy with what you've done?'"
RELATED: Photo Taylor Swift's team never wanted released takes center stage in federal court
RELATED: Mom: Taylor Swift stopped going into crowd at concerts due to alleged groping
Melcher says she remembers Mueller telling Swift's team she wanted to call Haskell or police. She admits even though both of them had their phones, they never ultimately did get the cops involved and were escorted out of the concert -- something they said they considered a big deal, since they worked in the radio industry.
When she asked Mueller if he had inappropriately touched Swift, Melcher said in a prior deposition that he had said "How could you ask me that?"
"I think it was very surreal, kind of 'what just happened?'" Melcher said, describing the "very stressful night" that ensued.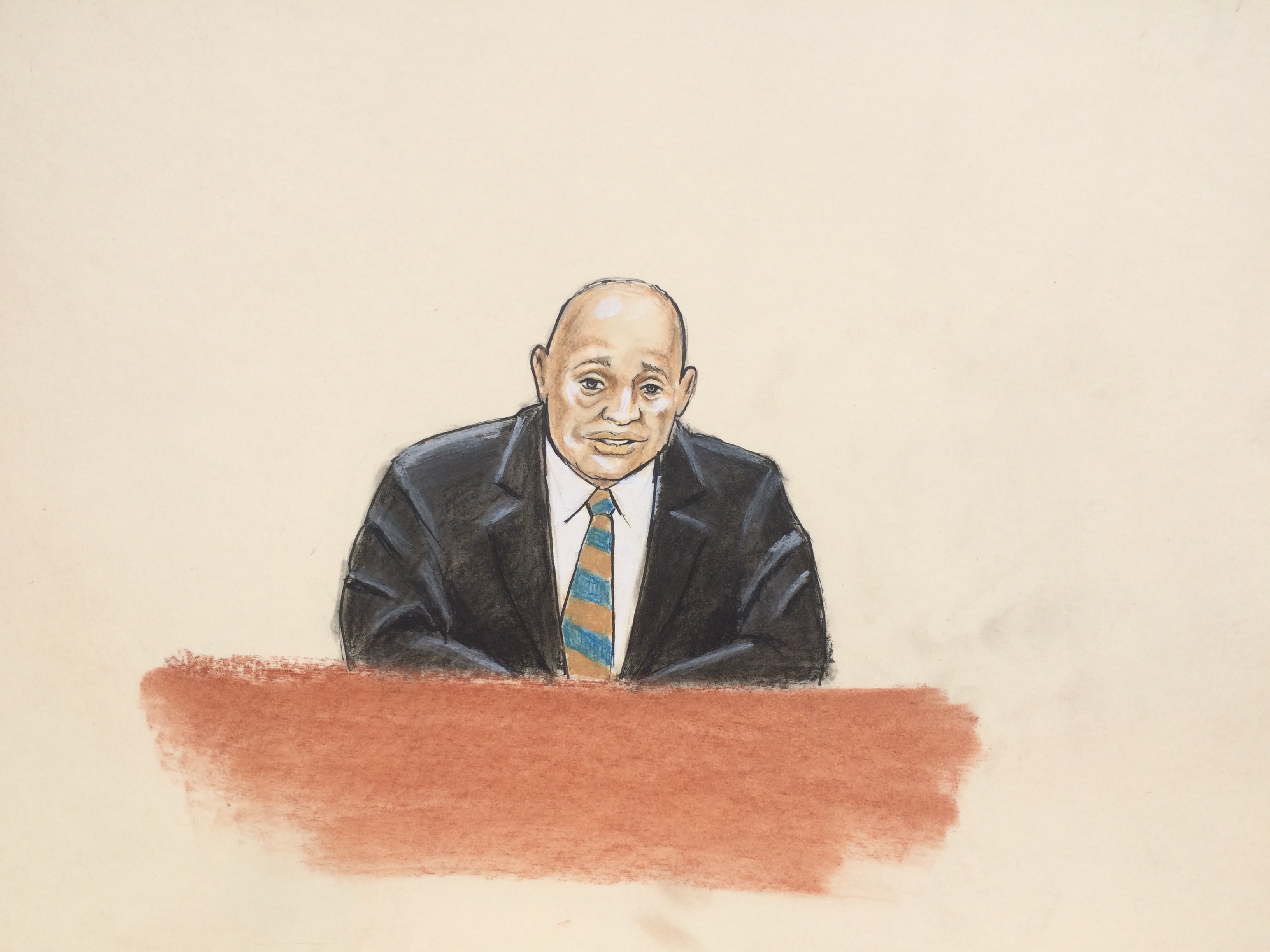 Ryan Kliesch, also known as Ryno, was Mueller's cohost at the time of the incident. He was also at the concert, but had arrived earlier and was at the meet and greet for members of the media.
He testified before Melcher did on Friday, and said when Haskell learned about the allegations against Mueller, he was told that he would be hosting the next morning's show alone.
"I thought it was a joke at first, to be honest with you," Kliesch said when Mueller told him what happened. "I thought Ashton Kutcher was going to pull up behind me and tell me I was on some sort of candid camera show."
Mueller was fired shortly thereafter, and two years later, sued Swift, claiming that what he asserted was a false allegation prevented him from getting another job in the media industry. Though a damages expert says he should receive $3 million, he said he's asking for whatever the jury sees fit.
RELATED: What Taylor Swift has to prove to win her case against a former Denver DJ
RELATED: Former personal assistant says Swift was 'visibly upset' after meeting Denver DJ
Swift countersued for assault and battery, and says the incident caused her so much emotional distress that it has changed the way she interacts with fans. She is asking for $1.
Both Melcher and Kliesch were brought to the stand to defend Mueller's character. Kliesch had been close friends with the former DJ for years and says he had never seen him disrespect a woman.
Melcher was asked to testify about an incident where she was groped by another KYGO employee on two occasions at the Pepsi Center, and how it was Mueller who recommended that she go to HR.
She continued dating Mueller for a few months after the June 2, 2013 meet-and-greet, and says they ultimately broke up because they drifted apart.
Swift's then-bodyguard, Greg Dent, was the first person to take the stand on Friday. He was adamant that he thought Mueller had inappropriately touched the pop star, but that he hadn't done anything because he didn't think she wanted him to.
Mueller's team rested their case just before the lunch break on Friday. The defense is expected to call their witnesses sometime in the afternoon.
PHOTOS: Courtroom sketches from Day 1 of the Taylor Swift trial
A sketch of Taylor Swift with her attorneys and mother.
A sketch of Taylor Swift with her attorneys and mother.