Taylor Swift will get the $1 she asked for from an ex-disc jockey who took her to court after he lost his job due to a more than 4-year-old groping claim.
The jury of six women and two men ruled in favor of the pop star, her mom Andrea and her radio liaison Frank Bell on Monday afternoon.
The jury believed Swift's accusation that on June 2, 2013, David Mueller reached his hand up her skirt and grabbed her behind without her consent.
RELATED: Let's talk about people treating a sexual assault trial like an opportunity to ogle a celebrity
What the jury ruled against was that Bell and Swift's mom intentionally interfered with Mueller's employment contract.
Jury will start with Mueller's claim. Question 1: Did Frank Bell intentionally interfere with Muller's KYGO contract? Jury: No

— Krystyna Biassou (@KrystynaMay23) August 14, 2017
Did Andrea Swift? No

— Krystyna Biassou (@KrystynaMay23) August 14, 2017
Mueller, who worked at Denver country radio station KYGO for around 6 months before his firing, sued Swift and her team two years ago -- claiming it was her false allegation that not only got him terminated, but ruined his chances of ever working in radio again.
Swift countersued for assault and battery. She asked for $1, a number her attorney Doug Baldridge says "has immeasurable value" in the scheme of things.
Swift, a 10-time Grammy winner, let out a sigh of relief and hugged her mom and legal team as the verdict was read in her favor.
Four days into the trial, Swift's legal team moved to remove Taylor from the suit, saying there was not enough evidence to prove she had anything to do with Mueller's firing.
This is the form jurors in the #TaylorSwiftTrial were given to fill out pic.twitter.com/BWpfTG3zfv

— Krystyna Biassou (@KrystynaMay23) August 14, 2017
Judge William Martinez ruled in her legal team's favor last Friday, and she was removed from the original suit. Her countersuit, which she later won, still stood.
The former DJ will get nothing.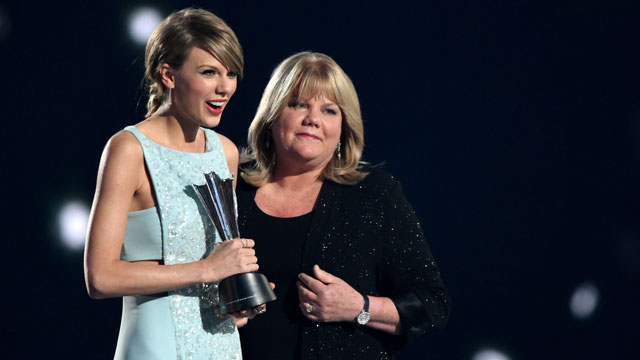 Mueller did not look at his legal team after the loss. His lawyer, Golden-based Gabriel McFarland, pointed out during closing arguments that Mueller asked while he was being accosted by Swift's security the police get called.
That, he argued, should be reason to believe his client didn't inappropriately touch Swift.
McFarland also tried to poke holes in former security guard Greg Dent's testimony, insisting there's no way a bodyguard who witnessed an assault would stand by and do nothing.
"There's certainly no way that a professionally trained bodyguard who is solely trained to protect Ms. Swift's body wouldn't jump into the way," McFarland said.
PHOTOS: Sketches from Taylor Swift in court Monday
Swift's legal team, led by Baldridge, contended in closing statements the symbolic dollar Swift sought was to stop "aggressors" like Mueller from continuing to victimize their victims.
"Will aggressors like David Mueller be able to realize a payday for their own wrongful conduct just because they know they can get away with it just because people walk away?" Baldridge said.
Baldridge also called the evidence that Mueller assaulted Swift "beyond overwhelming" -- which is ultimately what the jury believed as well.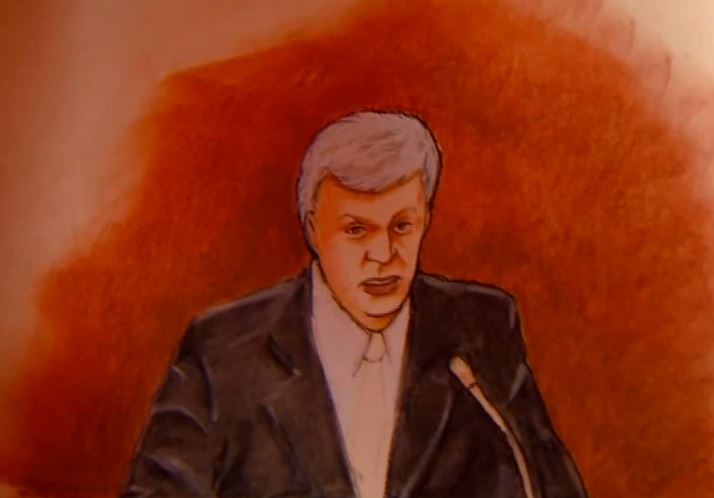 Swift released the following statement after her victory.
"I want to thank Judge William J. Martinez and the jury for their careful consideration, my attorneys Doug Baldridge, Danielle Foley, Jay Schaudies and Katie Wright for fighting for me and anyone who feels silenced by sexual assault, and especially anyone who offered their support throughout this four-year ordeal and two-year long trial process.
"I acknowledge the privilege that I benefit from in life, in society and in my ability to shoulder the enormous cost of defending myself in a trial like this. My hope is to help those whose voices should also be heard. Therefore, I will be making donations to multiple organizations that help sexual assault victims defend themselves."
Here's a statement from @taylorswift13 after the verdict was read in her favor this afternoon #TaylorSwiftTrial pic.twitter.com/0BRqhp8lNZ

— Krystyna Biassou (@KrystynaMay23) August 14, 2017