Popsicles, fire trucks and, of course, kids riding their bikes. For 20 years, these have been the staples of an Applewood Independence Day bike parade.
Molly Gaide and a group of moms started the parade in 1997. The other moms have moved away over the years, but Gaide has kept it going.
It had small beginnings: six or seven kids and their parents. And like a July 4 firework, the idea quickly exploded. Nearly 200 neighbors showed up for the parade on Tuesday.
"It really now just does itself," Gaide says, "I end up throwing out some lemonade and popsicles, and everyone just shows up, including the West Metro Fire [Department]."
West Metro Fire (previously Lakewood Fire) brings a fire truck to the parade. They turn on the hose and spray kids who want to run and play in the water.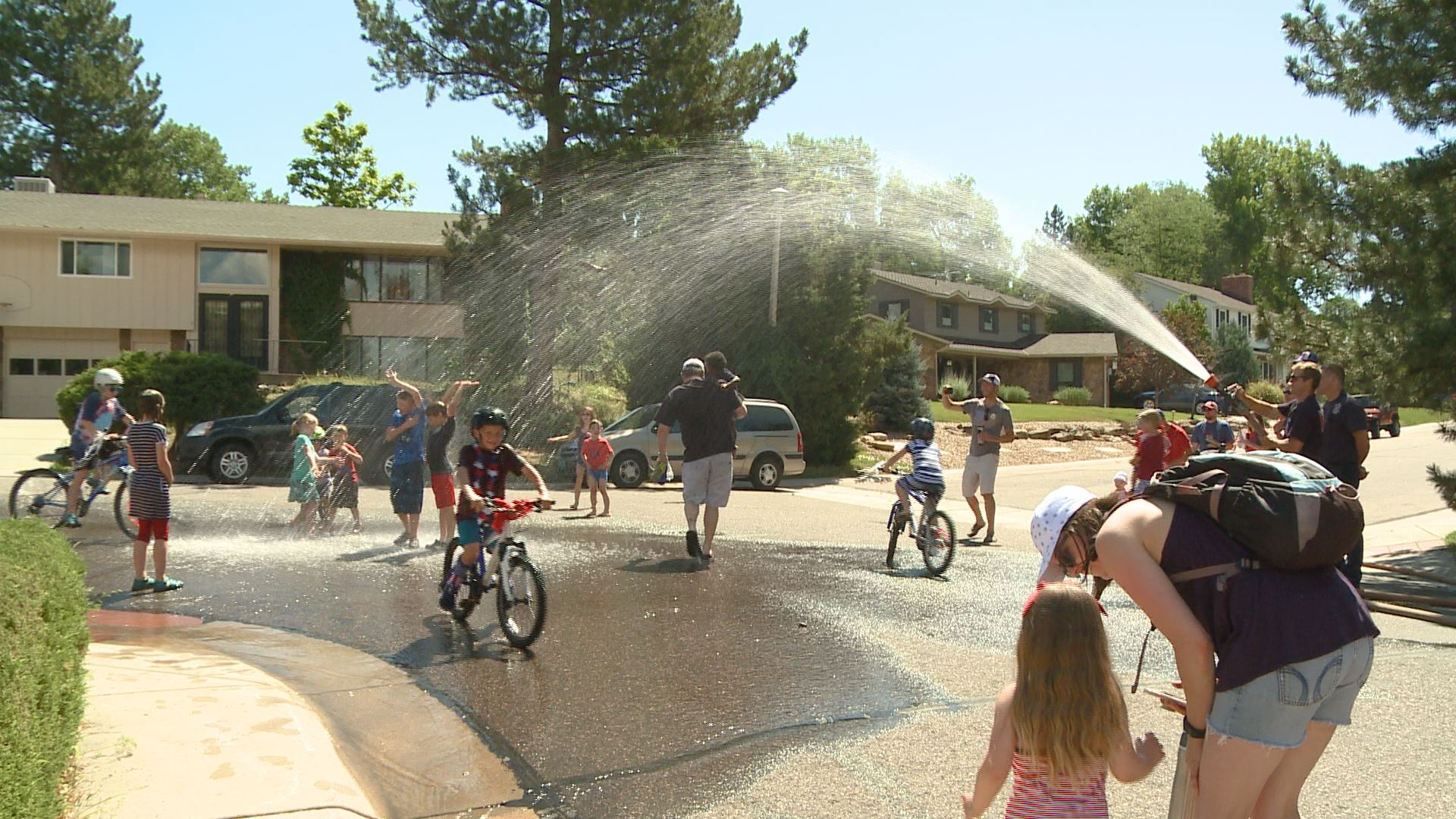 Many of the firefighters that attend are retired, but they just keep coming back. One of them, Steve Prose, has showed up for the past 18 years.
"This is a great day at work," Prose says, "It's a family operation. You become a family."
Prose comes from a family of firefighters. He was a Wheat Ridge volunteer firefighter for 25 years.
His brother brought a classic 1945 Mack Fire Truck 19 years ago, and Prose has been coming back with it ever since.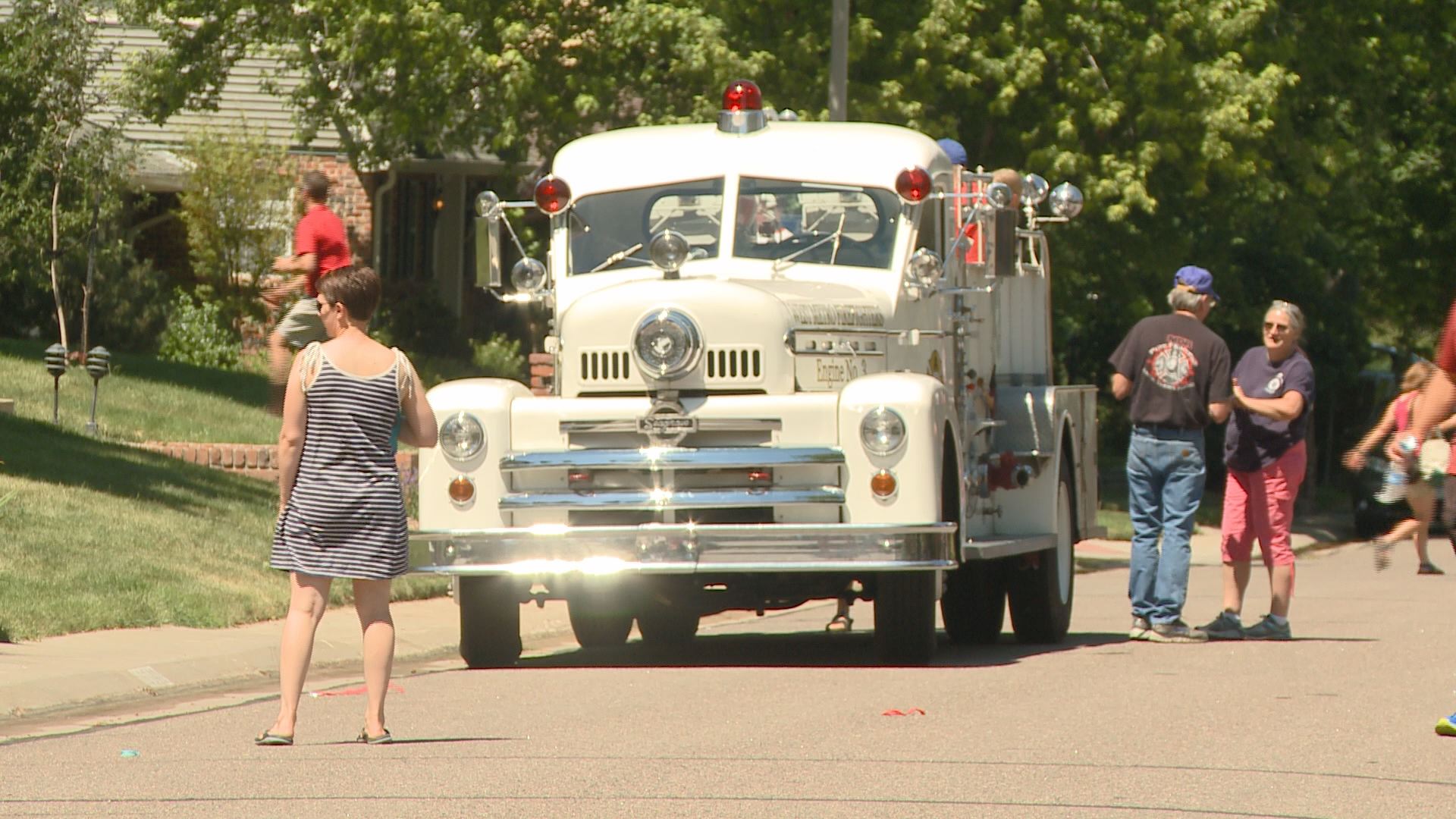 However, due to a broken water pump, West Metro Fire brought its classic 1950's fire truck instead this year.
Neighborhood kids ride in the back as Prose drives the truck around the neighborhood. Some kids try to catch up on their ribbon-wrapped bikes.
"It's a great way for new neighbors with all their little ones to meet [other] families," Gaide says, "My thought was always... it is for the kids."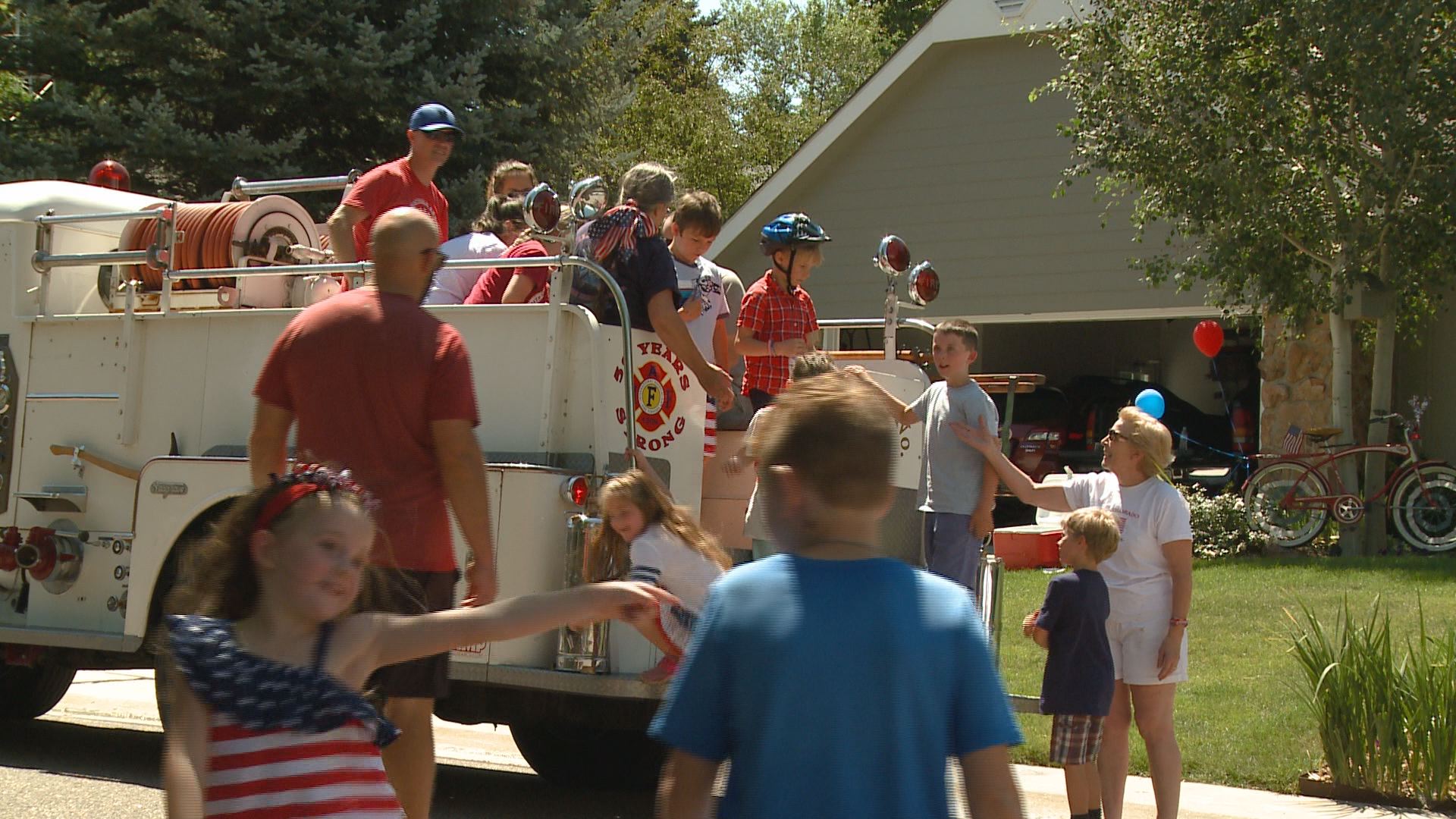 Gaide's three kids don't live in Colorado anymore but they grew up biking in the parade.
And even as the neighborhood changes with new families and new kids, people always come out for Miss Molly's July 4 bike parade.