A retired orthodontist from Vail is now the oldest person to summit Mount Kilimanjaro.
At 88 years young, Dr. Fred Distelhorst climbed to Uhuru Peak with his granddaughter in six days.
Typically, people pack water bottles, snacks, tents, and sleeping bags to trek the monstrous 19,341 feet tall dormant volcano.
Distelhorst brought an empty Coors beer can. He wanted to show his Colorado pride whether it was in the mountains of Vail or Tanzania.
Distelhorst moved to Vail in 1965 and his granddaughter, Ellen Edgerton, was born and raised there.
The duo went with a group of nine people from all over the world.
Courage, confidence, risk and an endless 6 day struggle, but "Hongera tulifanya Babu" (Swahili for we did it grandpa) #peakedmountkilimanjaro #guinessbookofworldreconds #oldestpersontosummit #19,341 feet #peakplanet #CNNiReport #cbsnews #foxnews #channel8news the link on my profile to support our cause
A post shared by Ellen Edgerton (@ellenedgerton23) on
"My grandpa had no problem and even complained once of the group going too slow!" Edgerton said.
He's an inspiration to his granddaughter.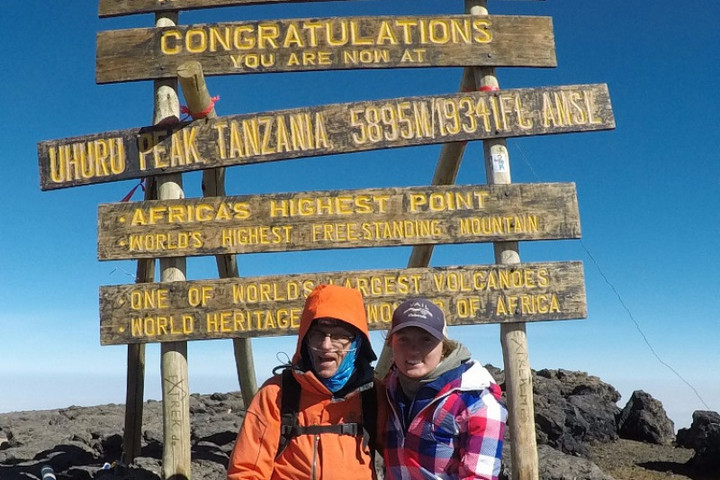 "I also always admire his attitude of never having an excuse and always being capable of anything, regardless of age," she said. "I sometimes think that he doesn't even realize that he is 88 years old."
Edgerton was already in Africa volunteering at an orphanage in Kenya. She wanted to climb the mountain with her grandpa to spread awareness and raise money to build houses for orphans in Kenya.
If you would like to find out more or donate to the cause, visit her GoFundMe page here.