VERIFY – YOU'VE GOT QUESTIONS, WE'LL FIND ANSWERS
A 9NEWS project to make sure what you've heard is true, accurate, verified. Want us to verify something for you? Email verify@9news.com
THE QUESTION
Colorado is one of the top states in the country for hail damage insurance claims. May, June and July have the most severe weather and most storm damage recorded.
There are many theories about why Colorado is in the bullseye for damaging hail. Some think it's due to the altitude. The thinking is: we're higher up and closer to the clouds, so we have more hail make it to the ground.
WHAT WE FOUND
We checked with meteorologist Kathy Sabine and the experts at the National Weather Service to verify this common claim.
The Rocky Mountain Insurance Information Association says Colorado had the second highest number of hail claims from 2013 to 2015. Only Texas had more. According to the most recent numbers available, in 2015 Coloradans filed more than 180,000 hail loss claims.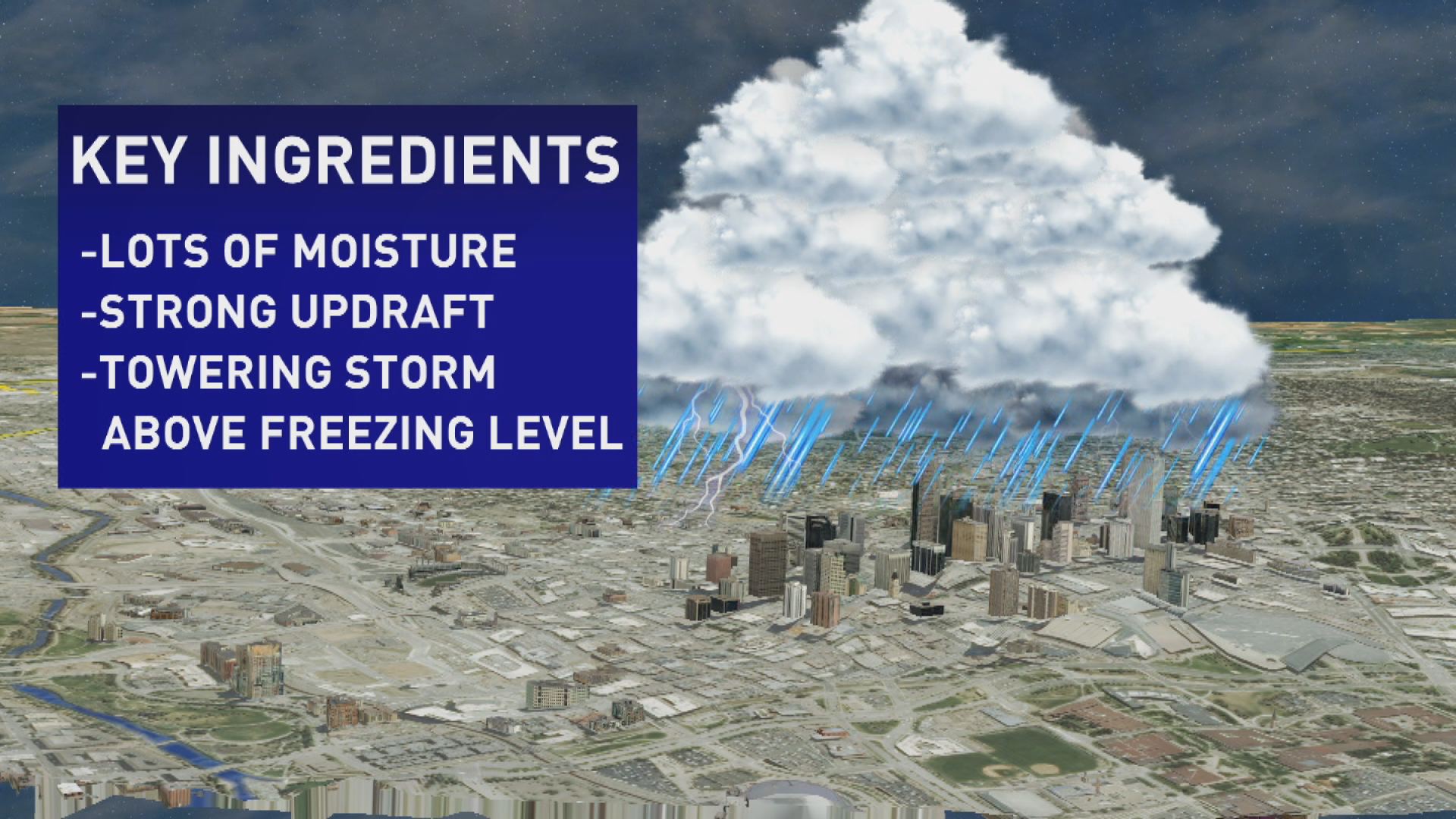 According to their website, the Rocky Mountain Insurance Information Association is a nonprofit insurance communications organization that represents property and casualty insurers in Colorado, New Mexico, Utah and Wyoming.
Kathy says there are many factors that impact whether or not we see hail. Meteorologist Scott Etrekin with the National Weather Service said the altitude can play a role.
"With that higher terrain, temperatures are usually colder and it promotes droplets to freeze and become hail stones quicker," he said.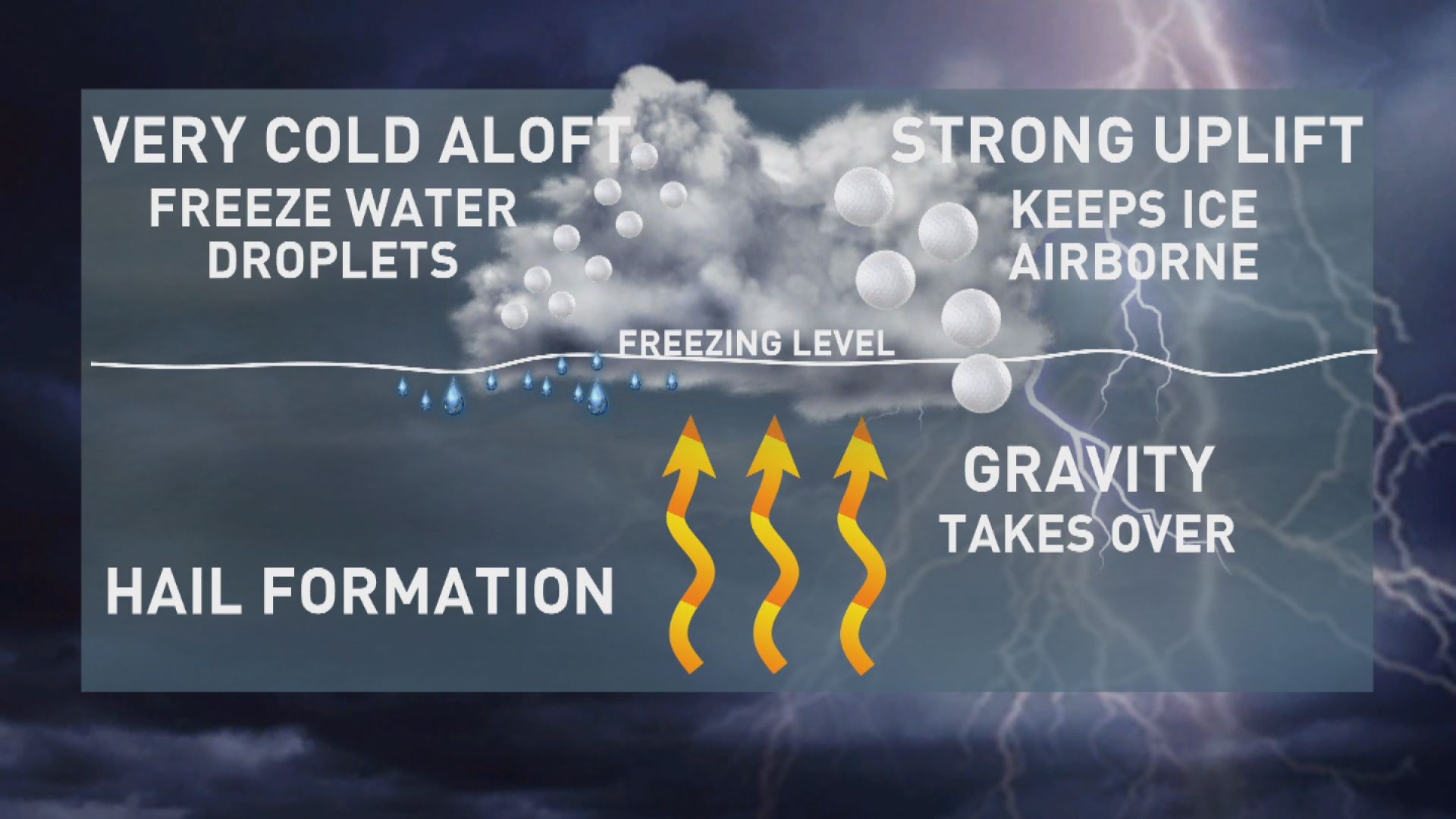 However, the bigger factor here is moisture. Progressive Insurance calls Colorado and its neighboring states the "Hail Belt." Hail risks are higher in this part of the country thanks to wet, warm air from the Gulf of Mexico hitting cold northern air. The moisture helps build some of our biggest eastern storms.
"You can certainly get severe storms with hail even in those regions across Eastern Colorado away from the higher terrain in the mountains," Etrekin said.
Kathy says hail requires both cold and warm, wet air to form.
We will say the common claim that altitude causes our high hail risk FALSE. Our "Hail Belt" geography is the real hair trigger for Colorado, the altitude is just a possible factor.
You can learn more about Colorado's busy severe weather season by checking out our Severe Weather Special. Kathy and the entire 9NEWS meteorologist team talk about hail, tornadoes and other risk factors to get you prepared for this summer.