What was once a dry creek bed turned into a flood of rushing water, trapping a man and his dog on Sunday.
David Rooks parked on a dry creek bed off Phantom Canyon road when it quickly became flooded.
When water started to flood the creek bed, Rooks and Petey the dog both jumped into their parked car.
"I looked up...and I was already standing in six inches of water and it was coming," Rooks recalled.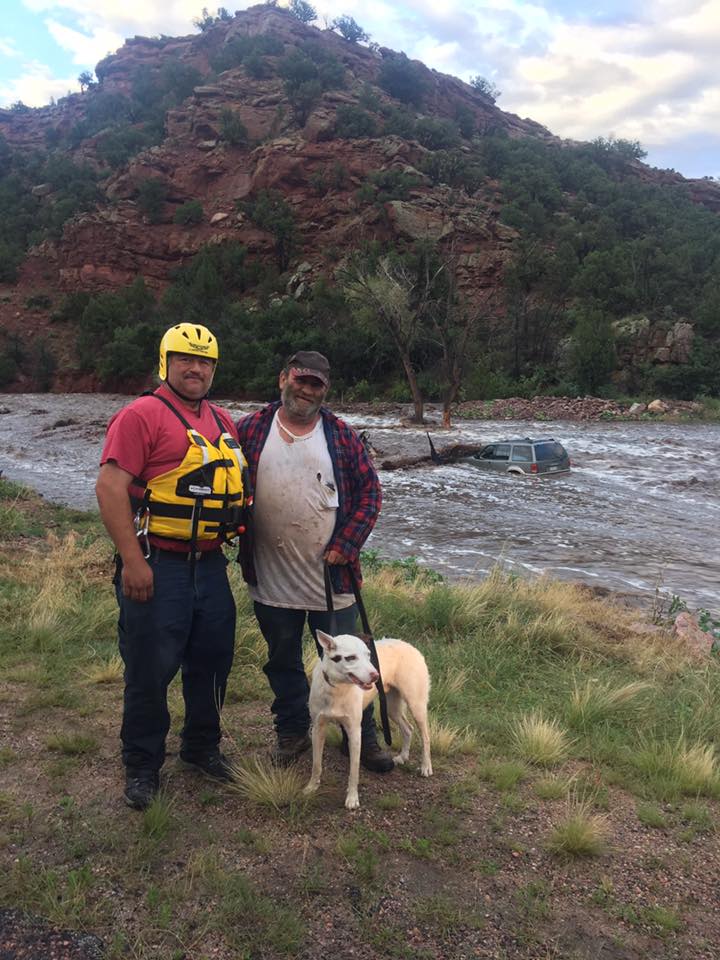 The water was so strong, the only way to reach Rooks was by ladder with the Florence Fire chief at the end, who rescued Petey first and then him.
After around 12 minutes of filming, everyone was on dry ground.
The fire department knew where he was because of someone passing by.
"I waved my hat out the window and he called 911," Rooks said.
Rooks is not being cited. The sheriff's office said this was an accident and gives a big thanks to everyone who helped.
They hope others remember this.
"Parking or camping or picnicking or playing in dry creek beds or culverts or things like that is not safe," Sgt. Megan Richards with the Fremont County Sheriff's Office said. "There is a reason that creek bed is there."