Six homes are without water after a water main break in southeast Denver on Thursday afternoon.
The 12-inch diameter main at Dahlia St & E Dartmouth Ave. ruptured before 2 p.m.
According to Denver Police, Dahlia is closed between Highline and Dartmouth.
Drew Bakken was headed north on Dahlia in his truck when the line busted.
"Just all the sudden some water started popping out of the top of the asphalt," Bakken said. "And all the sudden I dropped in. Maybe about a foot or so, enough to damage the side of my truck. My running boards got dented up."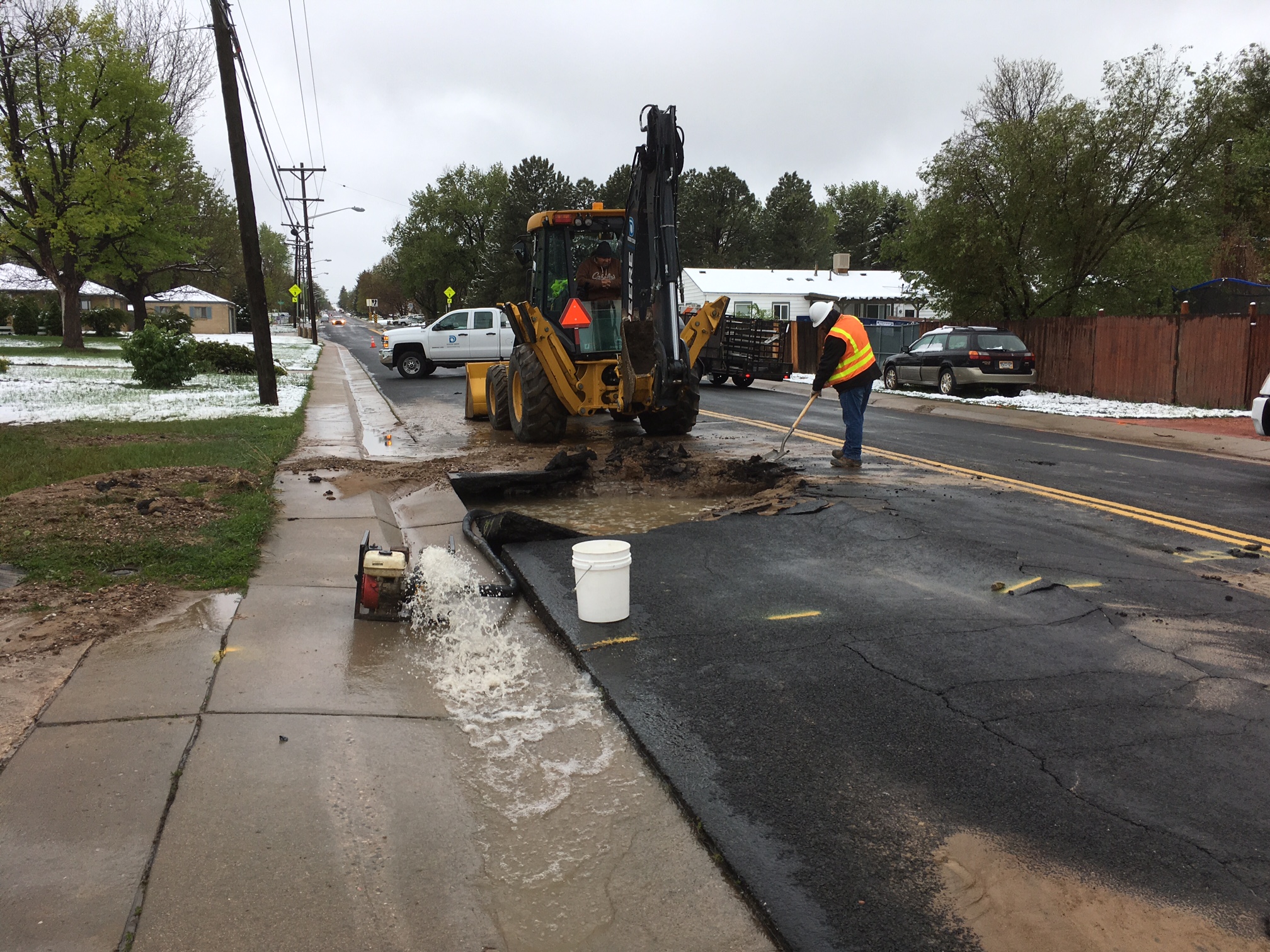 The road is expected to reopen before the Friday morning rush hour, and water should be restored by midnight.
Dahlia closed btwn Dartmouth/Highline for repairs. Will reopen before AM rush. Water should be restored to 6 impacted homes by midnight. https://t.co/DqknlWn2B4

— Denver Water (@DenverWater) May 18, 2017