Moments after it was announced Texas Sen. Ted Cruz had swept all 13 delegates Saturday, a tweet was sent from the Colorado GOP account slamming national frontrunner Donald Trump.
The tweet read, "We did it. #NeverTrump."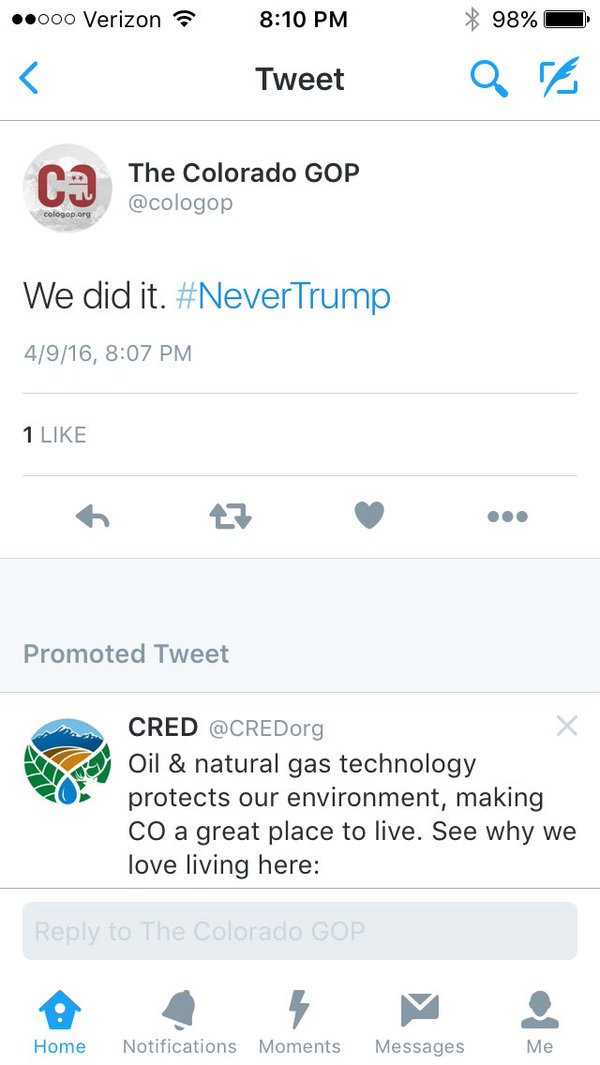 The tweet has since been deleted, but not before people had taken screenshots and re-tweeted it to their followers.
The last tweet was the result of unauthorized access to our account and in no way represents the opinion of the party. We are investigating.

— The Colorado GOP (@cologop) April 10, 2016
The Colorado GOP quickly sent out the above response after noticing the wayward tweet.
Donald Trump has not responded.