Firefighters are working to contain four wildfires burning in the northwestern part of the state.
The Hunter Fire is the largest of four and grew significantly on Sunday afternoon to 992 acres. Containment on that blaze is down to just 30 percent. It's burning in the Piceance Basin area in northwestern Colorado, about 20 miles southwest of Meeker.
That fire was reported on Saturday afternoon. Smoke could be seen as far as the Colorado River corridor and Craig.
Video footage from todays MMA mission to the Hunter Fire #cofire pic.twitter.com/gPO1NjAdA9

— COFirePrev&Control (@COStateFire) June 11, 2017
According to the Northwest Colorado Fire Management Unit, the Hunter Fire likely started as a hold-over from lightning several days ago.
The newest fire, dubbed the Dead Dog Fire, is around 40 acres with no containment.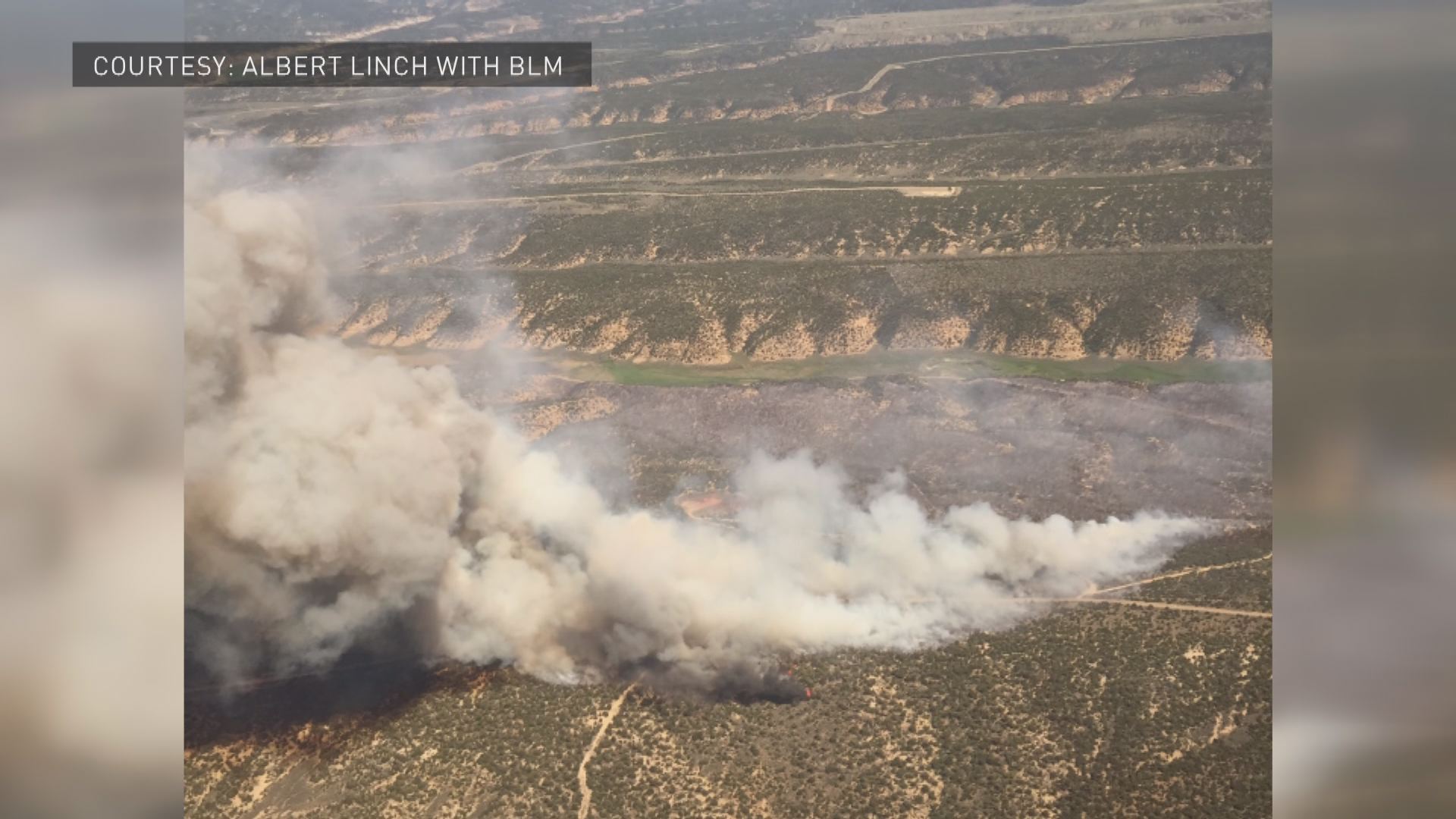 A firefighter was injured in the Temple Fire on Saturday night. He sustained second-degree burns on his leg while fighting the blaze that's burning 25 miles west of Craig. He was taken to the hospital and there is no update on his condition.
The Temple Fire is now 60 percent contained and has burned about 65 acres.
RELATED: Four ways to make your home more resistant to wildfire
RELATED: How you can sign up for emergency alerts in your county
The Cross Fire is currently burning in the Cross Mountain Wilderness Study Area, about 35 miles west of Craig. It has burned 60-acres and firefighters are just keeping an eye on it so far. If it continues to spread, they will start to fight it more actively.
A Red Flag Warning remains in effect in in the region through Monday.