Containment on a wildfire near Durango increased to 95 percent on Sunday night.
The now 412-acre Lightner Creek Fire sparked last Wednesday, reportedly at a home on the 1200 block of Lightner Creek Road (C.R. 207).
That home was lost to the fire, Durango Fire and Rescue says. While they were battling that blaze, the fire spread to surrounding brush and then the fire continued to grow.
RELATED: Lightner Creek fire: Some evac orders lifted
On Saturday evening, residents on County Road 207, north of the intersection of County Road 207/208, were allowed to return home.
All pre-evacuation notices are now lifted.
While residents may return home, County Roads 207 and 208 remain closed to the public. This remains an active fire area, with firefighting operations underway.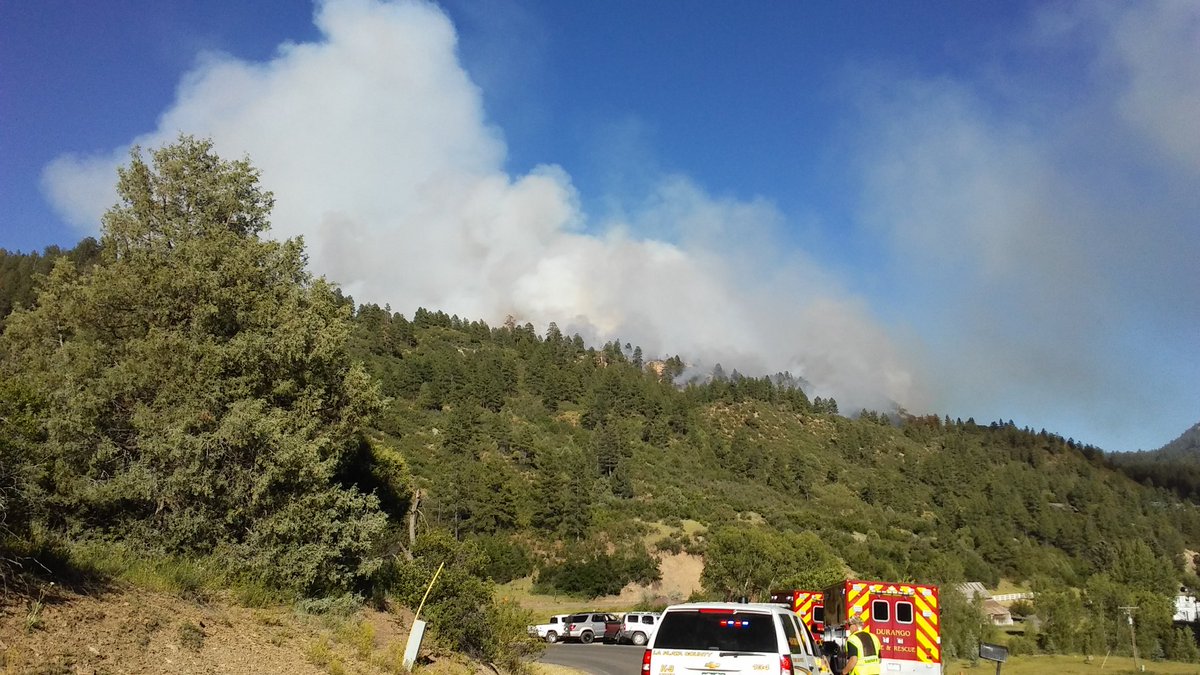 The fire was spread by the high air temperature, low humidity and high winds in the area.
Sunday, firefighters will continue to build and secure existing containment lines around the fire.
Read more about fire danger here
Closures:
All recreation trails in the "Test Tracks" west of downtown Durango remain closed; including Hogsback, Leyden and Hidden Valley trails.
The Bureau of Land Management and Colorado Parks and Wildlife have closures in place on public lands east of County Road 208.
U.S. Forest Service trails in the Dry Fork area leaving the Colorado Trail into the above referenced closure are marked with signs indicating the fire closures in the Perins Peak area.
Photos: Lightner Creek fire growing, threatening residents
A wildfire burning near downtown Durango is threatening hundreds of homes. (Photo: La Plata County Sheriff's Office)
A wildfire burning near downtown Durango is threatening hundreds of homes. (Photo: La Plata County Sheriff's Office)