Extremely dry conditions have led to a large number of wildfires across Colorado on Monday.
The largest is currently the Mill Creek Fire which has burned 220 acres north of Hayden in Routt County.
Routt County fire grows to 220 acres
That blaze was sparked by a tree that fell on a bulldozer working in the area. No one was injured, West Routt Fire said in a tweet.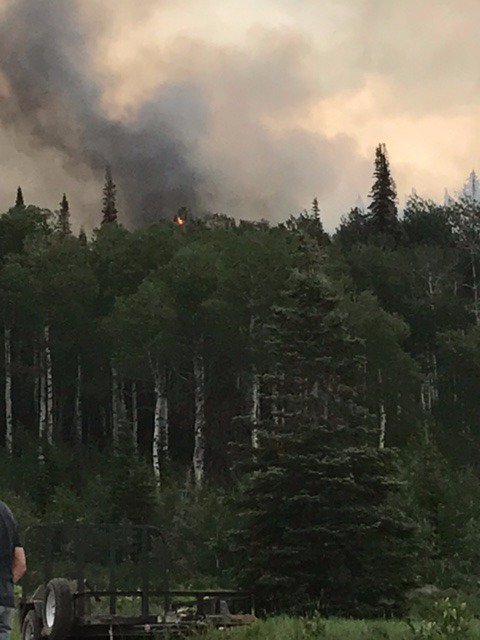 Another wildfire burning southwest of Kremmling was originally estimated to be 250 acres, but a plane was able to more accurately map it's size at 97 acres Monday afternoon.
Gutzler wildfire estimated at 97 acres, air attack continues
Dubbed the Gutzler Fire, it is burning a combination of mixed conifer and beetle kill just above a private ranch in the White River National Forest.
As of Monday afternoon, no evacuations or official road closures are in place, though some campers near Forest Service Road 402 and Sheephorn Creek Road have been asked to leave.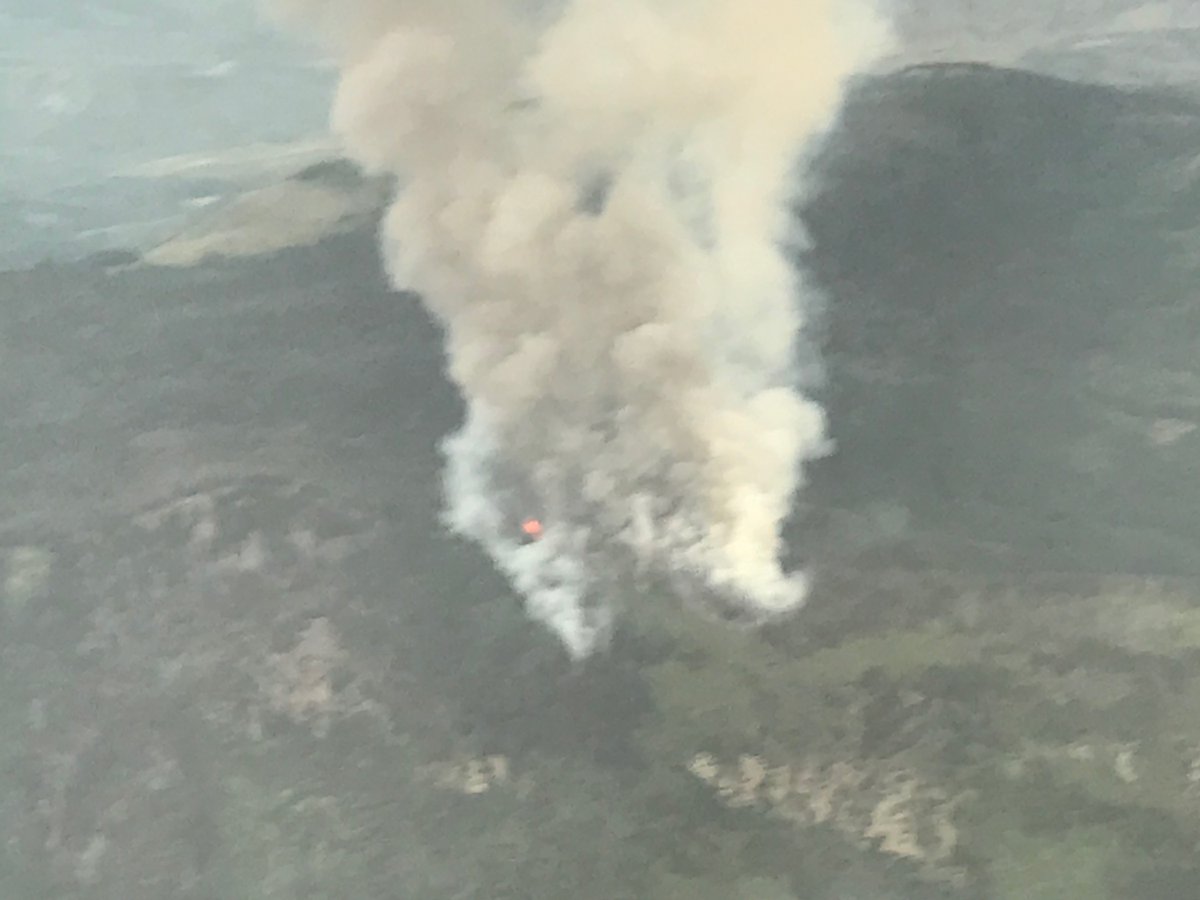 Firefighters are working to make sure that a 60-acre blaze burning 50 miles west of Craig stays away from structures and private land.
Firefighters working to keep Peekaboo Fire from structures
What's been named the Peekaboo Fire was ignited by lightning on Thursday and is largely burning in a remote, rugged area of Bureau of Land Management land west of Irish Canyon.
Fifteen firefighters and a helicopter are working the fire – and 60 more firefighters are expected by Tuesday.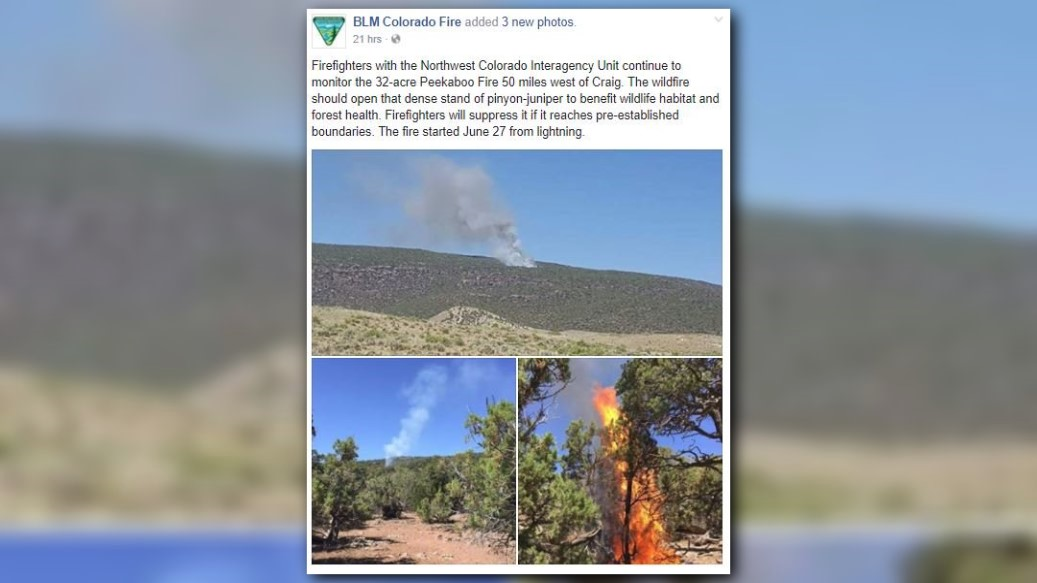 A fire was reported in Garfield County on County Road 335 just south of New Castle on Monday afternoon.
100-acre fire burning south of New Castle
According the the Garfield County Sheriff's Office, the fire has burned about 102 acres. Fire crews are working to contain the flames and air support has also been called in.
No structures have been threatened and no evacuations ordered, but the public is asked to avoid County Road 335 east of New Castle as crews continue working on the fire.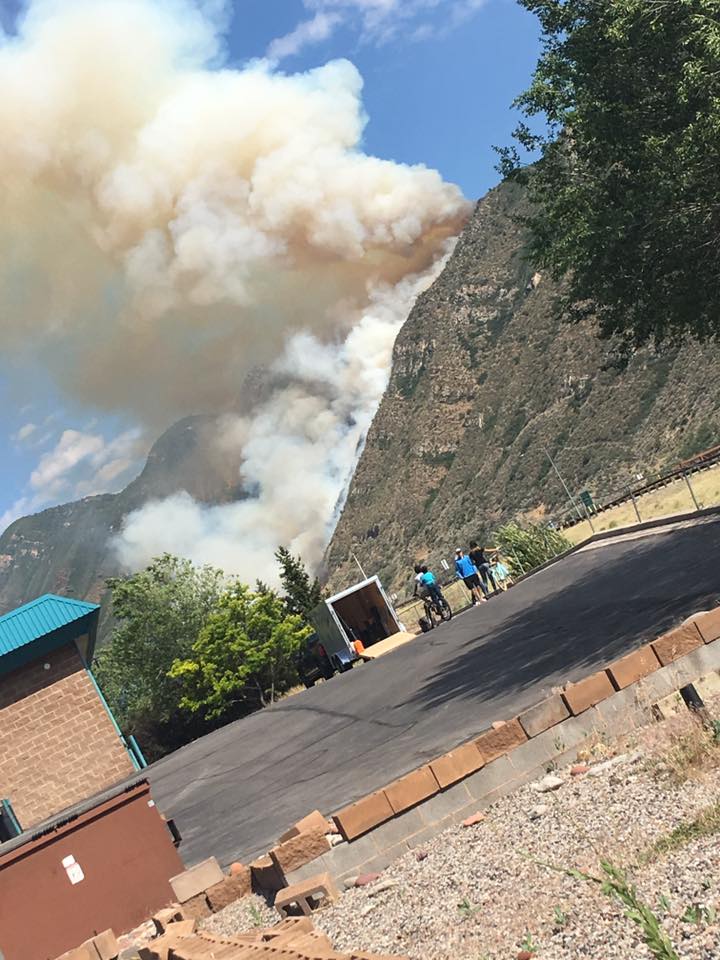 Garfield County crews are also battling a wildfire that started burning in remote, rugged terrain near Rifle Monday.
Wildfire burning in rugged terrain near Rifle
What's been dubbed the Clark Creek fire has grown to five acres. It's off of Forest Service Road 245 about 14 miles north of Rifle.
As of Friday morning, the fire was 80 percent contained, and is expected to be 100 percent contained by the evening.
Firefighters are asking that people avoid camping in the area while they work to get the blaze under control.
Because of the extreme fire danger right now, many areas have burn bans or fire restrictions right now. This affects fireworks rules. Check your area: http://on9news.tv/2tKAnuf.