The devastating fires in East Tennessee aren't just a there story. A Metro State University of Denver student has been watching her home town of Gatlinburg from afar.
Emilee Hatfield says her brother, mother and step-father lost almost everything when their home in the mountain resort community burned down.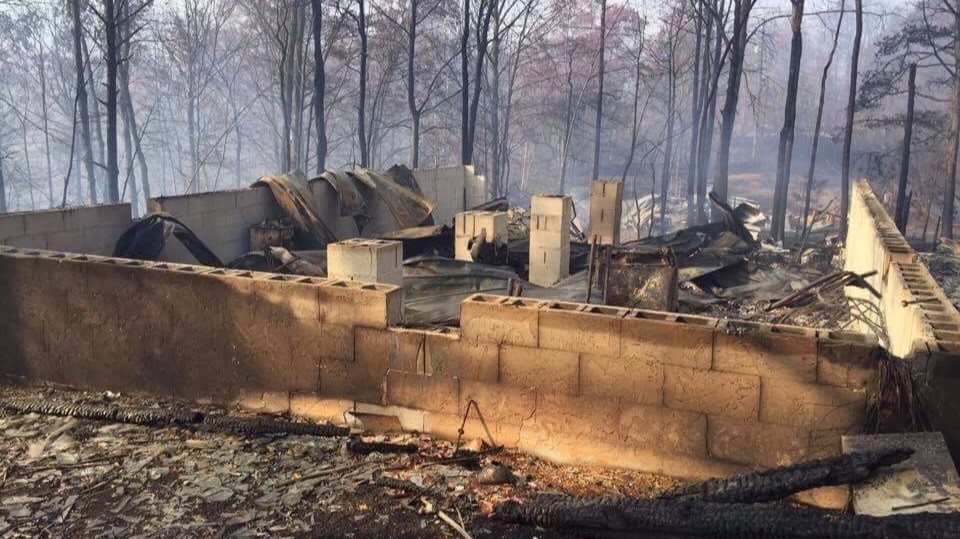 "They barely made it out," said Hatfield as she spoke with 9NEWS at the Tivoli Brewing Company on the Auraria Campus. "The fires were on both sides of the road and they almost caught the car on fire."
Wildfires descended on the city of Gatlinburg and the surrounding area near the Great Smoky Mountains Monday night. Hurricane-force winds fueled the fires, forcing more than 14,000 residents and tourists to evacuate.
A large portion of Gatlinburg remains an evacuation zone. The fires are estimated to have damaged or destroyed more than 700 homes and businesses, nearly half of them in Gatlinburg.
"Being far away makes it a little bit harder," said Hatfield. "You feel very, very helpless."
Hatfield has received one picture of her destroyed home from a neighbor who hiked up to see their neighborhood. "It's just foundation," said Hatfield. "Most of my stuff was still there. It's hard. I'm actually very thankful that when I moved out here I had a picture of my grandmother and my great grandfather I brought with me… those are the only two pictures I have of them now."
Tennessee Gov. Bill Haslam has declared a state of emergency to expedite aid to victims.
Sevier County Mayor Larry Waters said Thursday afternoon that authorities had discovered three more bodies, increasing the death toll to 10.
More than 1,400 wildfires have burned across Tennessee this year. Officials suspect almost half of them are arson.