As the world watches Hurricane Irma slam into the southeastern part of the United States, thousands of acres of land are burning in northwestern Colorado, where dry conditions are stoking large wildfires.
The most recent is the Pine Tree Fire, which was started by a lightning strike on Saturday afternoon. It has since ballooned to 4,443 acres.
The Deep Creek Fire remains at 4,112 acres and is 62 percent contained.
We have a look at all of the fires below, with information provided by Inciweb.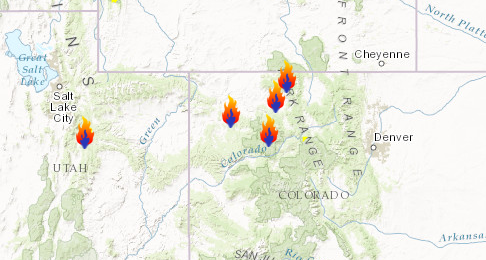 Size: 4,443 acres
Containment: 0 percent
Location: 15 miles south of Maybell, Colorado
Resources: 63 firefighters, type two management team
Rocky Mountain Team Black assumed management of the Pine Tree Fire early Monday morning. Firefighters used burnout operations to remove potential fuel from the fire Sunday evening as aircraft dropped multiple loads of retardant to slow the rapid growth of the blaze.
The fire is being driven by gusty, erratic winds and displaying "extreme" behavior, according to Inciweb.
Moffat County Road 57 is closed between US 40 and State Route 64 due to firefighting operations.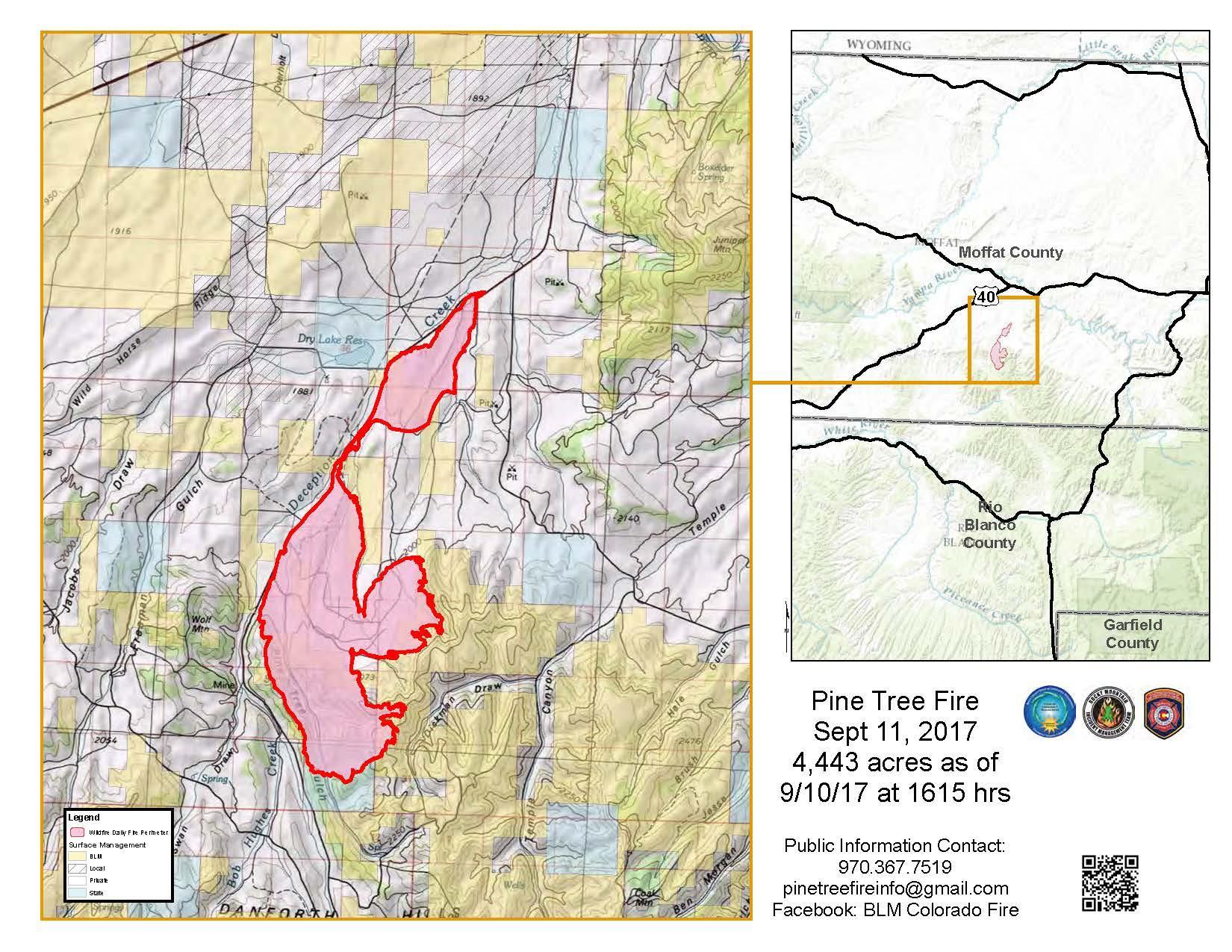 Size: 4,112 acres
Containment: 62 percent
Location: 9 miles northeast of Hayden
Resources: 290 firefighters (some have been reassigned to the Pine Tree Fire)
The cause of the Deep Creek Fire is not known at this point, though firefighters have made significant progress since the blaze was first reported on Sept. 4.
The structures that were threatened by the blaze have since been considered secure, according to the latest update from Inciweb.
Monday, firefighters plan to patrol contained portions of the fire and do mop-up work.
Travel along Routt County Roads 52 and 56 is limited to local traffic only, according to Inciweb, and a road closure is in place at the intersection of CR 56 and CR 52W.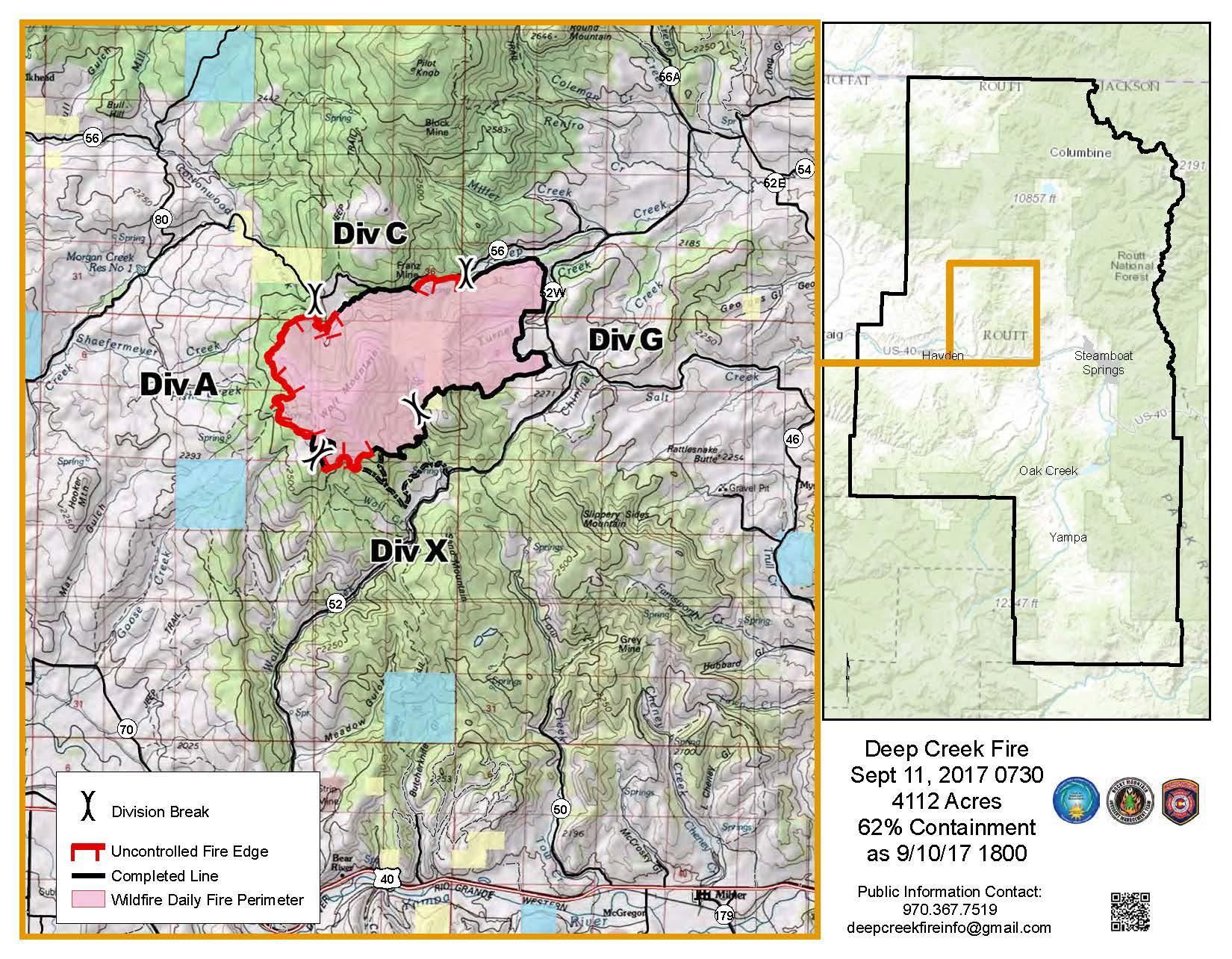 Size: 2,931 acres
Containment: 15 percent
Location: Five miles south of the Colorado/Wyoming state line, 45 miles north of Steamboat Springs and 3 miles west of the Mt. Zirkel Wilderness
Resources: 38 firefighters
The Big Red Fire was caused by lightning and first reported on Aug. 19. It is burning in mixed conifer, which includes spruce, fir, pine and both live and bug-killed timber, according to Inciweb.
Firefighters are concerned by the possibility of lighting and gusty and erratic winds.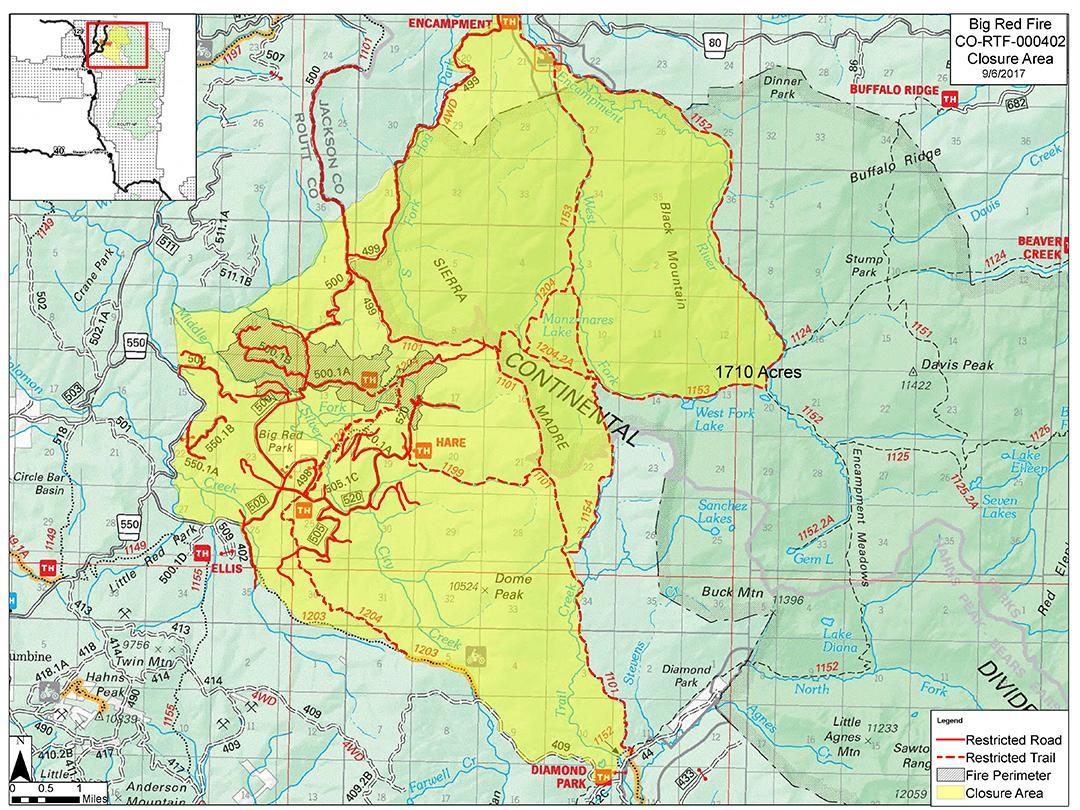 Size: 112 acres
Containment: 85 percent
Location: 30 miles east of Meeker
Resources: 165 firefighters
The Himes Peak fire, which started burning in the Flat Tops Wilderness on Sept. 1, is within the burn perimeter of the 2002 Big Fish Fire.
According to Inciweb, the fire is burning in heavy dead/down timber and could be stoked by gusty, erratic winds.
Crews plan to continue snag removal, saw and handlines with some aerial support.