If your kids are destroying your house, take solace in this: at least they aren't bears.
This was a lesson that Tricia Duvall, who lives in Durango, learned firsthand Tuesday afternoon.
She says that day, she went to the store and came home. Like many people do, she propped her door open while she unloaded her groceries.
That's when she heard a huge crash in her kitchen.
Duvall says she heard another crash and then ran downstairs, where she came face-to-face with a black bear who was trying to climb the blinds.
She says the bear was at least polite and left through the front door – but he left behind some destroyed blinds. In fact, Duvall says the bear caused a bigger mess than her four boys ever did!
Despite living in Durango for 31 years and having her share of bear sightings, this was her first face-to-face encounter.
Wildlife officials say dry weather is causing a spike in bear calls across Colorado.
That's because these conditions have sucked the nutrients out of grass, which is what bears eat when it's not chokecherry and service berry season.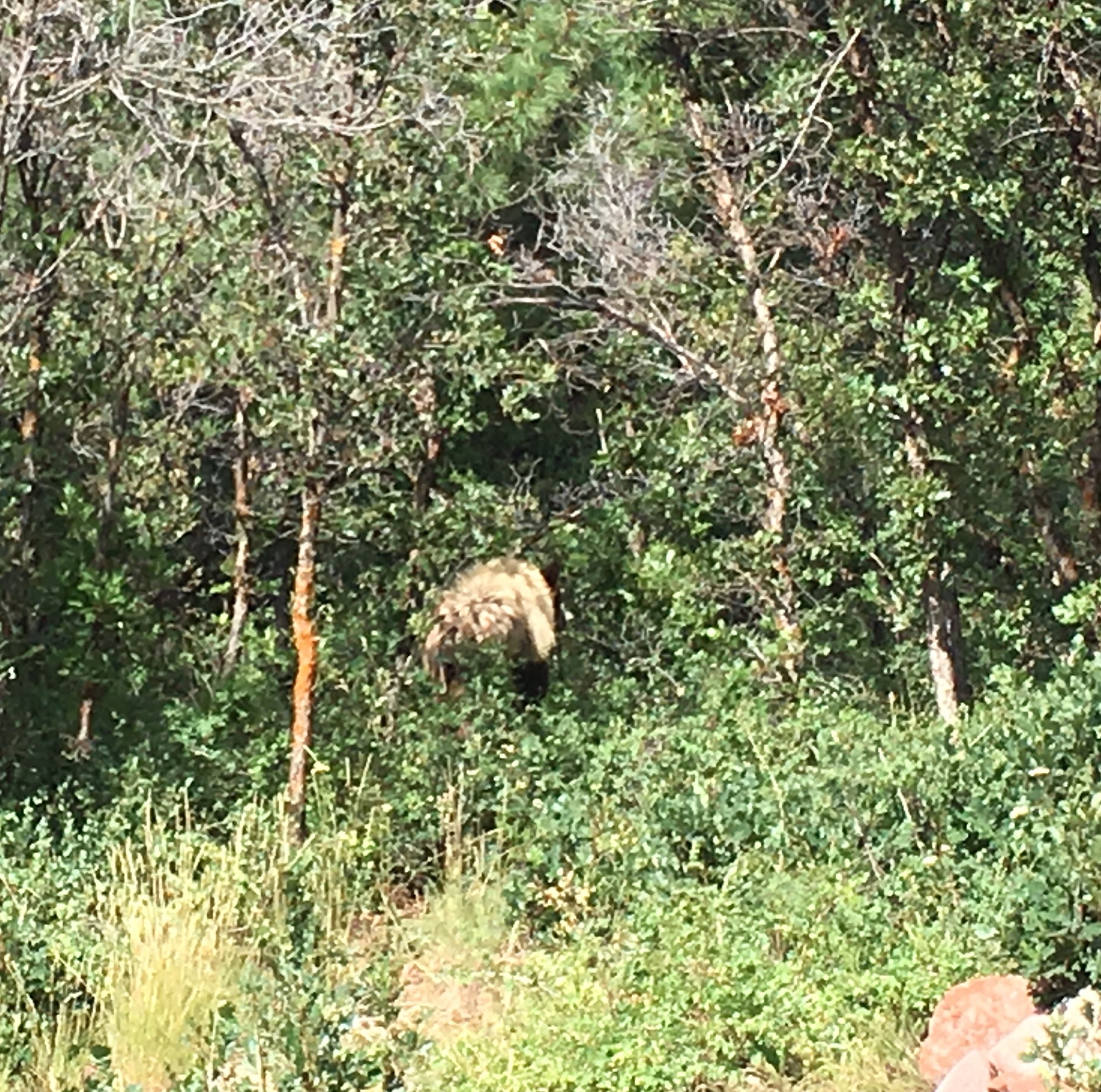 PREVIOUS BEAR COVERAGE:
This bear video is only 45 seconds, but a lot goes down
Bear spotted wandering around Golden neighborhood
Aspen woman says 'I was hoping to see a bear;' then one walked right up to her
'I can't go because there is a bear behind me:' Colorado Springs woman finds surprise in garage