A Pueblo woman met a man, woman and infant along the side of the road Thursday without realizing they were referenced in a state-wide Amber Alert earlier in the day.
Samantha Adams and her son, 1-year-old Zahid Adams, were abducted by Samantha's ex-boyfriend Mauricio Venzor-Gonzalez early Thursday and taken south from Commerce City along Interstate 25 to Pueblo, according to the Adams County Sheriff's Office.
Venzor-Gonzalez abandoned the car he took them in and sometime after that, Carol Archuleta noticed the group walking along the road in Pueblo.
"They looked tired and hot," she told 9NEWS' Anusha Roy. "They didn't have a stroller or anything so I thought I would give them a ride."
She said she felt she had to help because of the baby.
RELATED | Mom and son taken by gunpoint found, Amber Alert canceled
Venzor-Gonzalez told Archuleta his name was Vince, his ex's name was Christine and the baby's name was Josaya.
She let them stay the night at her place and then offered to drive them back north to Denver the next day. First, they told Archuleta they were going to see family. Then Venzor-Gonzalez told her they needed to get to a friend who owed them money.
She told a friend about her kind act and let him meet them. The friend saw their pictures on the news the next day and then called 911 after realizing who they were.
Archuleta told 9NEWS the baby and mother didn't look injured. Both are at a local hospital getting checked out.
Venzor-Gonzalez is still on the run at the time of this writing. The Adams County Sheriff's Office has made a public plea asking for the suspect to just turn himself in.
He's considered armed and dangerous.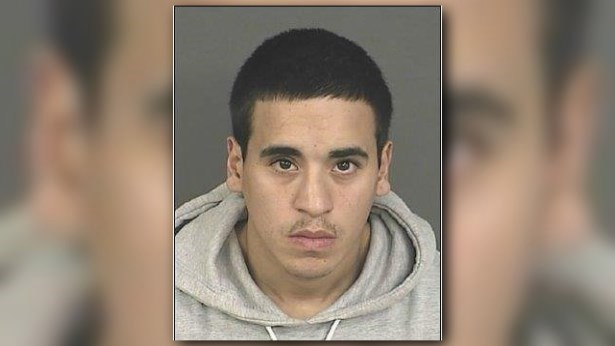 RTD security spotted the three of them at a Light Rail platform at Evans and Delaware and approached them, recognizing them immediately. Venzor-Gonzalez took off, leaving Zahid and Samantha behind.