Lugnut the Saint Bernard pup is looking for a loving home to call his own.
He loves cuddling and getting love but he's not quite 2-years-old so he's also a bundle of entertainment and energy.
This 145-pound pup is great with kids and other animals but he hasn't quite figured out how large he is and tends to knock people small children over without realizing it and might do better in a home with older children.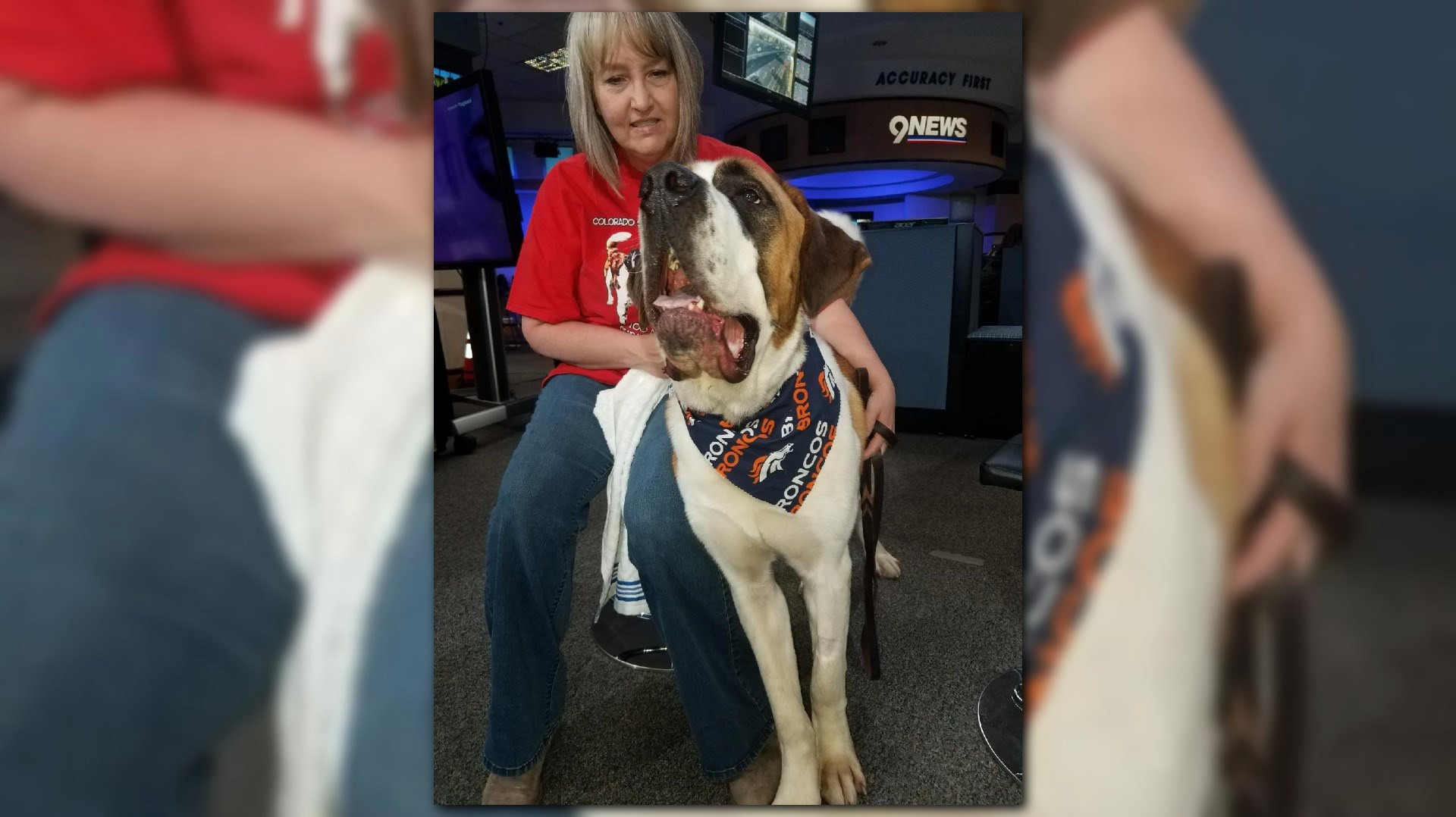 Lugnut also thinks all cats want to play with him as much as he does them, which isn't always the case so a home without cats is a great fit.
He is crate trained, neutered, and very trainable but beware if you have a short fence, Lugnut wants to be friends with everyone he meets and a 4-foot fence is no obstacle for this big guy.
If you think this playful and sweet Saint Bernard will steal your hearts, the way he did ours in the studio, contact the Colorado Saint Bernard Rescue at 720-981-1700.