The family of a fallen Marine from Parker believes their son was honored in a way he would truly appreciate.
It's a first in Parker: a spot for dogs and their owners to play freely.
It's also a place where Kevin Sonka is asked about the name on the sign and what he misses about his son David.
"It's a tough question," he said and then paused. "Probably his hugs. Just talking to him. Just him being around."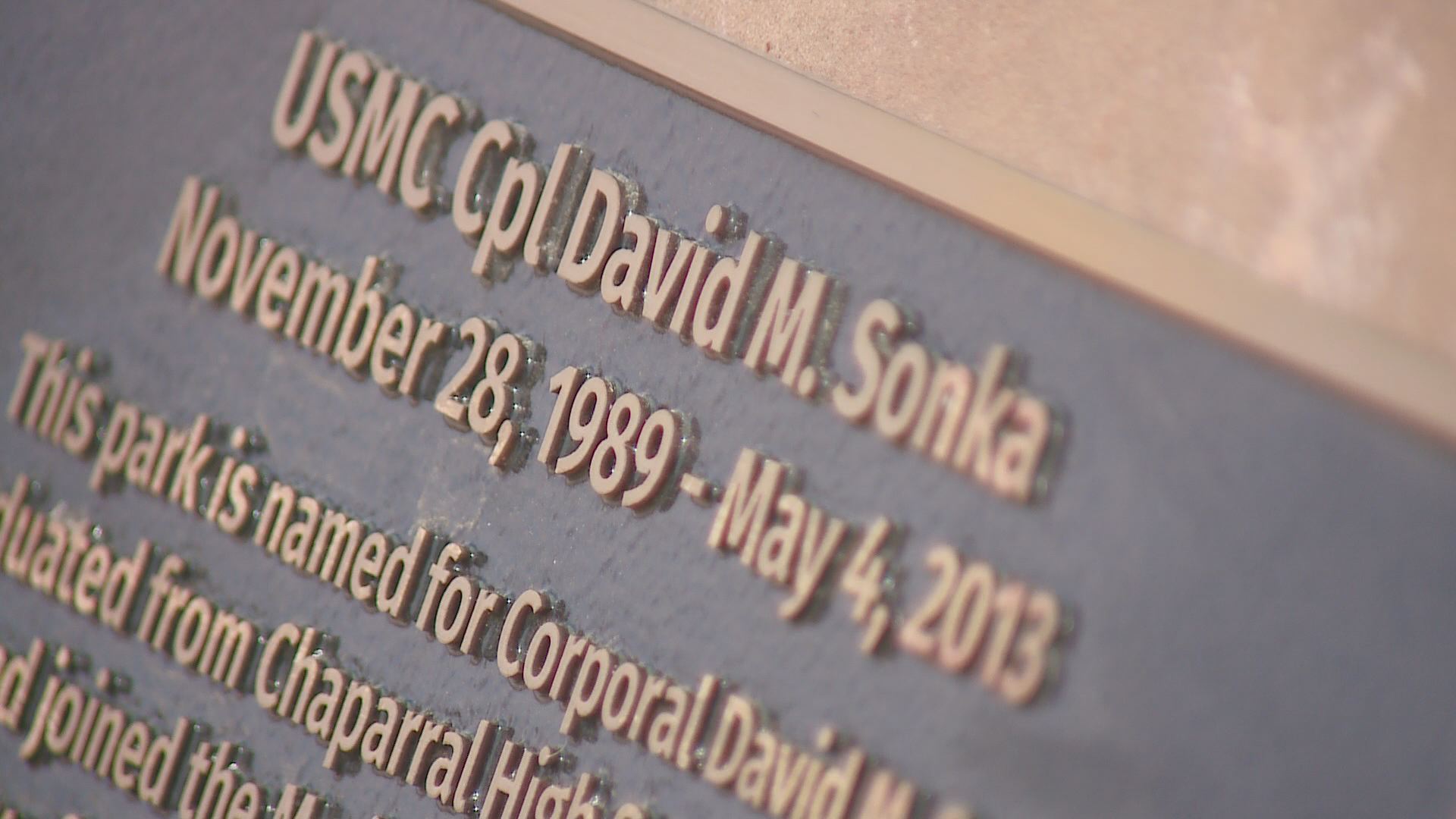 The park was dedicated to Cprl. David Sonka. He was killed along side his dog Flex when an Afghan soldier opened fire against the same Marines training him.
His father has been honoring him for four years now.

"They fought for your freedom and paid the ultimate sacrifice," Kevin said. "At the very least, we at least acknowledge and remember these guys."
It's why dedicating the park to his son is not only fitting, it's important.
"He'd be down here every day, I guarantee it," Kevin said as he looked at up the sky.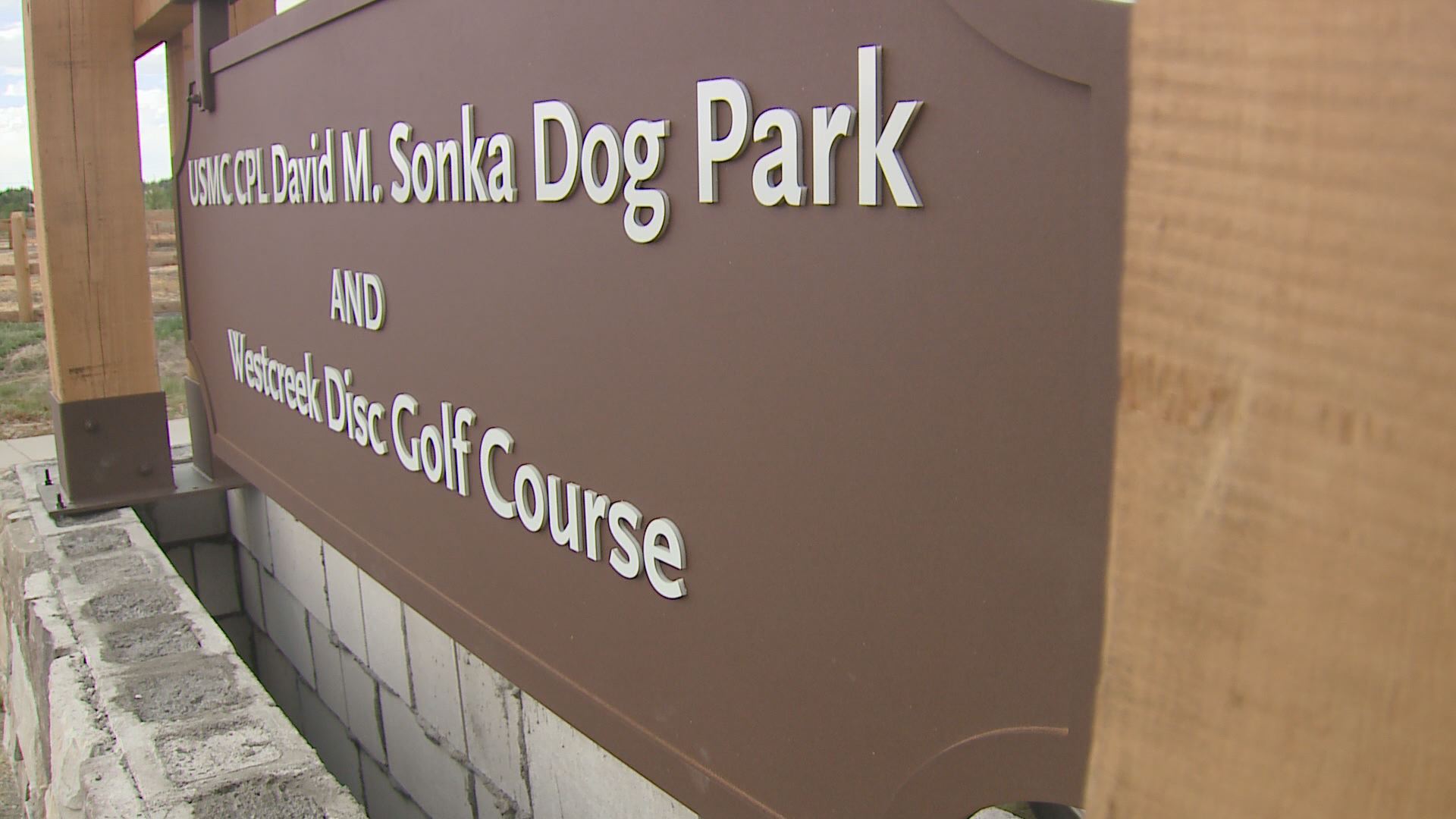 That's what his father wants: a sacrifice never forgotten. A son and his dog always remembered.
"They would just absolutely love this," Kevin said. "All the thought all the everything that went into making this. It's just beautiful."
Cpl. Sonka died when he was 23 years old.
The dog park, which also has a disc golf course, is the latest place named in Sonka's memory.
The Marines Special Operations command renamed its dog kennel after him, and Sonka's family started an organization in his memory to help veterans with PTSD.