After flags placed for fallen soldiers at Fort Logan National Cemetery were removed, the group behind them is now reaching out to the country's highest office.
The organization, Flags for Fort Logan, is led by Marc and Jennifer Skalecke. Putting small American flags next to headstones at the cemetery has become a Veterans Day weekend tradition for the couple. They said they've been doing it for the past four years without any complaints.
When they first started voluntarily placing the flags around Fort Logan, they only had about a hundred flags, according to the Skaleckes.
"This would've been our biggest year," Marc said.
This year, the group planned to stick 3,000 flags throughout the cemetery, but after only placing 300 Marc, Jennifer and the other volunteers said they were ordered to stop by two men.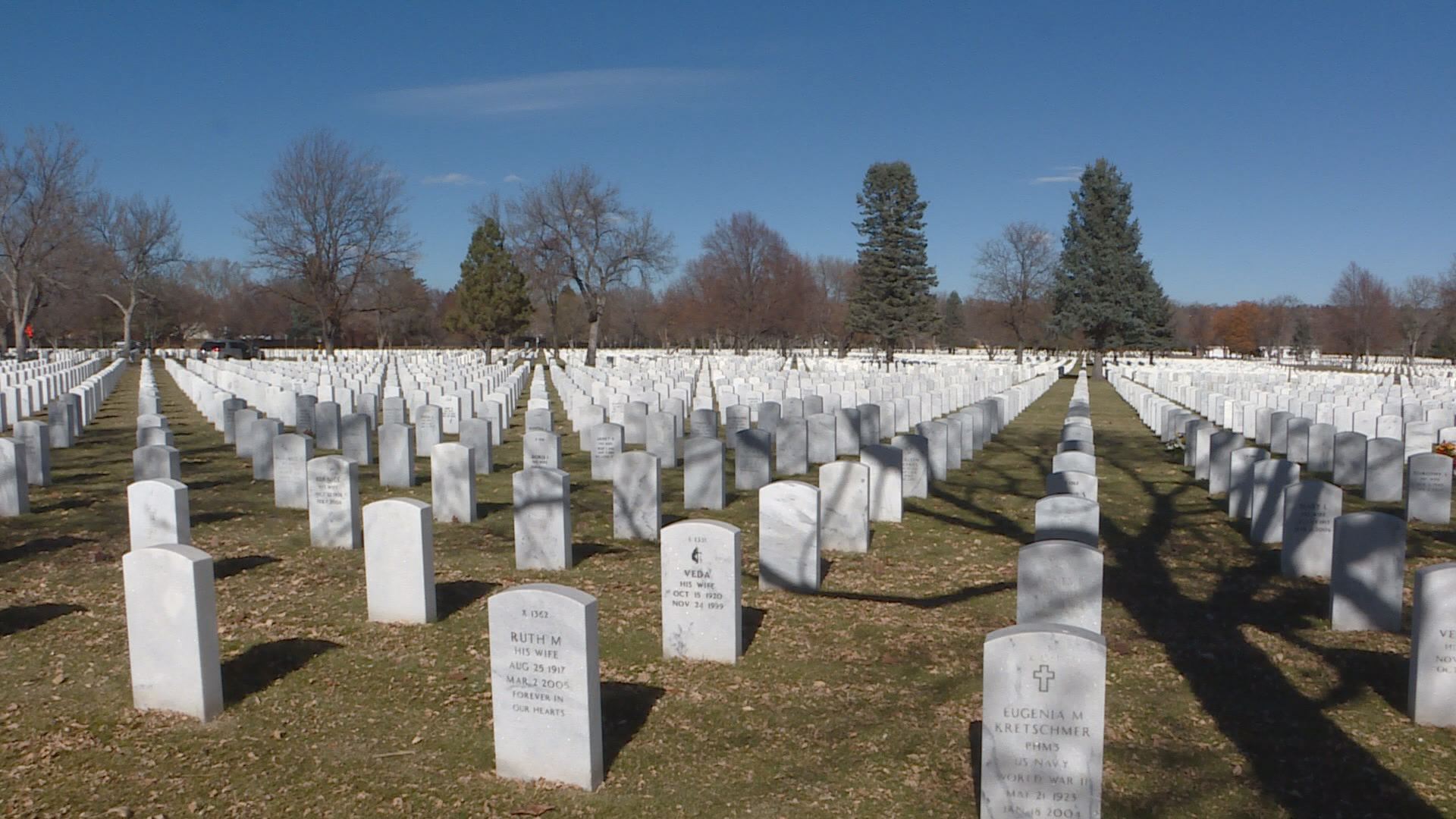 In a video Marc recorded on his phone, the director of Fort Logan, Joseph Turnbach, tells them "graves at national cemeteries are decorated with small grave flags on Memorial Day weekend only."
Marc and Jennifer described an "utter feeling of shock and anger" after heading the order.
"It was very hard," Jennifer said. "I mean it was heartbreaking. It really gave us a good feeling to put them down there. This is the flag that each and every one of those people fought for and we weren't allowed to put it there. It just killed me."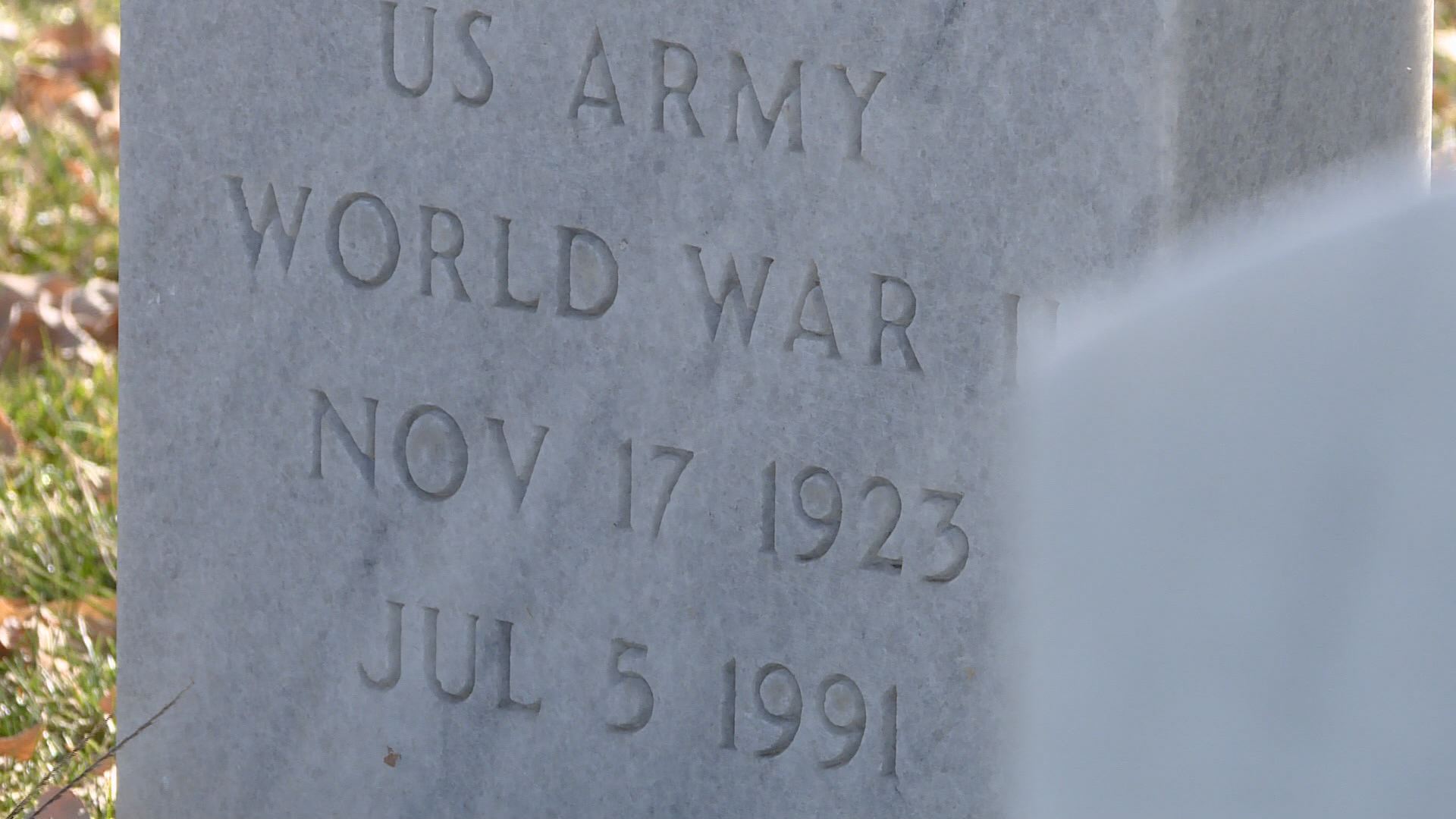 When 9NEWS spoke with Turnbach on Monday afternoon, he said he didn't create the policy and does not have the authority to change it. He said that would be an issue to take up with the U.S. Department of Veterans Affairs.
"We're just part of a small part, you know, the National Cemetery Administration," Turnbach said.
Jessica Schiefer with the Department of Veterans Affairs National Cemetery Administration issued the following statement on Tuesday morning:
VA allows individuals to place a small United States flag at the gravesite of a loved one in VA national cemeteries across the country and throughout the year. Groups may also place numerous gravesite U.S. flags to commemorate Veterans' service and sacrifice with approval from the cemetery director in advance.

We ask for proper coordination and approval in order to ensure the flags do not impede our ability to conduct cemetery operations, especially maintenance activities such as mowing and trimming the grounds. This also ensures those who want to place flags are willing to assist in their retrieval.

We welcome the opportunity to work with the Flags for Ft. Logan group in the proposed placement of 3,000 U.S. flags at Fort Logan National Cemetery. The cemetery director has already reached out to the group in order to ensure proper coordination in the future.
Marc and Jennifer plan to take their issue to the national level and have started a petition to President Donald Trump and the Department of Veterans Affairs in hopes of changing the policy.
"We're getting a lot of good comments, a lot of veterans' comments," Jennifer said. "They were as shocked as I was when they found out about this. We weren't trying to hurt anybody. We weren't trying to hurt anything. We were just trying to quietly respect these people."
The Skaleckes told 9NEWS a meeting has been scheduled between them and Turnbach for Thursday afternoon to discuss the matter.