A Denver nonprofit is trying to connect people with their elderly neighbors. A Little Help does just that, it gives seniors a little help with everyday tasks like washing windows or getting to and from appointments.
Executive Director, Paul Ramsey, says the group connects neighbors to help seniors thrive.
"What we do is making our seniors more visible in their communities and letting them get back to us, their wisdom, and their stories, and their energy and all of those things, and I think in a city that has grown as fast as Denver, sometimes our seniors can become invisible and forgotten, and our goal is to help them thrive and allow people from all ages to gain from them as resources."
Ramsey says the group has large volunteering events, as well as education services. Volunteers go to seniors homes and rake, wash windows, carry furniture back into the garage, and carry boxes in from the attic. On a weekly basis, volunteers will drive seniors to and from appointments. Volunteers range in age from 3 to 83.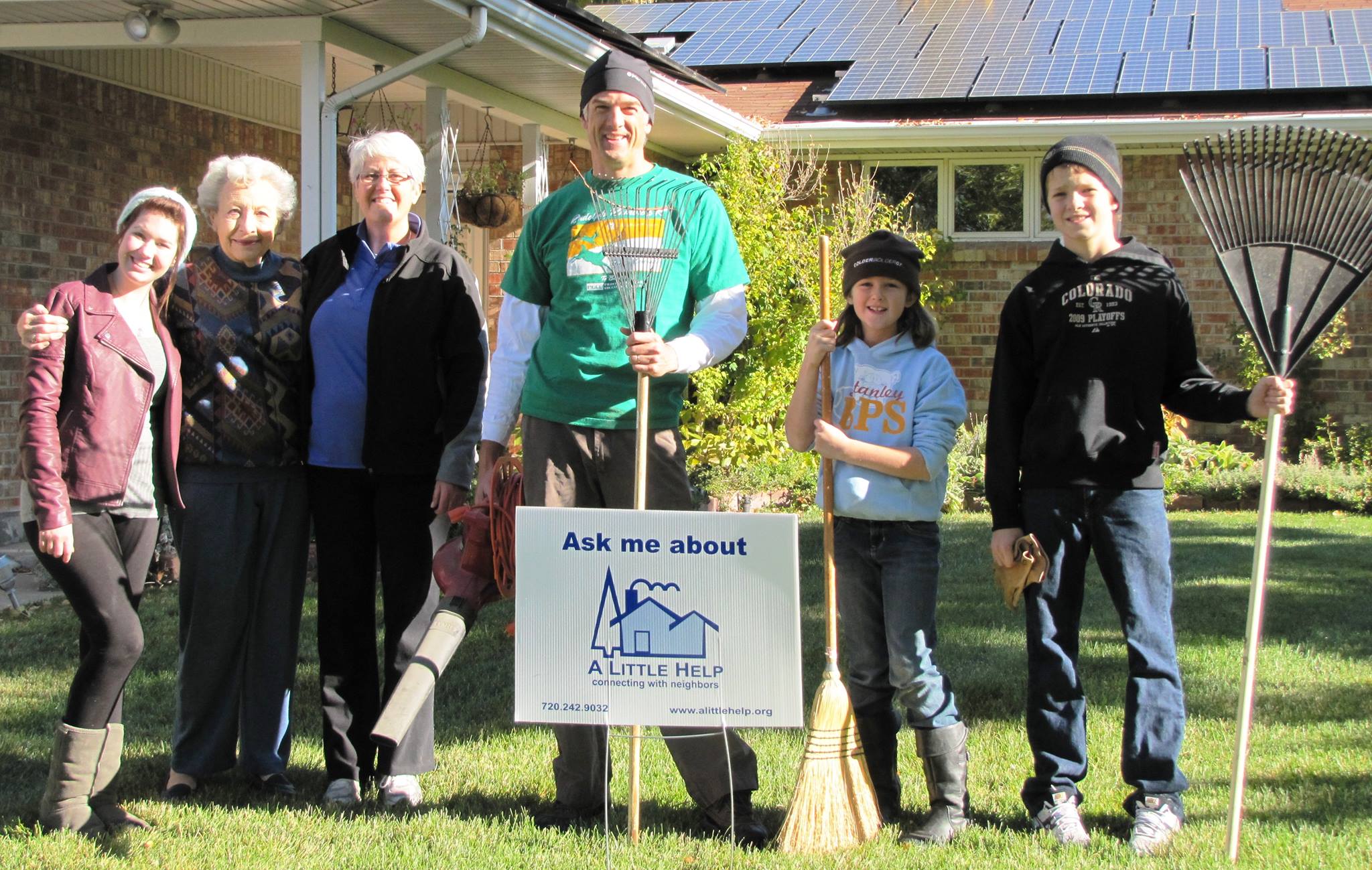 The group started in Washington Park, in the same neighborhood where Ramsey grew up. He says it started as helping the people who he delivered the paper to as a kid, he refers them as his 'tribe.' "The idea of seeing them thrive and helping them connect with a little help and their neighbors, and maybe transplants from somewhere else -- they're connecting on a visceral level," says Ramsey.
"For me, how great is it that the tribe of folks I grew up around are being cared for by volunteers of A Little Help, to me, that's a really great piece to all of this."
The organization is in every neighborhood in Denver proper, and Ramsey says they're also in Jefferson County, Chaffee County, Delta County, and in 2018 they'll be expanding to Larimer County.
The organization is one of dozens taking part in Colorado Gives Day on December 5th. You can learn more about Colorado Gives Day, here.
For more information about A Little Help, click here.