A Thornton man is hoping his alter ego's star power will encourage Coloradans to vote this election.
Hitting the road as Captain America turns a lot of heads.
"That's always a special moment for me because I know that they're going to smile because they saw some crazy guy dressed as Captain America that day," Matthew Gnojek aka Colorado's own Marvel superhero said.
The 28-year-old wants to do a lot more than make people smile this election.
In the hours before the presidential polls close, he's visiting as many voting spots as possible.
"I hope that it just reminds people that voting is fun, it doesn't have to be a drag. Go out there and let your voice be heard," Gnojek said.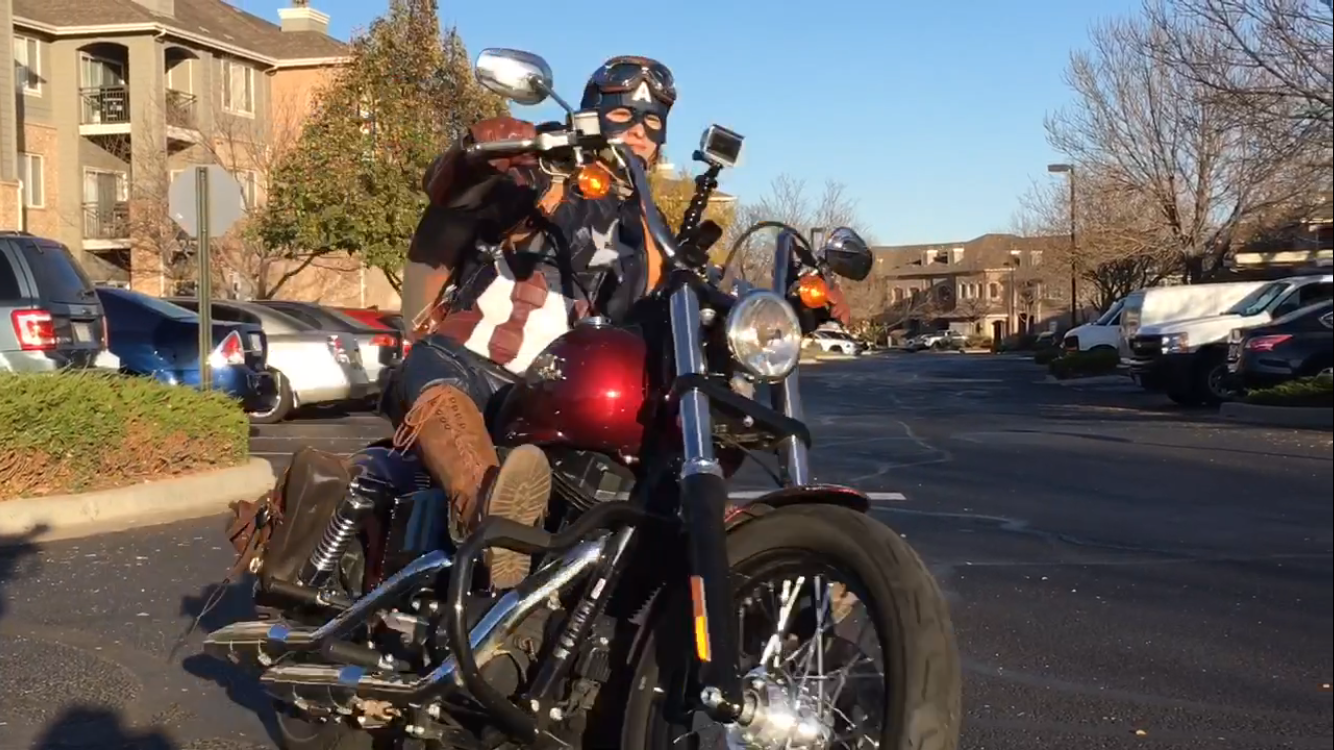 After voting in Thornton, Captain America stopped by the Denver Elections Office. He stood by the drop off box in full costume, saluting voters who dropped off their ballots.
People driving by honked and pedestrians took out their phones to take pictures of the super hero. Children with their parents ran up to the Marvel comic character.
"I came to a dead halt to be 100 percent honest, " Alton Dillard said with a laugh. "You just never know what you're going to see at election time."
Dillard, the Denver Elections Division spokesman, said it was nice to see someone encouraging people to vote.
"High five for every ballot," Gnojek said. "Way to be a hero! You made a difference today."
"I honestly just thought I was going to come here and just throw my ballot in, call it a night but Captain America is just an extra treat on top of this and it's pretty much made my day," said Denver voter Joe Vicente.
"He definitely caught my eye. I wouldn't have seen where to pull over if I didn't see Captain America outside," said Gina Rodriguez, a Denver voter.
Gnojek said the smiles make it all worth it and hopes he can convince people voting is a responsibility and privilege.
"I'm dressed in a uniform that's big and flashy. But politics is a real thing, being politically involved and politically charged. It could be made into a real show. This is a show, but what this show should do is remind people is what really matters is what they say and what they do," he said.
Gnojek will visit different Denver metro voting locations on Election Day. He wants people to drop off their ballots and get a high five.
"Well I hope they'll be like, 'Whoa! Captain America? He's standing right by the ballot drop off box. Oh yeah I need to drop off my ballot too.' That would be ideal," he said with a laugh.