Incumbent Sen. Michael Bennet (D-CO) is running against Republican challenger Darryl Glenn for a seat in the U.S. Senate. Bennet was first appointed to the Senate in 2009 then won election in 2010.
1) Which candidate do you support in the presidential race and why?
I support Hillary Clinton and Tim Kaine because they will continue to build on the progress we've made. Hillary Clinton is the most qualified presidential nominee in history and she's put forward plans to help Colorado families get ahead.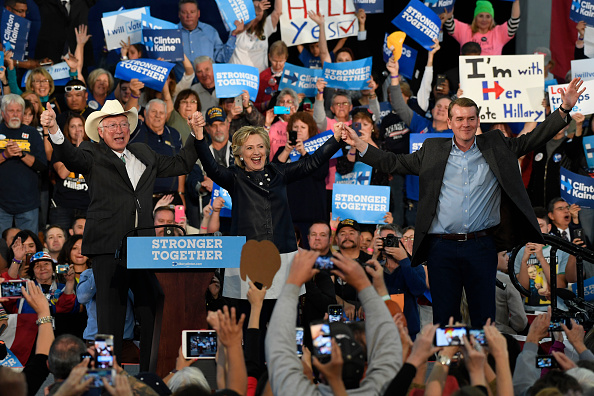 2) Why did you decide to go in to politics?
My journey to politics was unconventional, but I was and continue to be inspired by the idea that all kids should have the opportunity to get a great education and pursue their dreams. I continue to fight to make that idea a reality and make progress on other issues facing Colorado. We need a senator who will work with anyone to cut through Washington dysfunction to get things done for our state, and that's how I've approached my job every day, whether on overhauling No Child Left Behind or cutting through bureaucratic red tape for our veterans and rural communities. I want to continue serving Colorado in the U.S. Senate so we can keep working across the aisle to move our state forward.
RELATED: A sit-down with Colorado Sen. Michael Bennet
3) On balance, is the Affordable Care Act working? Please describe what (if any) changes you would make to the nation's healthcare system if you had the power to enact a plan.
There were problems with our health care system before we passed the Affordable Care Act and there are still problems with the system today. The Affordable Care Act isn't perfect, and we need to make improvements to ensure that Coloradans have access to quality, affordable health care. But we can't go back to a time where millions were penalized for having preexisting conditions and women could be charged more for insurance than men, and repealing the law would mean putting insurance companies back in charge. Instead we need to work on fixing the law. I'm focused on getting more competition in these markets, capping these unbelievable premiums and fighting to keep hospitals open in Colorado's rural areas like Sterling, Delta County and Steamboat Springs.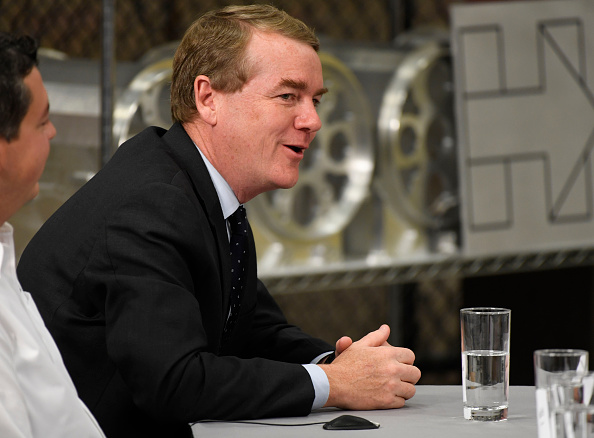 4) Please describe a time when you found common ground with a political opponent.
I've been able to consistently break through gridlock in Washington by working with anyone, from either party, to get things done for Colorado. As a member of the Gang of Eight—a group of four Democrats and four Republicans—I worked closely with Republicans for months to write comprehensive immigration reform that won broad bipartisan support and passed the Senate with 68 votes. I also worked across the aisle to reform No Child Left Behind, returning control to local schools while retaining accountability. And I partnered with a Republican senator to pass a bill to speed up the FDA approval of "breakthrough" drugs for conditions like cancer and cystic fibrosis.
RELATED: Sen. Bennet explains opposition to Coloradocare
5) What should be the role (if anything) of government in reducing gun violence?
We need commonsense legislation that keeps guns out of the hands of dangerous individuals. This includes background checks on gun purchases and ensuring that anyone on the terror watch list is unable to obtain a firearm. These are commonsense changes that will keep firearms out of the hands of people who shouldn't have them in the first place.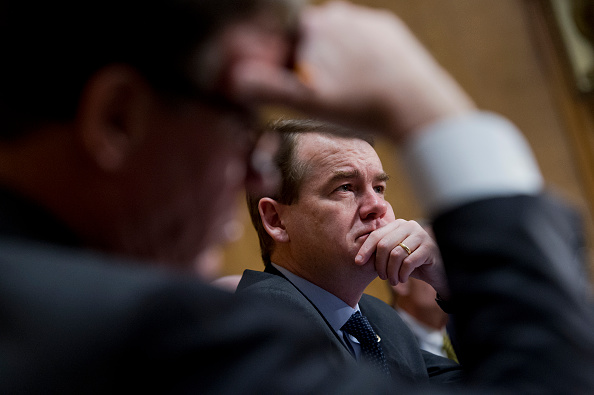 6) What should the minimum wage be?
No one who works full time should have to live in poverty. I support increasing the minimum wage to $12 an hour by 2020 to help working families can get ahead.
7) When (if ever) is threatening a government shutdown an acceptable strategy?
Shutting down the government should never be an option. It's Washington dysfunction at its worst. The last government shutdown cost Colorado's economy millions and left more than 40,000 Coloradans in limbo, unsure when they'd get their next paycheck. That's why I worked with Senator Cory Gardner on legislation to force senators to stay in Washington to do their jobs whenever a shutdown seems possible.
8) Should local governments be allowed to place restrictions, moratoriums and bans on fracking?
While I think local input needs to be incorporated into the process, I don't think local governments should be able to ban fracking. I support a comprehensive energy approach, and if we're serious about climate change and becoming energy independent, we need to move past the politics of this issue and change how we fuel our economy.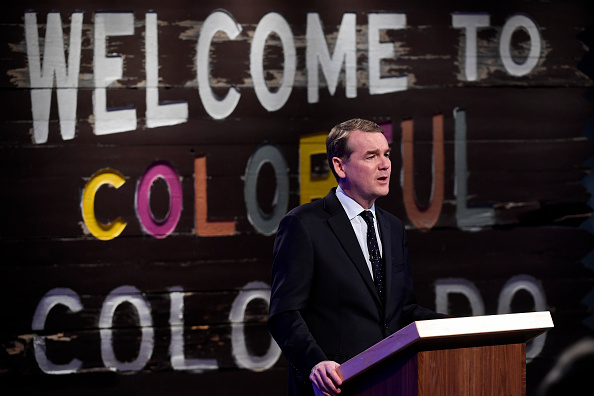 9) If you could make one change to the tax law, what would it be and why?
We need a vastly simplified tax code that supports job creation and that is modernized for the 21st century—the last time we reformed the tax code was in the 1980s. I support a one-time tax on the $2 trillion of foreign earnings of U.S. multinationals, with the money going towards our highway system. We should also get rid of egregious tax loopholes like the kind that benefit companies that ship jobs overseas.
10) What should be done to address the rift between minority communities and police in this country?
Shortly after I started as John Hickenlooper's chief of staff when he was mayor of Denver, a young African-American man was killed by the Denver police. One of the first things I worked on was spending the next several months working with the community and with the police department to overhaul the way police monitoring and oversight is done in Denver. From that experience, I learned that you cannot make progress on these issues where there isn't trust, and we need to do a better job of building trust between law enforcement and the communities they serve, particularly in communities of color. We also need both parties to come together to pass criminal justice reform. I've cosponsored a bipartisan bill that would reduce mandatory minimum sentences for certain offenses and provide judges with more discretion on sentencing.