A bus accident on Wednesday night left an RTD bus hanging off of the barrier on the eastbound 6th Avenue ramp.
The accident, that occurred around 10:30 p.m. on Wednesday, left the bus facing west on the eastbound ramp with its front end hanging off the barrier.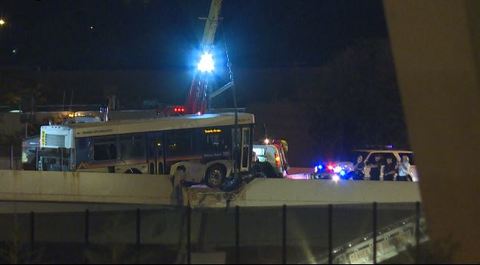 The bus has since been removed but leaves behind considerable damage to the ramp that leads onto northbound Interstate 25.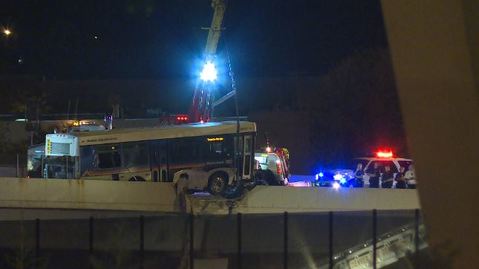 There are no details available as to why the bus was facing west on the eastbound ramp.
Only the driver was on the bus and no injuries have been reported.
The EB US-6 ramp to NB I-25 has reopened after crash cleanup

— CDOT (@ColoradoDOT) August 24, 2017