After a weekend of thunderstorms in parts of the area, more moderate to severe thunderstorms are forecast for the Denver Area and adjacent areas of the eastern plains on Monday.
While isolated tornadoes are possible, more likely threats are lightning, large hail, and damaging straightline winds.
MORE: 7 Day Forecast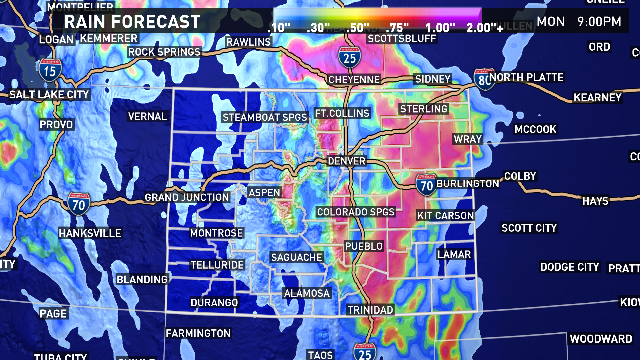 Storms are forecast to start by 2 p.m., and could last as late as 10 p.m. over the Front Range and after midnight on the plains.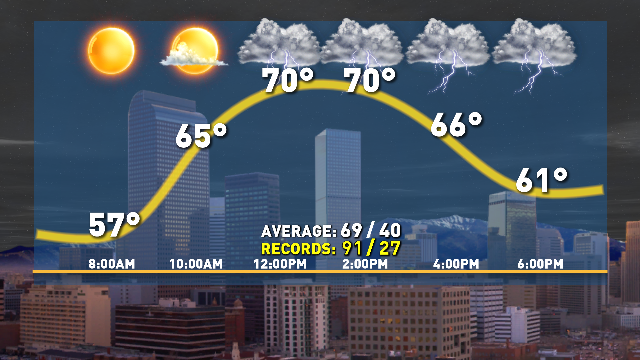 RELATED: Forecast, radars and conditions