A 15-vehicle wreck on I-70 near Evergreen shut down the highway for nearly two hours on Thursday.
The crash happened just after 3 p.m. near the Beaver Brook exit.
Two people were taken to the hospital.
There's still no word yet on what led up to the pileup, but Colorado State Patrol said three drivers were cited in the pileup.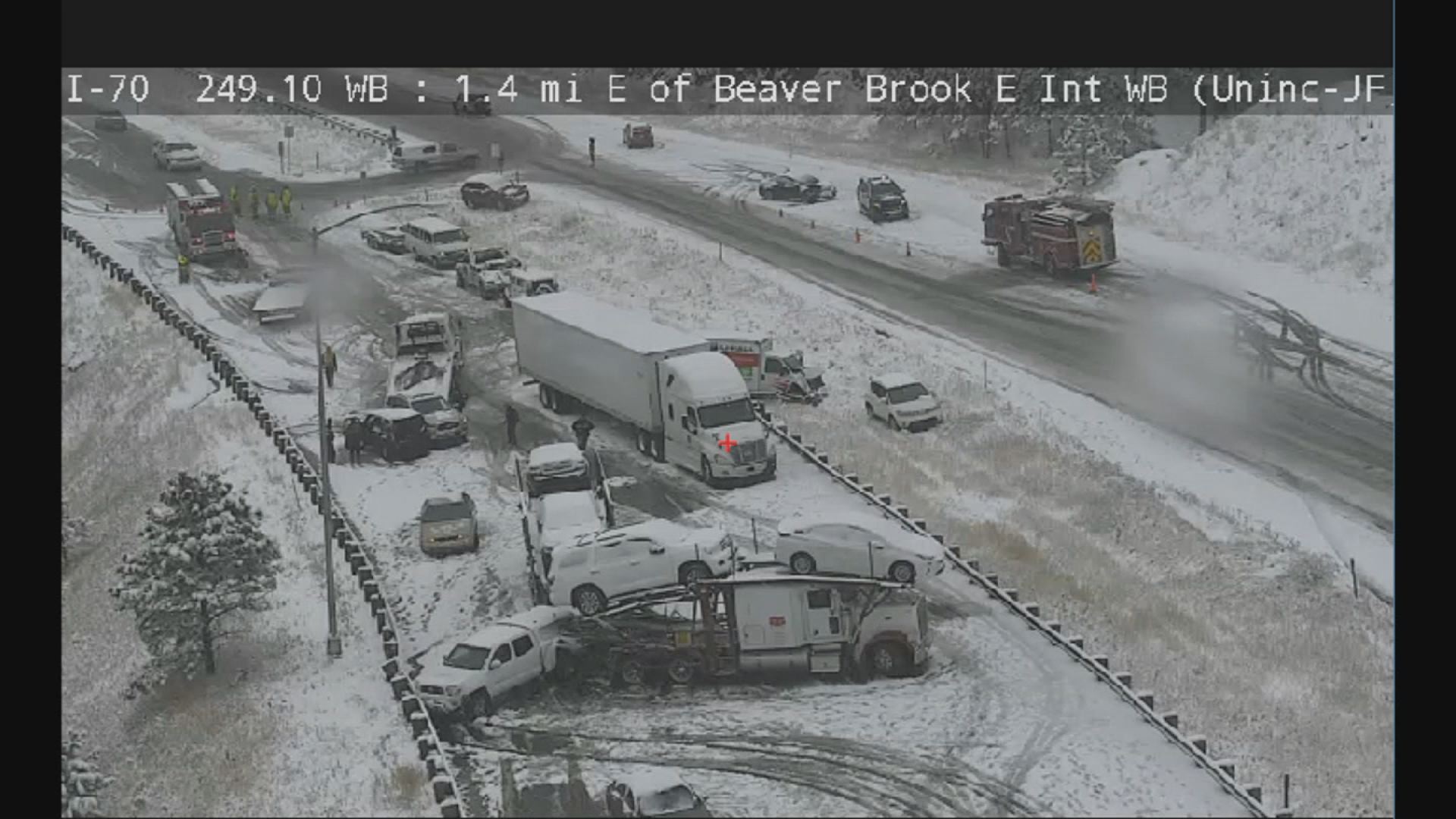 Evergreen Fire Rescue, Colorado State Patrol and crews from Jefferson County responded to the scene. All lanes of I-70 reopened shortly before 5 p.m.
Snow-packed roads in the High Country led to several crashes and closures throughout the day.
A fatal rollover crash near Silverthone closed westbound I-70 at Vail Pass for hours. CDOT also tweeted about multiple spinouts near Silverthorne.
EFR, CSP and Jeffco working a 20 car MVA west bound I-70 at the 248. I-70 closed both directions pic.twitter.com/O83Ce7Ubpa

— Evergreen FireRescue (@efr_co) November 17, 2016
Traction laws are in place between C-470 and Vail. That means drivers must have chains, alternate traction devices, snow tires or four-wheel drive.