Windy and warm in the Denver area today with gusts up to 40 mph out of the south. We'll reach up close to 90 degrees.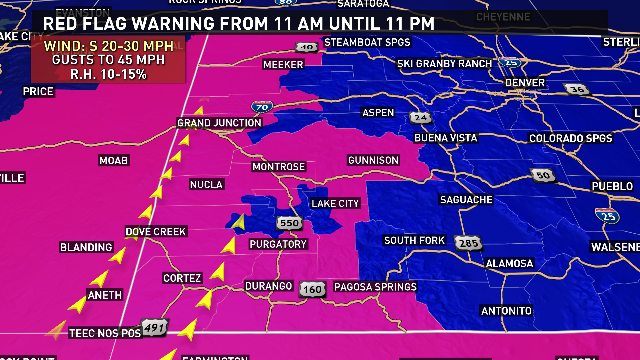 Isolated thunderstorms may form for a brief time in Northern Colorado before moving rapidly into Wyoming and Nebraska. Some of these storms will become severe with large hail and tornadoes possible.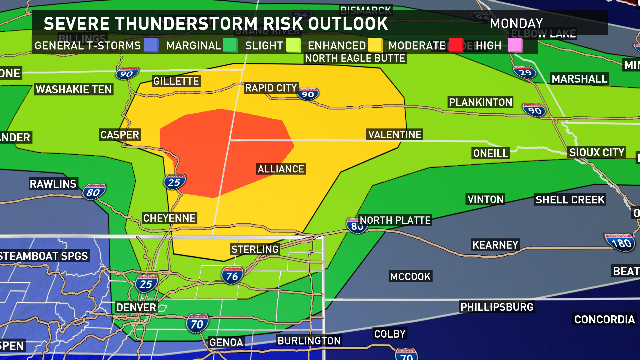 High fire danger continues through this evening over western Colorado.
Breezy and dry over the Front Range Tuesday with milder temperatures in the upper 70s.