At the Sonnenalp Golf Course near Vail, Director of Golf Operations Jim Miller's season is just starting, and already it's heading in a new direction,
The course is becoming one of the first in the mountains to rent out GolfBoards, a new technology designed by surfers.
It's a board on four wheels that golfers use to cruise the course.
"It really changes the game," Miller said. "Nothing like golf carts, your body is full engaged."
Some courses on the Front Range are already using the boards, which are a mix between a surfboard, skateboard and snowboard.
GolfBoards are saving a lot of time too—with riders who jump on and speed through their rounds faster than people in golf carts.
"You and I can go play and we're done in an hour and a half," Miller said.
Courses are also hoping GolfBoards will make an impact with a younger generation of golfers.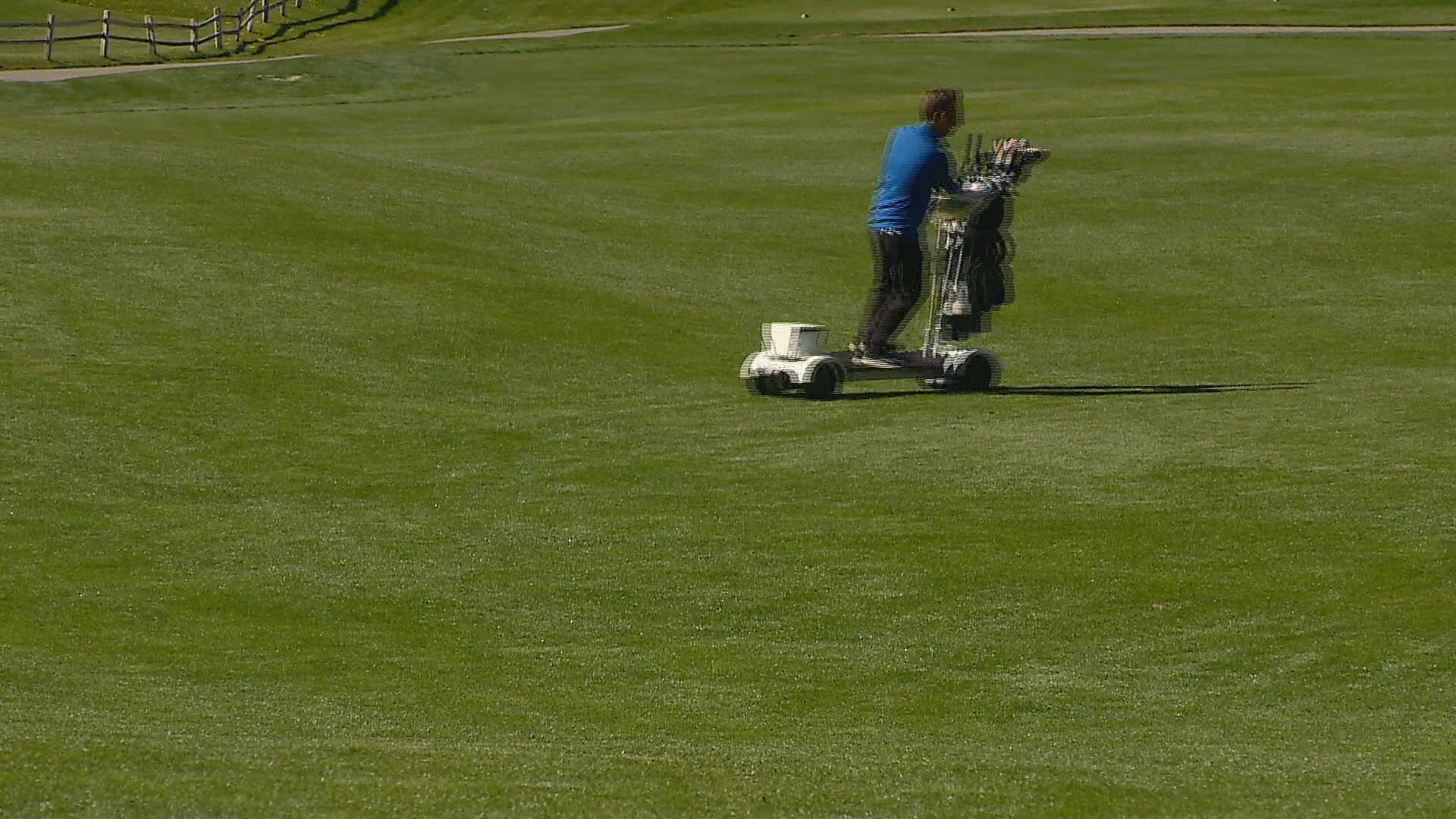 "Make great turns in the winter and now you can surf the earth and make great turns in the summer," Miller said.
The boards rent for about the same price as a golf cart.
GolfBoards are also available for rent at courses along the Front Range, including Littleton, Niwot, Firestone and Windsor.
For more information, visit: http://www.golfboard.com/coursenetwork/