It had to be the costliest Thursday practice in recent Broncos history.
Three players suffered serious injury. Donald Stephenson, who was going to replace the calf-injured Menelik Watson as the Broncos' starting right tackle this week, suffered a small tear in his own calf during the final period of practice. He's out for the game Sunday against the Los Angeles Chargers and the tear means he'll likely miss several more weeks.
The Broncos will now start Allen Barbre at right tackle. A league source told 9NEWS the team will call up Elijah Wilkinson from their practice squad to serve as the Broncos' backup offensive tackle against the Chargers.
Corey Nelson, the Broncos' top backup inside linebacker, suffered a torn bicep in his elbow area,an injury that will require season-ending surgery on Monday.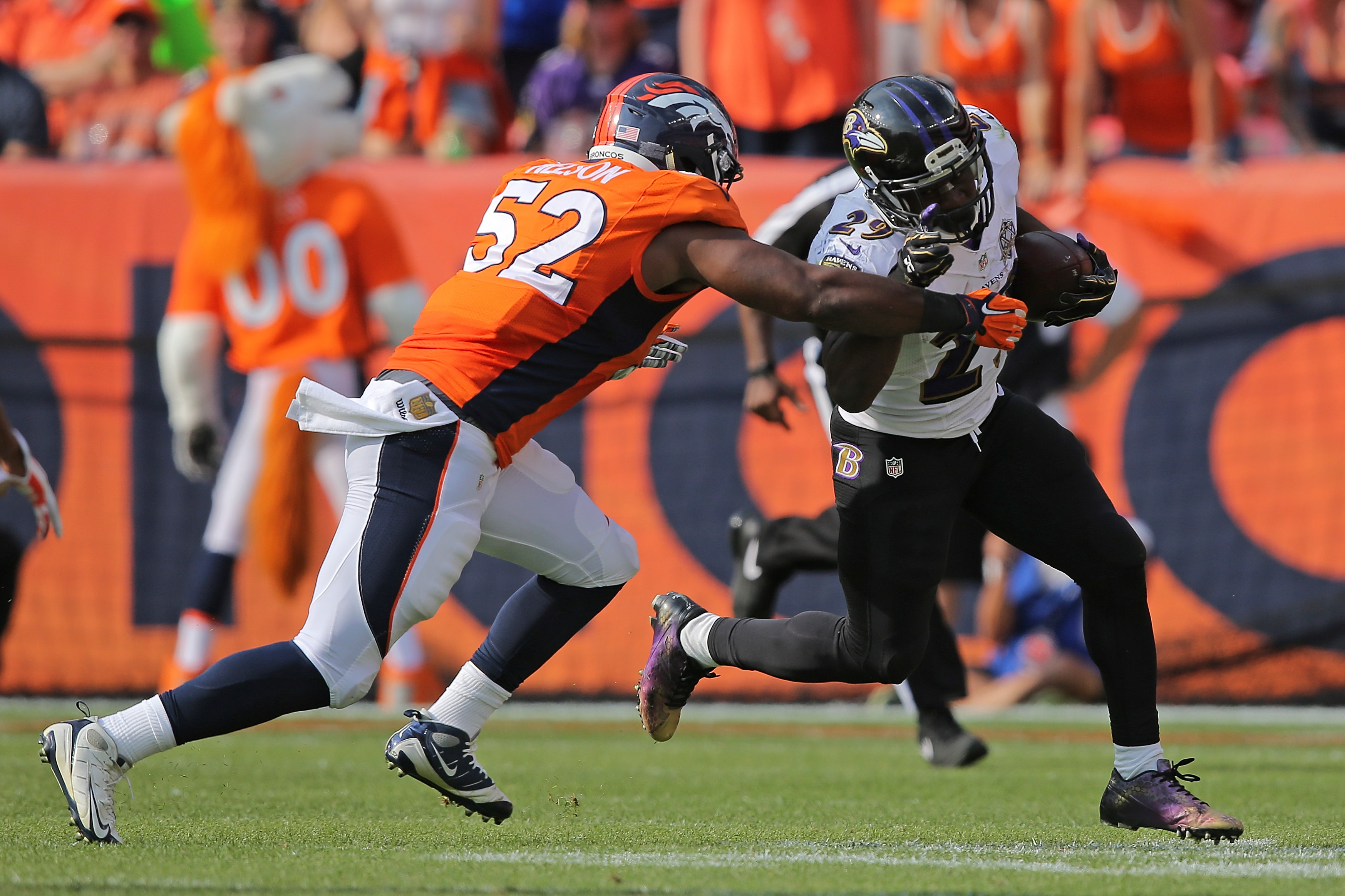 River Cracraft, an undrafted rookie receiver who was signed to the Broncos' practice squad Tuesday, suffered a tear in his hamstring in just his second practice and was let go.
All this after the Broncos had already suffered a tough game last Sunday against the New York Giants in which they lost Watson, receiver Emmanuel Sanders (sprained right ankle), receiver-returner Isaiah McKenzie (sprained right ankle) and offensive lineman Billy Turner (hand surgery, IR) to at least one-game-missing injuries.
Remain calm, says Broncos head coach Vance Joseph. There's no reason to panic. The Broncos still plan on flying to Los Angeles on Saturday and showing up for their game Sunday afternoon against the Chargers.
"We'll be fine. We'll be fine. Don't worry,'' he said. "You guys seem more worried than I am. Don't worry. We'll be fine. We'll kick the ball off and play."
The last team to call on so many practice squad players to help fill in for so many injured starters was the Giants last week. It worked out for them.
The toughest injury may have been to Stephenson as it moves the Broncos further down their depth chart at right tackle. Barbre has played right tackle in his NFL career, but his primary position is left guard. It appears Max Garcia will not have to exchange reps at left guard this week.
Wilkinson is a 6-foot-6, 329-pound undrafted rookie from the University of Massachusetts.
Connor McGovern will continue to serve as the backup inside offensive lineman.
"It's unfortunate to have as many injuries as we have, but we have a real deep room,'' said right guard Ron Leary. "Guys know that they're going to be playing different positions. We're prepared. We have a great coach. We have a great game plan. We'll just go out and execute on Sunday."
The Broncos will replace Nelson by calling up linebacker Jerrol Garcia-Williams from their practice squad. Zaire Anderson likely moves up from No. 4 inside backer to No. 3.
"Corey was a great special-teams player for us, one of our leaders and captain qualities,'' said Brock Olivo, the Broncos' special teams coordinator. "We're going to miss Corey big time. We're going to have Jerrol Garcia-Williams up active now and Jerrol is a very good football player. He has a bright future, we loved him in training camp and he's here for a reason. We're excited to see what Jerrol is going to do."
Cracraft was replaced on the practice squad Friday by another undrafted rookie receiver, Tim Patrick, who played at the University of Utah with Broncos' left tackle Garett Bolles and running back Devontae Booker. The Broncos worked out Cracraft, Patrick and two other receivers Tuesday. With Cracraft suffering an injury, the Broncos called on Patrick.
And so it goes as the Broncos move into week 7 of their season.