The addition of running back Jonathan Williams to the Denver Broncos' practice squad creates wonder as to which current back may be in trouble.
Williams, a second-year player from Arkansas, reportedly received a $510,000 salary which would come out to $30,000 a week. The minimum, and typical, practice squad salary is $7,200 a week.
For 53-man roster players, the minimum salary for players in their second season is $540,000. Williams is almost there. With the money Williams is already making, he is not expected to stay on the practice squad for long.
The Broncos' running back room is already full with starter C.J. Anderson, backup Jamaal Charles, injured second-year back Devontae Booker, rookie De'Angelo Henderson and second-year fullback Andy Janovich.
Booker has missed all of training camp and the preseason with a fractured right wrist. He is expected to start practicing next week with a possibility of playing in Game 3 at Buffalo.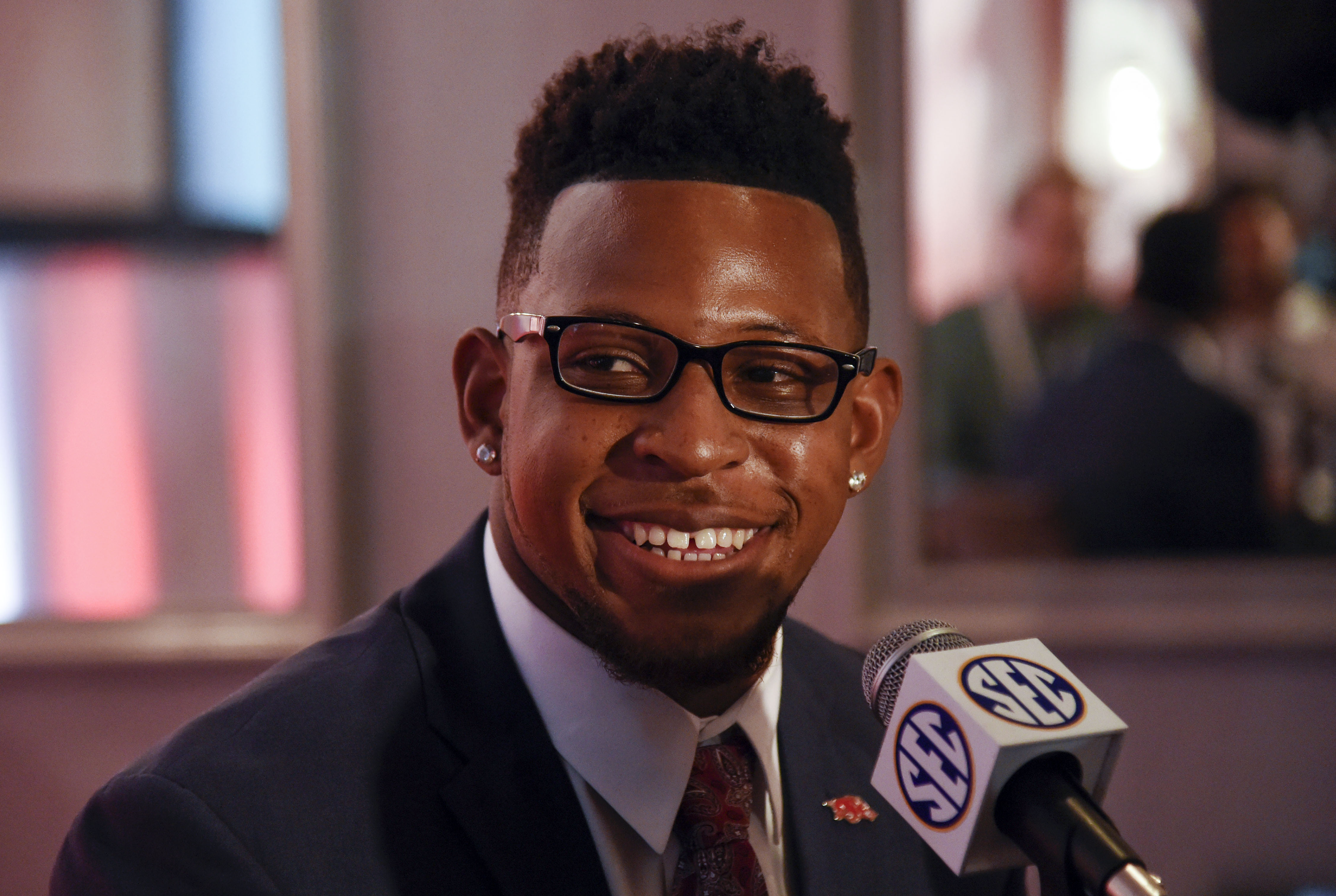 The Broncos will resume practicing Wednesday in preparation of their game Monday night against the Los Angeles Chargers. Practices are now closed with the exception of a 20-minute media viewing period.
Williams, 23, was the Buffalo Bills' fifth-round draft pick out of Arkansas last year. He appeared in 11 games as a rookie, but had just 27 carries for 94 yards. He might have received more work but he lost two fumbles.
Williams rushed for 900 yards on 6.0 yards per carry as a sophomore for the Razorbacks and 1,190 yards on 5.6 yards per carry as a junior.
Williams suffered a left foot injury during a preseason Razorbacks' scrimmage in August, 2015. He needed season-ending surgery and missed his entire senior year at Arkansas.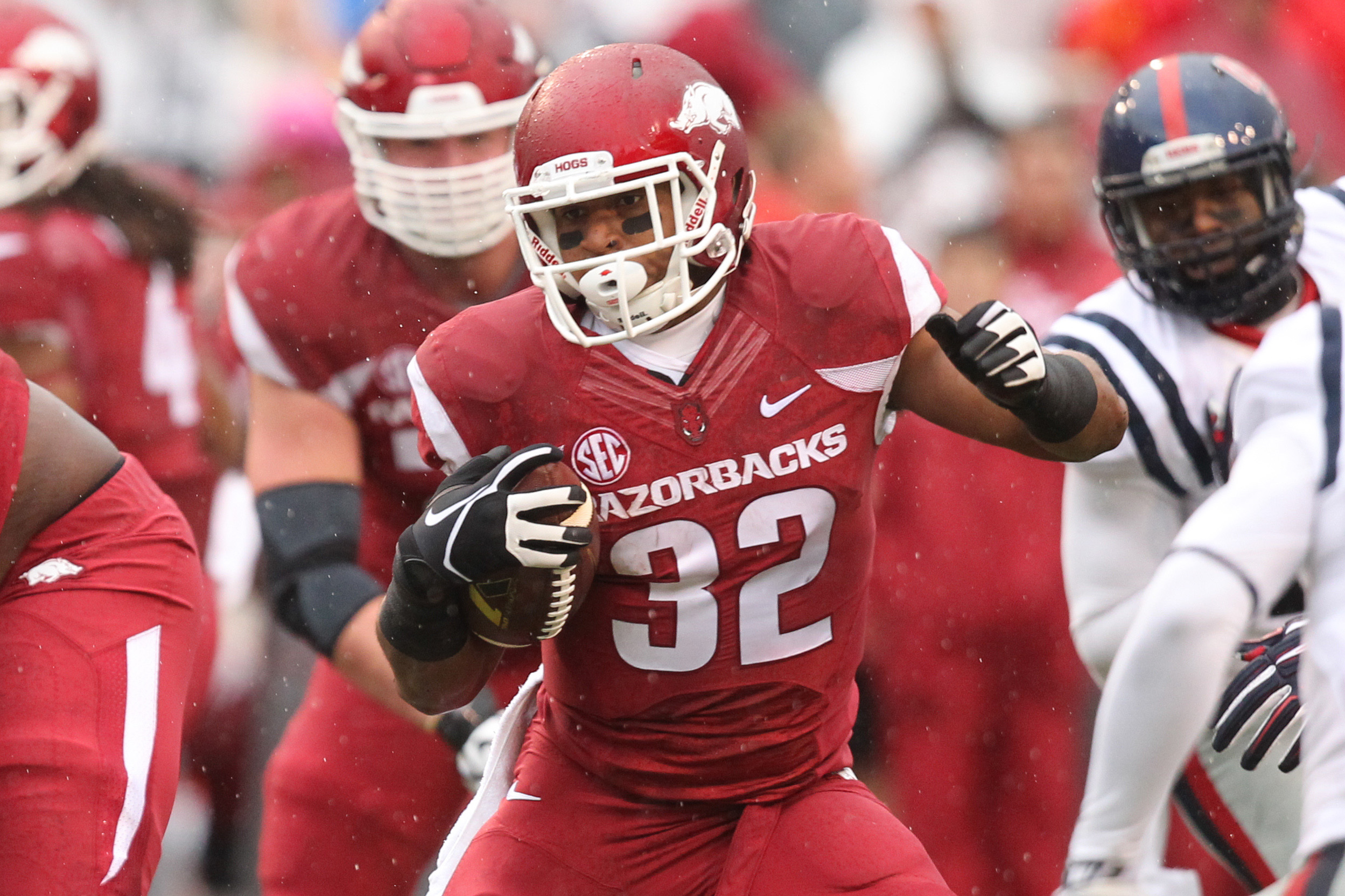 The Broncos considered taking Williams in the middle rounds of the 2016 draft, but instead selected Booker in the fourth round.
T.J.'s contract: 1 year, $3.875 million
The numbers of T.J. Ward's contract have been reported. After he was released by the Denver Broncos on Saturday in lieu of a $4.5 million salary, Ward signed a one-year deal with the Tampa Bay Buccaneers.
Ward receives a $3 million salary fully guaranteed salary, plus $54,688 for each game he's on the 46-man roster – or $875,000 if he plays in 16 games.
He also has incentives worth $250,000 if he is on the field for 60 percent of the defensive snaps; another $250,000 if he reaches the 70 percent play-time threshold; and another $250,000 if he gets 80 percent. He can also collect another $250,000 if the Bucs make the playoffs.
So Ward can make up to $4.875 million.
Improved stadium Internet
Broncos' tech gurus Russ Trainor and Jason Moore delivered a WiFi demonstration at Broncos stadium Tuesday. The Broncos spent $6 million to upgrade their WiFi capabilities at the stadium. The system's upgrades are roughly halfway completed now and are scheduled to be finished in late-Octobers/early November.