ENGLEWOOD—In an experiment of versatility that conjures up the great career of Karl Mecklenburg, the Broncos are having rookie DeMarcus Walker practice not at only his natural 3-4 defensive end position, but at outside linebacker.
"It's something I did in high school and in college as well,'' said Walker, who hails from Sandalwood High School in Jacksonville, Florida, and Florida State. "I'm just trying to help. Whatever I can do to contribute to this team and win a Super Bowl and whatever a coach asks me to do, I do it."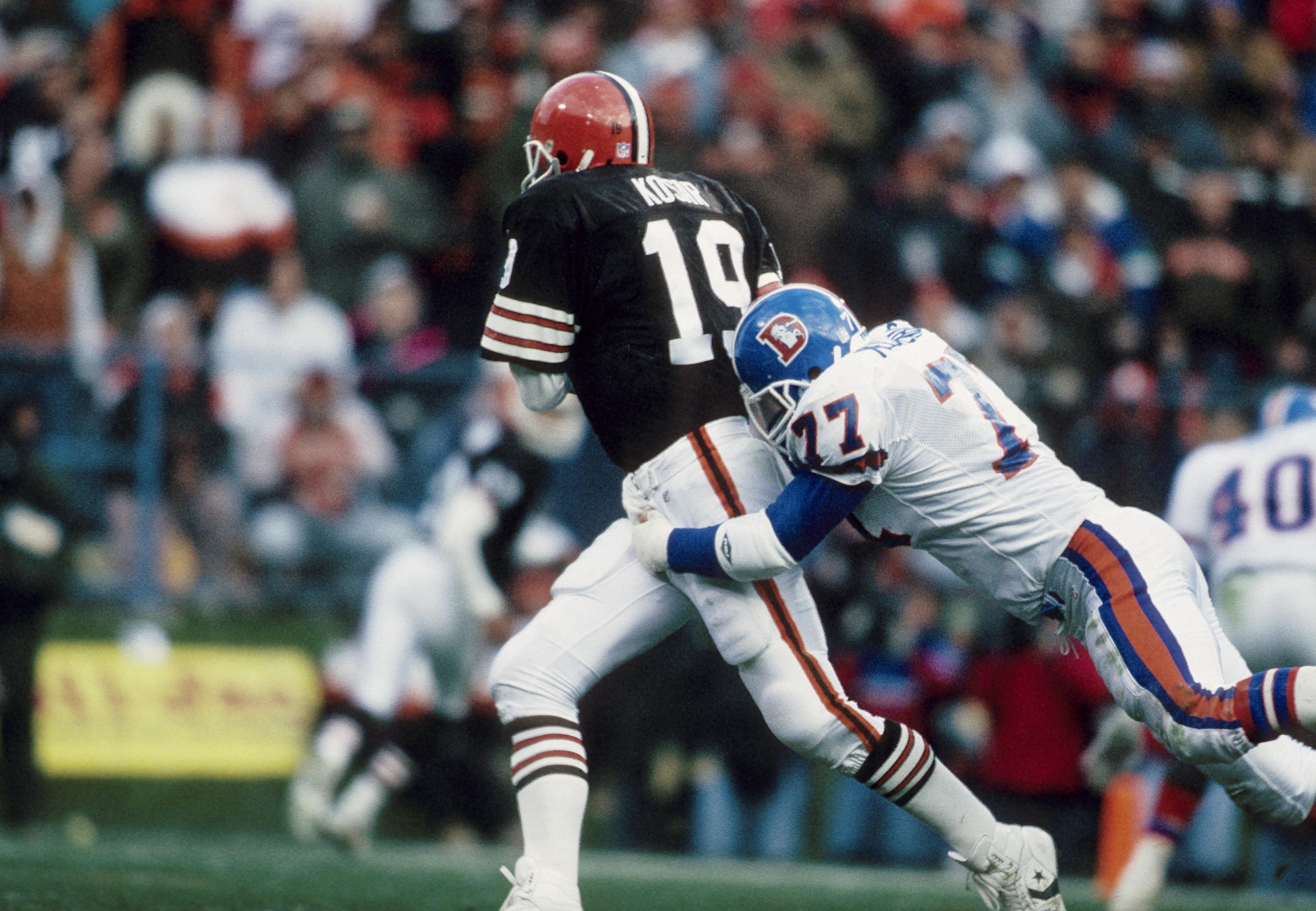 A second-round draft pick, Walker was second among NCAA pass rushers last year with 16.0 sacks. Irked he didn't go in the first round, Walker displayed such impressive inside pass-rush technique through the offseason and early part of training camp, the Broncos has had him practice some at outside linebacker the past two days.
Or since it was known Shane Ray would be out six to eight weeks with a torn ligament in his left wrist.
"When we drafted DeMarcus, our vision for DeMarcus was to be a sub-rusher on third downs and be an inside rusher,'' said Broncos head coach Vance Joseph. "On first and second downs, have the ability to play inside and outside. Obviously, with our outside linebackers numbers down, he's working outside with Coach Pug (Fred Pagac) for the next couple weeks so we can have some depth there. On third downs, he can go inside and do his job that we drafted him for."
Mecklenburg played all seven defensive box positions during his 12-year career with the Broncos from 1983-94. He started out as a 220-pound, 12th-round nose tackle out of Minnesota. He eventually settled into the unique mix of playing inside linebacker on first down, and defensive end/outside linebacker on passing downs.
Walker is 6-foot-4, 280 pounds, making him light for a defensive tackle, huge for an outside linebacker but a prototype as a 3-4 defensive end. But so long as the Broncos don't ask Walker to cover running backs on a consistent basis, he might develop some edge pass-rushing skills.
"The way that the vets have been teaching me—Von (Miller) and (Derek) Wolfe came up to me today—they're actually telling me and teaching me within my skills of what I can do,'' Walker said. "How can I translate? I can use that inside and outside. I really have just been keeping my mouth shut and just taking in coaching."