KUSA—Restricted free agents are people, too.
Even if they are considered afterthoughts compared to players who are about to enter the unrestricted free-agent market, Denver Broncos kicker Brandon McManus and inside linebacker Todd Davis are richer for it.
The Broncos slapped a second-round, $2.746 million tender on both McManus and Davis on Tuesday, all but assuring they will return to the team in 2017.
The Broncos could have considered giving those players a lower-level, non-draft pick tender of $1.671 million but that would have opened them up to receiving offers from other teams.
Although McManus and Davis hope their second-round tenders will lead to multiyear contract extensions before the 2017 begins – as it did last year for inside linebacker Brandon Marshall -- they are at least assured of making 4.5 times more than their $600,000 salaries from last season.
McManus, 25, has one of the NFL's strongest legs. He has made 59 of 69 field goals the past two years as the Broncos' full-time placekicker, including a perfect 39 of 39 from inside 40 yards.
He was also a perfect 10 of 10 in field goal attempts during the Broncos' 3-0 postseason run in 2016 that ended with a Super Bowl 50 title.
Davis, 24, made the most of his first chance to start as he replaced Danny Trevathan in 2016. According to Pro Football Focus, Davis never missed a tackle last season as he led the Denver defense with 96 stops.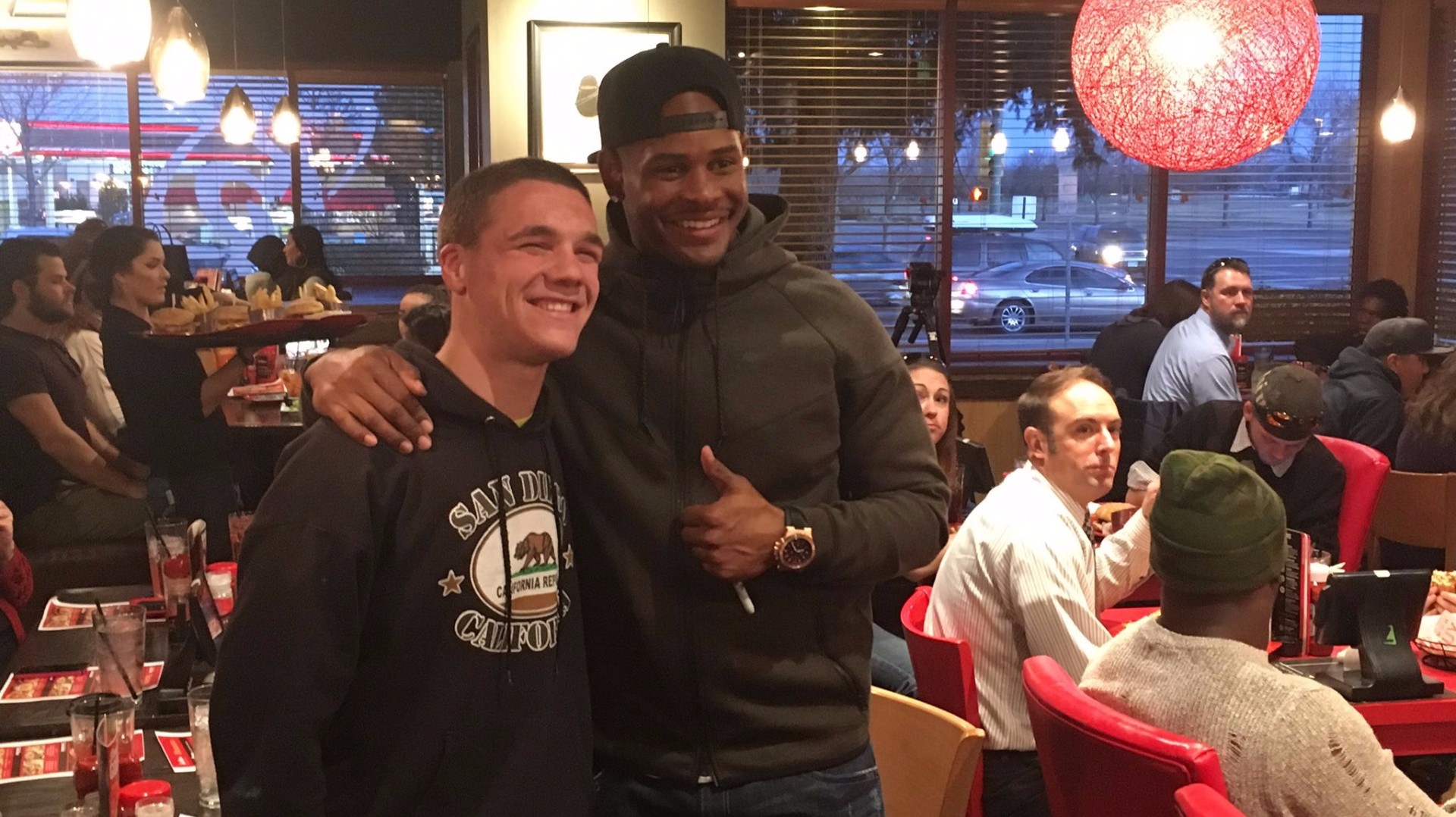 The Broncos declined to give guard Sam Brenner his restricted free agent tender. Brenner missed all of last season with a concussion suffered in training camp.
The Broncos also tendered third-year minimum salaries of $615,000 to centers Matt Paradis and James Ferentz, outside linebacker Shaq Barrett, receivers Bennie Fowler and running back Kapri Bibbs. Receiver Jordan Taylor, inside linebacker Zaire Anderson and long snapper Casey Kreiter were tendered $540,000 salaries.