DENVER -- The Cherry Creek Bruins took home their sixth straight tennis team title at the 2016 Boys Tennis State Championship at Gates Tennis Center.
The Bruins finished the day with 81 total points, 21 more points than the second place finisher Fairview.
The team had major victories including senior Ethan Hillis capping off his undefeated season with a 6-0, 6-1 win in the No. 1 singles against Overland's Dawid Kijak.
Creek's Robby Hill was also able to win his match against Denver East's Charlie Frank's after dropping the first set 7-6. He would go on to take the second and third 7-5 and 6-4.
In No. 1 doubles, Fairview's Devin Harper and David Zhao won both their sets against Regis Jesuit's Luca Abbott and Will Dennen to become 5A individual state champs.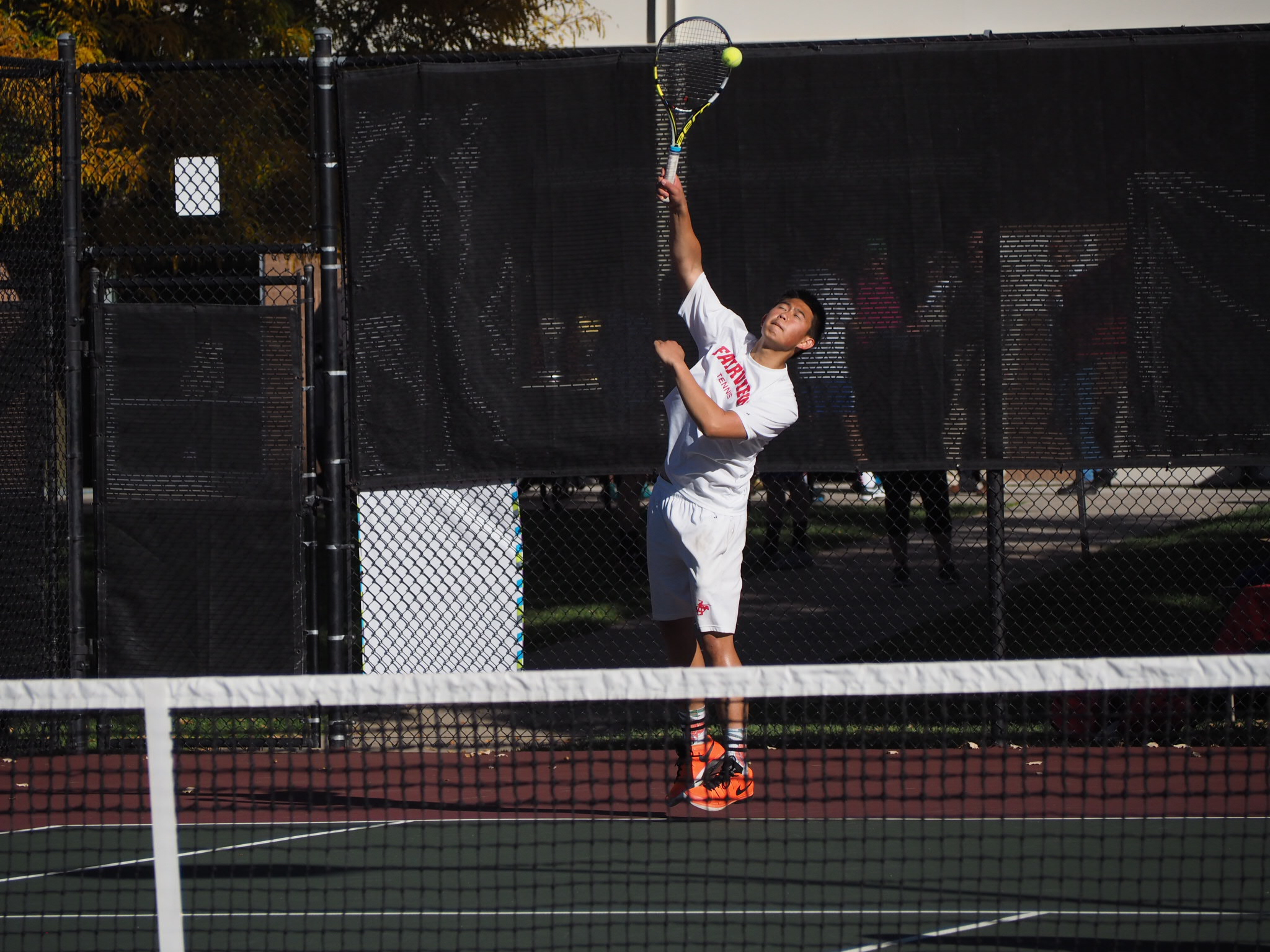 Results:
Team Scores:
1. Cherry Creek 81
2. Fairview 60
3. Denver East 59
4. Regis Jesuit 47
5. Fossil Ridge 24
No. 1 Singles:
Cherry Creek - Ethan Hillis
No. 2 Singles:
Cherry Creek - Robby Hill
No. 3 Singles:
Fossil Ridge - Akhil Gupta
No. 1 Doubles:
Fairview - Devin Harper/David Zhao
No. 2 Doubles:
Regis Jesuit - Ethan Nuss/Emilio Gonzalez-Cruz
No. 3 Doubles:
Regis Jesuit - Matt McCarthy/Gabe Caldwell-Nepveux
No. 4 Doubles:
Cherry Creek - Zach Smith/Nick Svichar