Three small towns on the eastern plains will see extra traffic this coming September in the form of bicyclists.
The governor's office announced the route for Pedal the Plains on Monday afternoon. The 6th annual bike tour will go through Kersey, Keenesburg, and Brush. The mayors of the three towns were there for the route unveiling.
Tour director Renee Wheelock says Pedal the Plains isn't focused on experienced riders; it's a tour of the communities. It's bringing thousands of people to the eastern plains to not only see where their food comes from, but also to experience a different side of Colorado.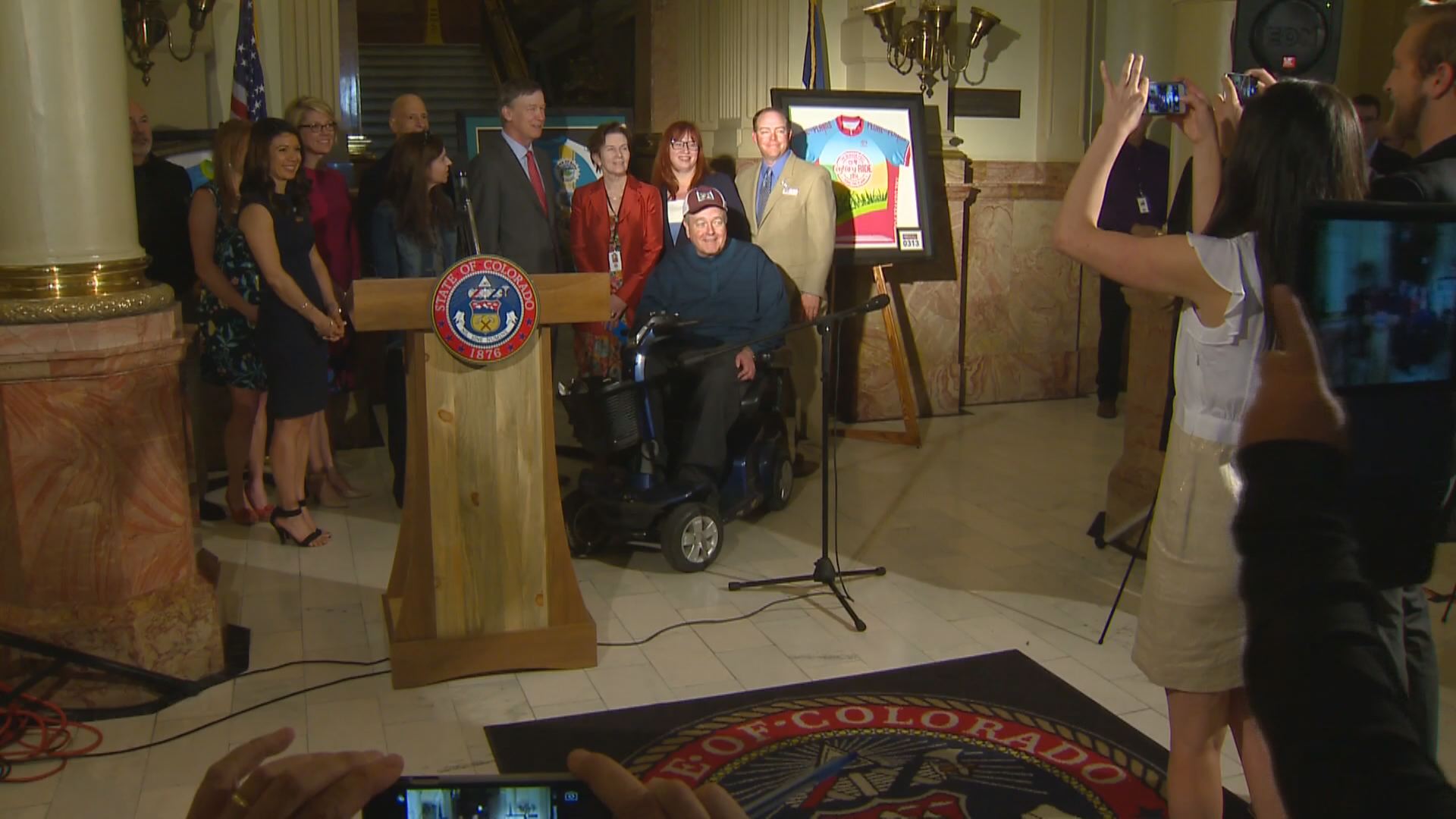 Future Farmers of America and 4-H are partnering with the organizers. FFA students will serve food along the route, and there will be education exhibits along the way.
"We're really focusing on driving tourism to the eastern plains of Colorado, and educating people on agriculture and the history that's out there," Wheelock said. "I think a lot of times we focus on the Rocky Mountains, but there are so many things to see and learn."
9NEWS is a sponsor of the ride. It takes place Sept. 15-17.
Pedal the Plains has several different races along the 177-mile route. The Wild Animal Sanctuary in Keenesburg is one of several features along the route.
This year's event features several different tours including a Century PLUS Ride for those who want to ride 114.5 miles in a day and a Family Fun Ride.