ENGLEWOOD—As the Denver Broncos reached their first break in training camp, there have been some promising developments, concerns, and plenty of practice reps to make initial observations in the Great Quarterback Competition.
Encouragement
We'll see how offensive tackles Garett Bolles and Menelik Watson handle the pass-rushing likes of Lorenzo Alexander, Joey Bosa, Khalil Mack and Justin Houston on game day.
But it does appear the Broncos' offensive line will be physical in the run game. It had its way against the Broncos' defensive front during a goal-line period Sunday and extended running sessions on Monday.
I credit Vance Joseph's belief in the pads. The Broncos have been in pads all three days possible. Pads mean physical contact. The run game is a physical exercise. Joseph, the Broncos' first-year head coach, has veered from his predecessor Gary Kubiak in this area. Pads, pads and more pads.
The additions of Ron Leary and Bolles has also brought a tougher mentality to the offensive front.
There are also early signs the punt return game will be much improved with speedy rookie Isaiah McKenzie, although he must prove over time he can consistently catch the ball.
Concern
The injuries to Shane Ray and Shaq Barrett have put the Broncos' vaunted pass rush in peril. The No. 1 reason why the Broncos won Super Bowl 50 was the relentless heat they put on the quarterback from beginning to end.
That pass rush was led by Von Miller, and closely followed by DeMarcus Ware, Malik Jackson, Derek Wolfe, Barrett and Ray.
For the season opener against the Los Angeles Chargers, the Broncos will have only Miller on the outside from that group, and Wolfe from the inside.
Ray will miss a game or two because of a torn wrist ligament, but even when he returns his effectiveness may be compromised. Miller in his rookie year, and Ware last year were not nearly the same pass rushers when playing with a club on one hand.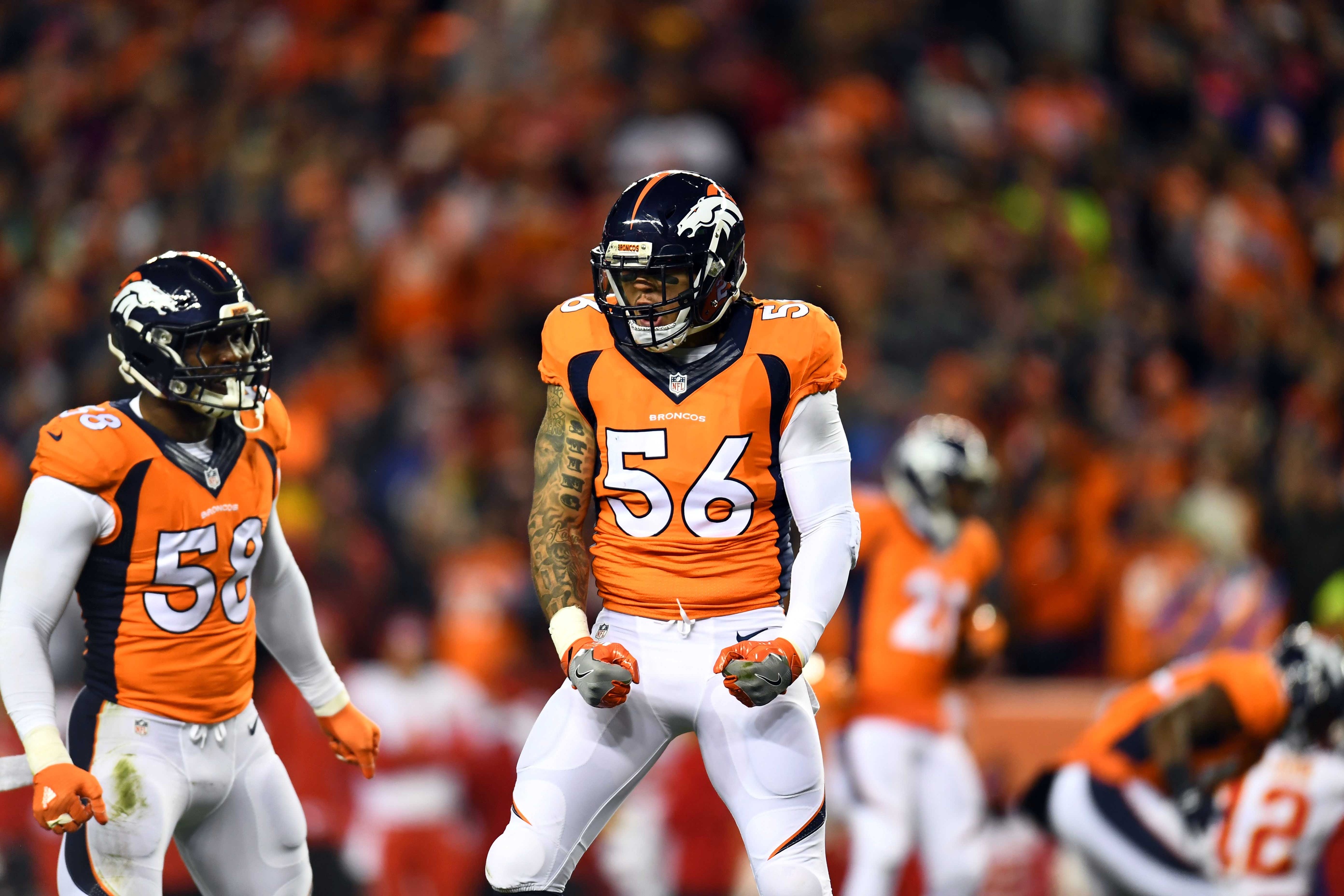 Barrett won't be available until the second quarter of the season at the earliest because of a hip injury.
Ray and Barrett were to play the outside linebacker opposite Miller. Kasim Edebali, who had one sack last year for New Orleans, and Vontarrius Dora, who has only played in one NFL game, must come on during the remaining part of training camp and the preseason.
Otherwise, Miller will be lucky to have 8.0 sacks this year with all the tugging and pulling and double- and triple-teams he will encounter.
Quarterback
I'm not sure what John Elway or Vance Joseph are seeing. But after watching practice in front of record crowds at UCHealth Training Center, Trevor Siemian appears to be the clear leader in the Great Quarterback Competition. This is my opinion from what my eyes have seen.
Siemian was terrific in the shoulder pad-practice Saturday, not so good in the full padded practice Sunday, and decent on Monday. He hasn't completely hit his groove, yet, but for the most part, Trevor has been Trevor.
Siemian doesn't have Paxton Lynch's talent. But Lynch has struggled. He really struggled Saturday and Sunday, before showing improvement Monday.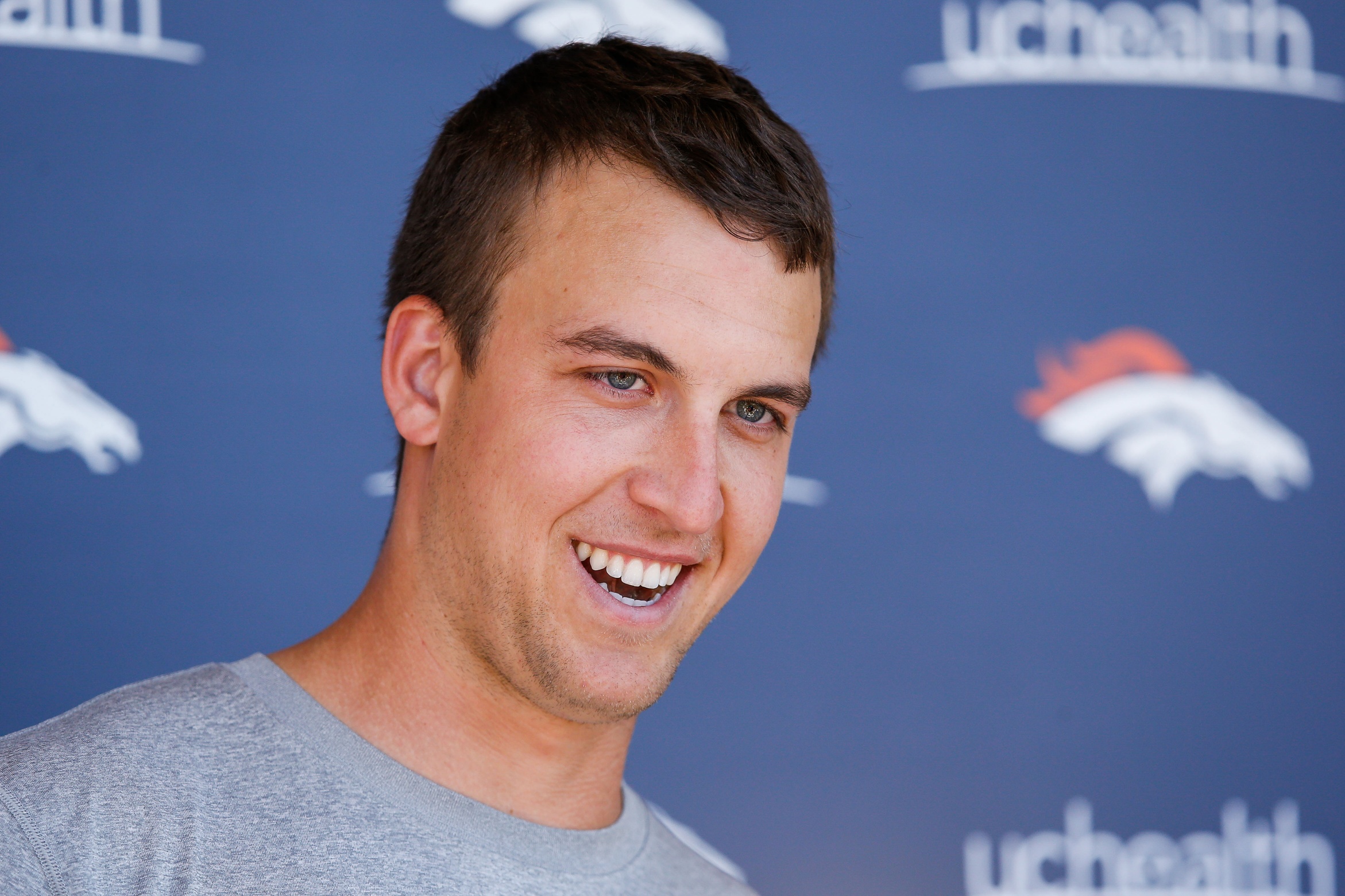 Lynch has demonstrated why he was a first-round draft pick. He has made some terrific plays with his arm and legs. Consistency, though, remains elusive.
Joseph said he primarily wants to see good decision-making from his quarterbacks and this is where Lynch needs more time to develop.
It doesn't mean he's eliminated. The Broncos will have a scrimmage Saturday and a preseason game next Thursday at Chicago.
But if Joseph called the quarterback competition today, it's my opinion Siemian has outplayed Lynch.