Furniture Row Racing's newest driver, Erik Jones, will drive for Joe Gibbs Racing (JGR) starting in 2018 in the No. 20 Monster Energy Nascar Cup Series Totyota Camry Joe Gibbs announced Tuesday, July 11.
"This is a really exciting time in my career for me to make the move back to Joe Gibbs Racing full time in the Cup Series and continue to have the success I've had with them over the last few years," Jones said.
The 21-year-old will replace Matt Kenseth, who currently pilots the No. 20 Toyota Camry for the organization.
Joe Gibbs, owner of Joe Gibbs Racing, stated that Kenseth has been both an asset on and off the track and they have a great deal of respect for him in the organization.
However, JGR is excited for their future with Jones.
"At the same time it's exciting to have Erik back to run fulltime with us starting next season," Gibbs said. "When a number of circumstances made it clear over the past few weeks that a second year for the 77 car was probably not viable at this time for Erik, we agreed that we wanted to keep him in the Toyota racing family and felt it was the right time to make this transition."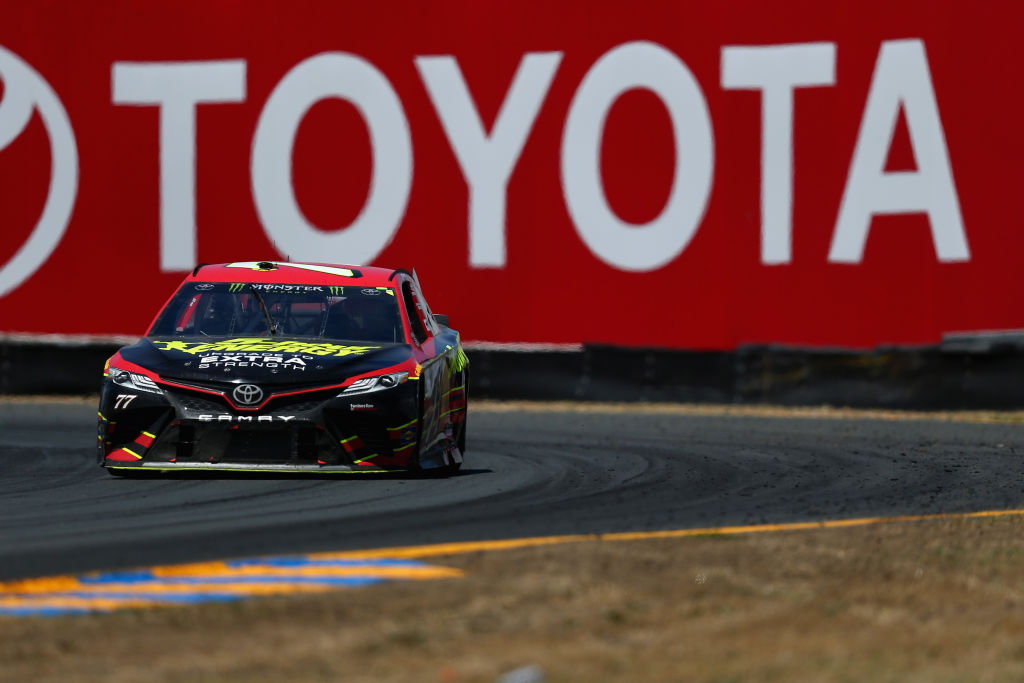 In his rookie year, Jones has one top-five finish and five top-10 finishes in 18 races of the Monster Energy NASCAR Cup Series with Furniture Row Racing. He has two wins, six top-five finishes and six top-10 finishes in the NASCAR Xfinity Series this year.
"He is an exciting driver that has already proven to have the ability to compete at the highest level of our sport," Gibbs said. He is also shown to be a great representative to our partners and we believe he is at the beginning of a long and successful career."
Furniture Row Racing's Owner, Barney Visser stated, "Furniture Row Racing's commitment to Jones and the No. 77 team remains the same for the remainder of the season. Our goal is for Jones to qualify for the playoffs, make a run for the championship and capture Rookie of the Year honors."
Regarding the end of the 2017 season Visser stated, "We are working on our team plans for 2018 but don't have anything concrete to report at this time except that Martin Truex Jr. will continue to drive the No. 78 Furniture Row Racing Toyota."
Jones is currently in the No. 14 position in the Monster Energy NASCAR Cup Series standings, while Furniture Row Racing teammate Truex Jr. sits in the No. 2 position.
"We've hit our stride the last few weeks with strong finishes," Jones said, "and while it's nice to have my plans for 2018 announces, I'm focused on continuing to improve and get this team a win before the season ends."
Next race takes place Sunday, July 16 at 1pm MT at the New Hampshire Motor Speedway.