There is a lot of new bling on the Colorado prep sports scene. On Saturday, the state cross-country finals were held at the Norris-Penrose Event Center in Colorado Springs.
One of the most anticipated races of the day did not disappoint. Fort Collins senior Lauren Gregory was going for her fourth straight 5A cross-country title, but was going to face some fierce competition from Grandview's Brie Oakley. Oakley, new to the cross-country scene last year, lost by only two seconds to Gregory in the 2015 XC state championships. Heading into this weekend, Oakley held the fastest time in the country.
On Saturday, Oakley solidified herself as the new queen of Colorado running. She finished in first place with a time of 17:07.83. Gregory was second in 18:32.72.
A list of the winners can be found below.
4A Boys:
1st place - Ethan Powell, Air Academy senior, 15:54.7
2nd place - Ian Meek, Montrose senior, 15:54.8
3rd place - Maximilliano Martinez, Widefield senior, 16:00.9
Team Champion - Palmer Ridge High School
4A Girls:
1st place - Maria Mettler, Air Academy senior, 18:31.5
2nd place - Elizabeth Constien, Battle Mountain junior, 18:59.7
3rd place - Naomi Harding, Battle Mountain sophomore, 18:59.8
Team Champion - Battle Mountain High School
3A Boys:
1st place - Tanner Norman, Classical Academy senior, 15:44.71
2nd place - Cole Sprout, Faith Christian freshman, 16:10.88
3rd place - David Fine, Elizabeth sophomore, 16:14.48
Team Champion - Alamosa High School
3A Girls:
1st place - Kayla Young, Denver North senior, 18:36.1
2nd place - Quinn McConnell, Peak to Peak sophomore, 18:47.1
3rd place - Anna Shults, Peak to Peak sophomore, 18:47.2
Team Champion - Peak to Peak High School
5A Boys:
1st place - Isaac Green, Monarch senior, 15:57.24
2nd place - Joshua Romine, Mountain Vista senior, 16:04.77
3rd place - Charlie Perry, Monarch junior, 16:06.26
Team Champion - Monarch High School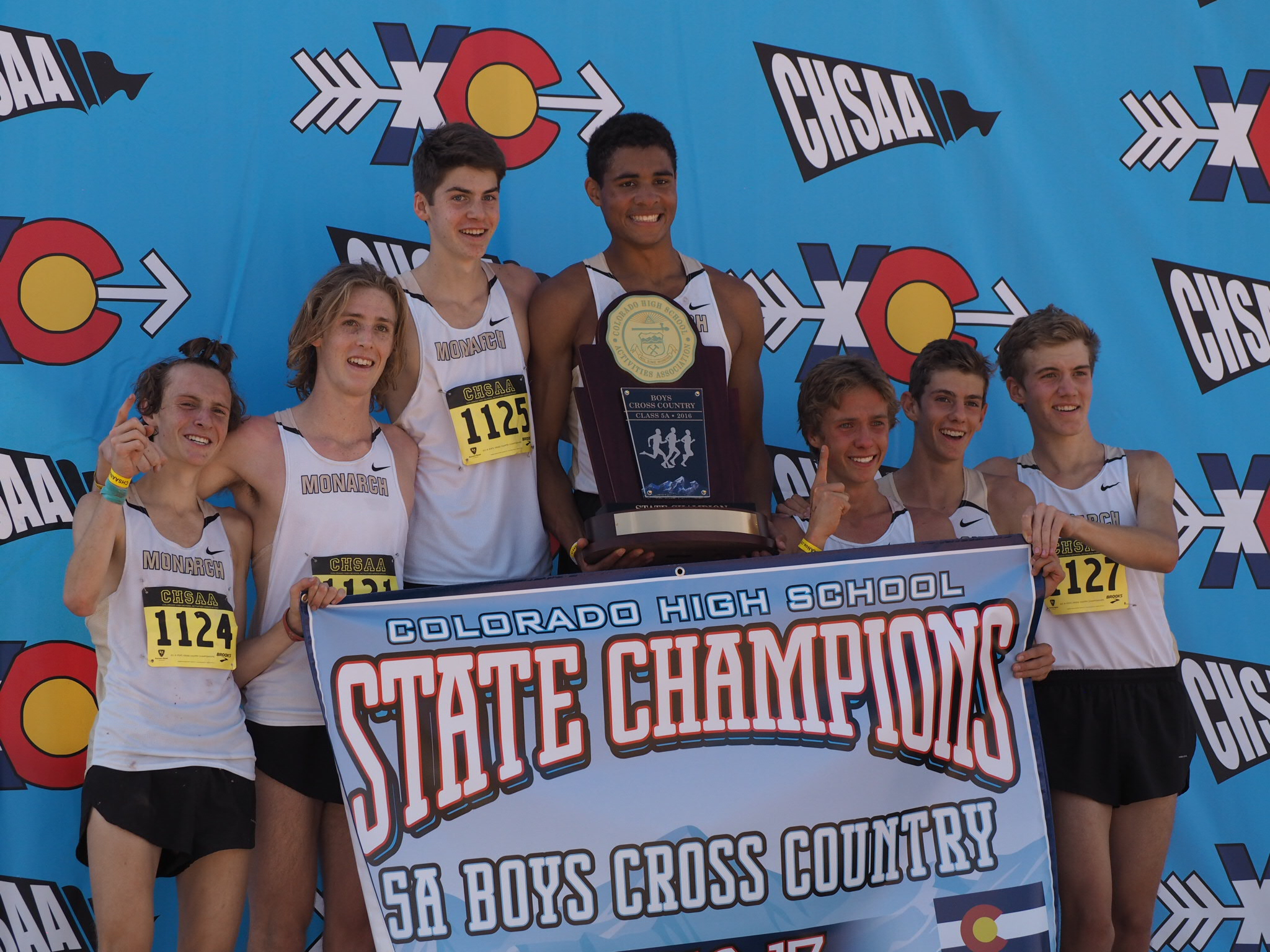 5A Girls:
1st place - Brie Oakley, Grandview senior, 17:07.83
2nd place - Lauren Gregory, Fort Collins senior, 18:32.72
3rd place - Ivy Gonzales, Broomfield junior, 18:55.93
Team Champion - Broomfield High School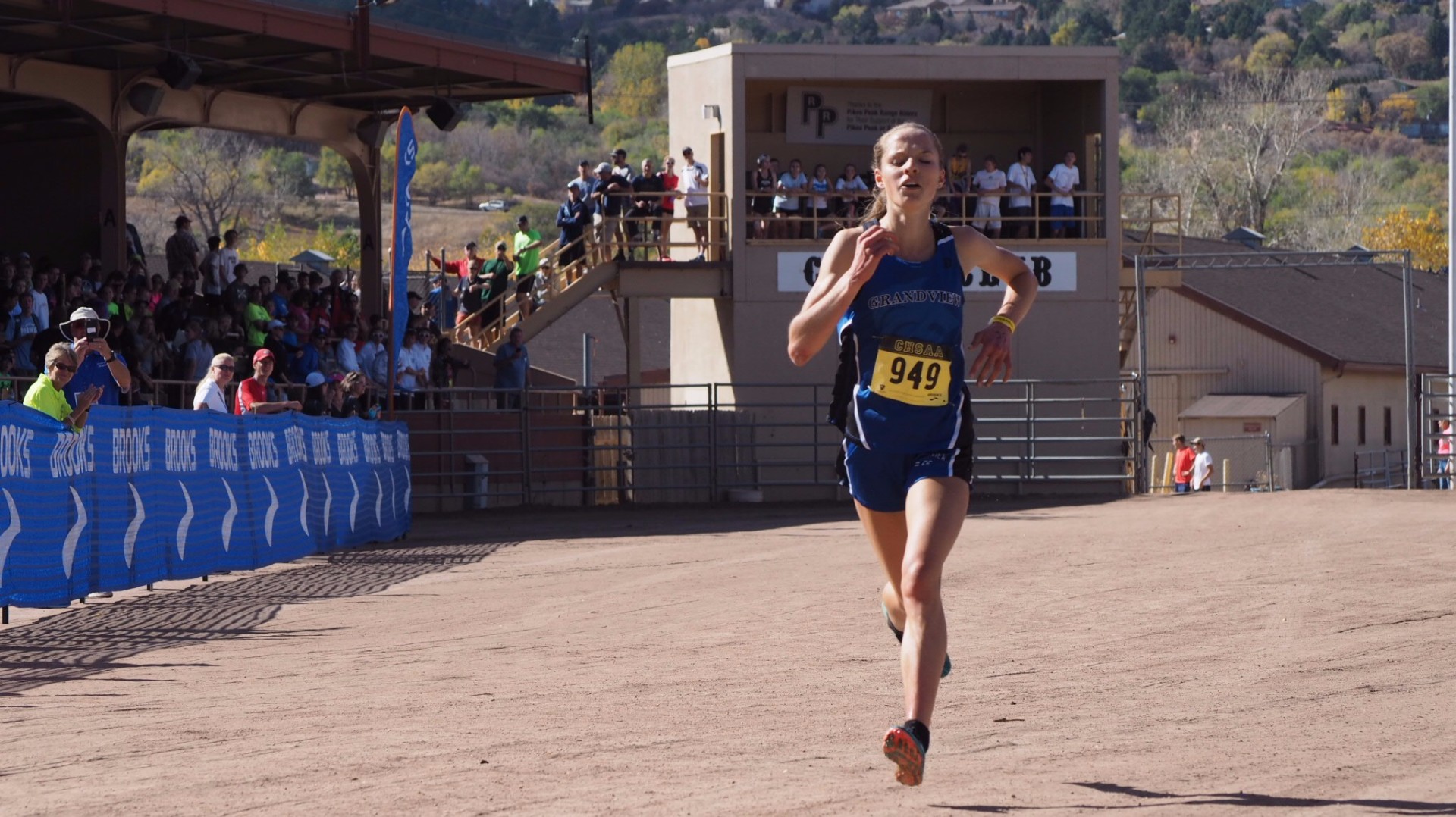 2A Boys:
1st place - Jerald Taylor, Custer County senior, 16:06.28
2nd place - Cody Danley, Rocky Ford junior, 16:38.56
3rd place - Patrick Scoggins, Rangley junior, 16:57.93
Team Champion - The Vanguard School
2A Girls:
1st place - Chloe Veilleux, South Routt sophomore, 19:47.20
2nd place - Annie Hughes, Buena Vista senior, 19:56.14
3rd place - Whitney White, Buena Vista senior, 20:07.25
Team Champion - Telluride High School
Be sure to tune in to the 9NEWS Prep Rally on Sunday morning for video and interviews from the 2016 State Cross-Country meet.
PHOTOS: 2016 State Cross Country