Her power is markedly eye-catching. Not in a brutish way, but a graceful, fluent manner. Erie's incoming freshman Izzy Hageman is an athlete, one capable of lifting barbells over her head.
The 14-year-old is both a cheerleader and a nationally competitive Olympic weightlifter who is not easily deterred from any challenge.
"The hardest part is people just not knowing your sport," Izzy said, "so it could come off as really, really easy, but it definitely isn't. It definitely takes a lot of work, and I think a lot of people don't understand the sport yet."
As Izzy will tell you, there's more to cheerleading than waving pom poms, stunting and tumbling. It's a powerful spot where the teen can put her full athleticism on display, and it's one that translated easily to a lifting platform. The two sports have become symbiotic in her world.
"I just think they complement each other in a lot of ways," head weightlifting coach and owner of CutThroat Crossfit Brian Bender said. "Being really strong for weightlifting makes her better at cheer, and having the body awareness from cheer makes my job easier as a coach to teach her where and when things are supposed to happen in the lifts."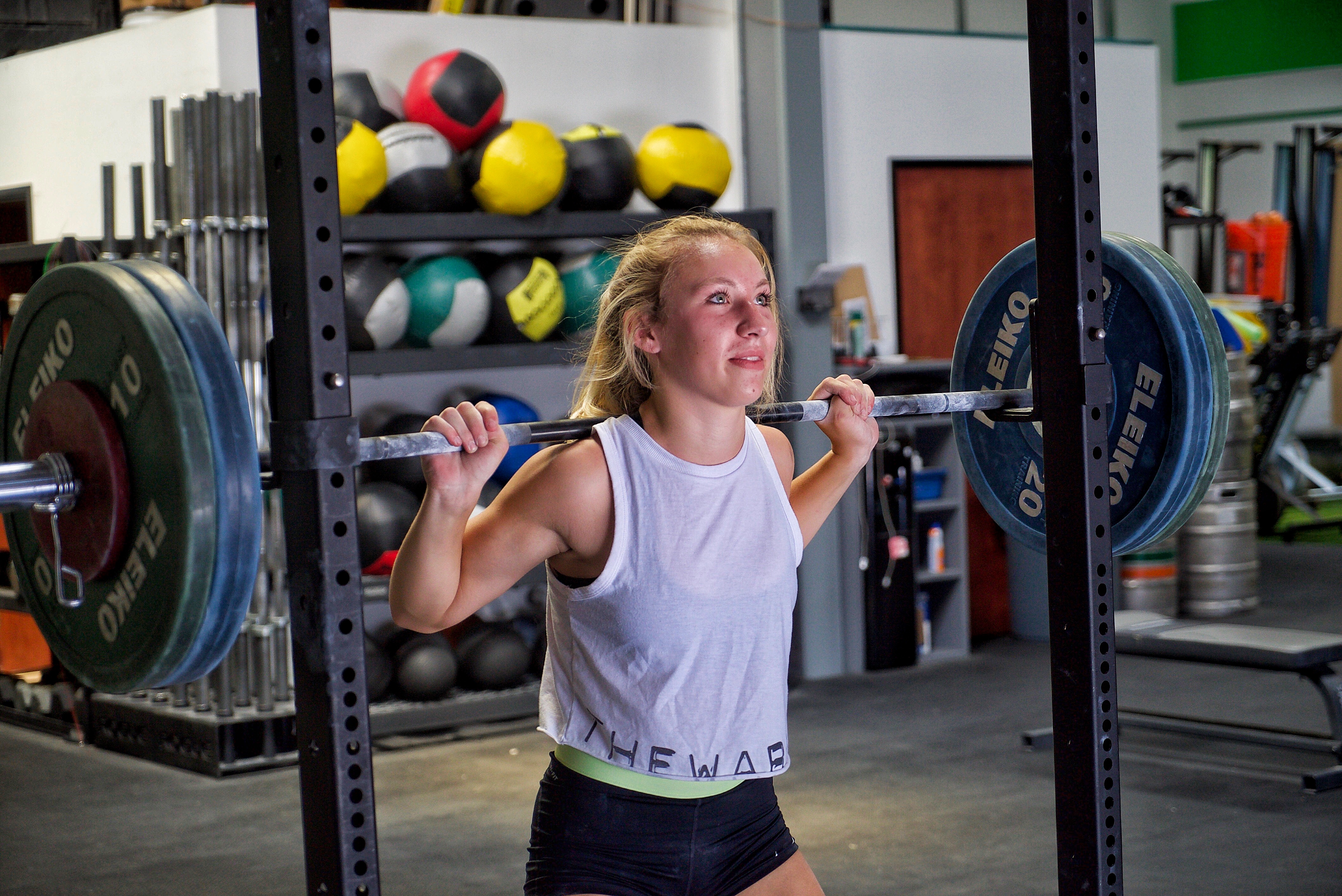 Izzy has been cheerleading since she was a child growing up in Colorado Springs, and while she's only been competing in weightlifting for a few years, she portrays a veteran presence when stepping on that stage as well.
"She's a girl who -- because of her cheer background -- thrives being on the stage, so she actually does better in a national meet than she does in training," Bender said.
Izzy is a three-time medalist at the USA Weightlifting National Youth Championships, most recently taking second place just weeks ago on June 24 in Atlanta, Georgia with a 134 pound snatch and a 178 pound clean and jerk. She placed second the previous two years as well.
"In that competitive stage, it definitely helps bring out what I can do," Izzy told 9NEWS. "I like pushing myself because I am very competitive, and I think that's why I stay in those competitive sports."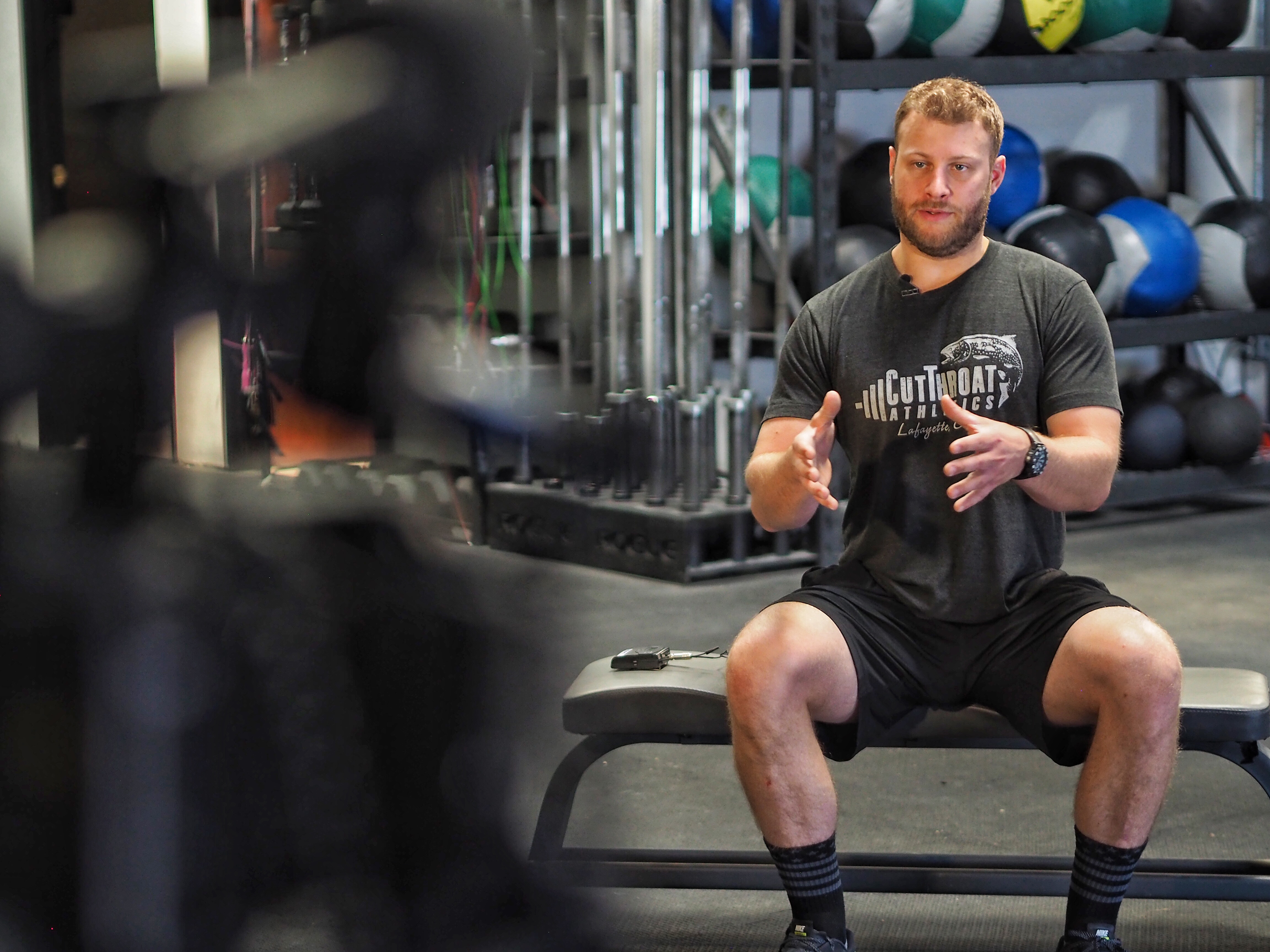 But her lifting coach isn't the only one who benefits from her athletic background.
"We throw things at Izzy that normal athletes can't handle, and she's like, 'Oh yeah, I got this. I can lift up one girl by myself, I can do this,' because she's so strong," Erie Head Cheerleading Coach Mallory Garrison said.
The 14-year-old athlete has seen great success thus far in her Olympic weightlifting and her young age has only allowed her to grow in the sport at a faster rate than most.
"Every lifter is going to have a lot of progress in the first year or two," Bender said, "but being a kid, you get even better than that because you're growing at the same time, and you just get stronger and stronger."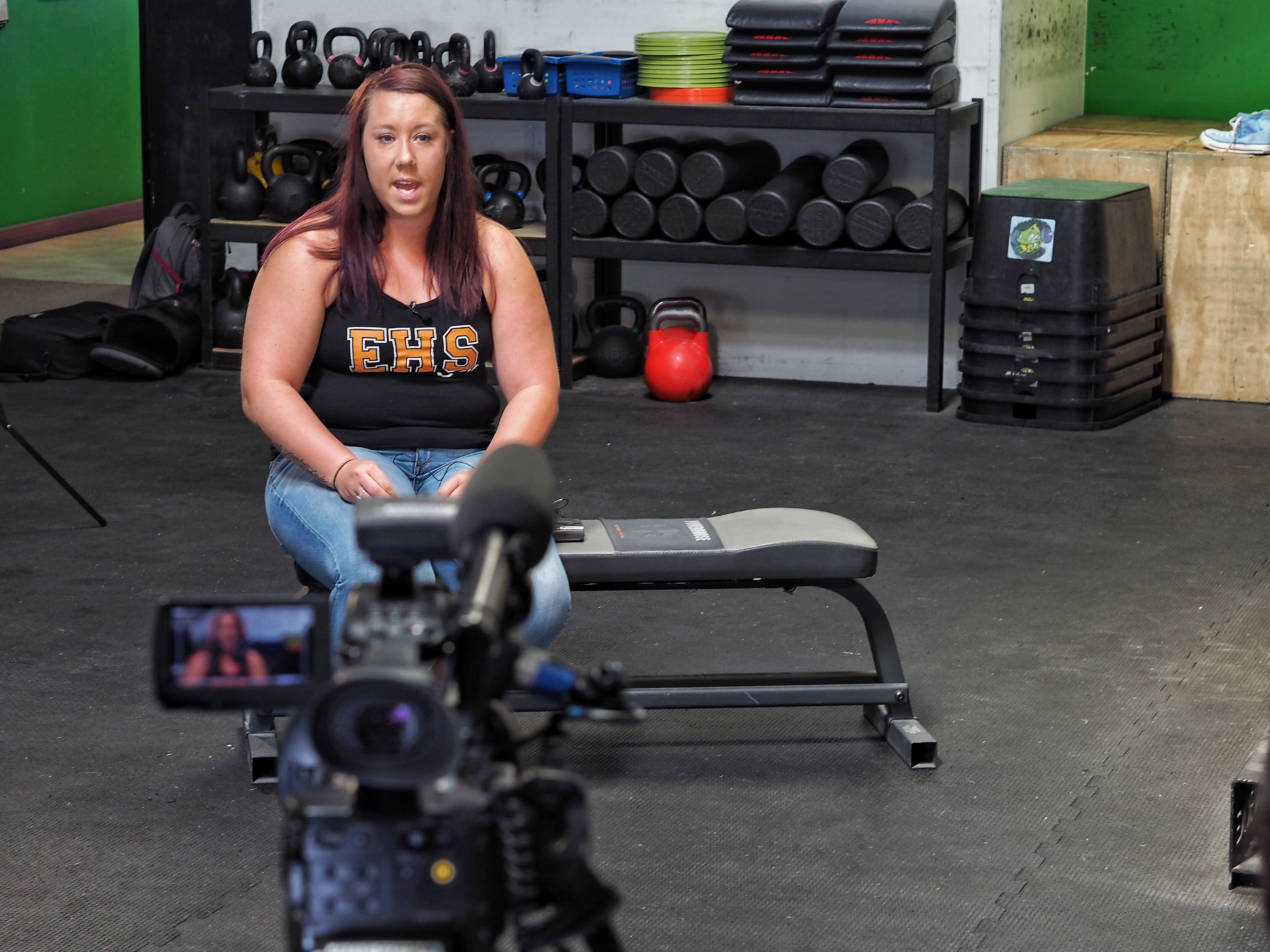 Her strength has also allowed her to reach new heights in her tumbling on the Erie cheer team.
"Izzy is an incredible athlete, not only physically, but mentally," coach Garrison said. "She's got a strong heart and dedication, so she's the kind of kid you just want to have on your team."
Her dedication and her competitive nature have taught her to excel in athletics and she's only progressing.
"[I'm] looking to try new things. I like pushing myself because I am very competitive, and I think that's why I stay in those competitive sports because I like the competition environment as well," she said.
The spirited teenager hopes her next big test will take her to an international stage for weightlifting. Until then, her focus is continuing to grow stronger.
PHOTOS: Erie cheerleader Izzy Hageman is powerful