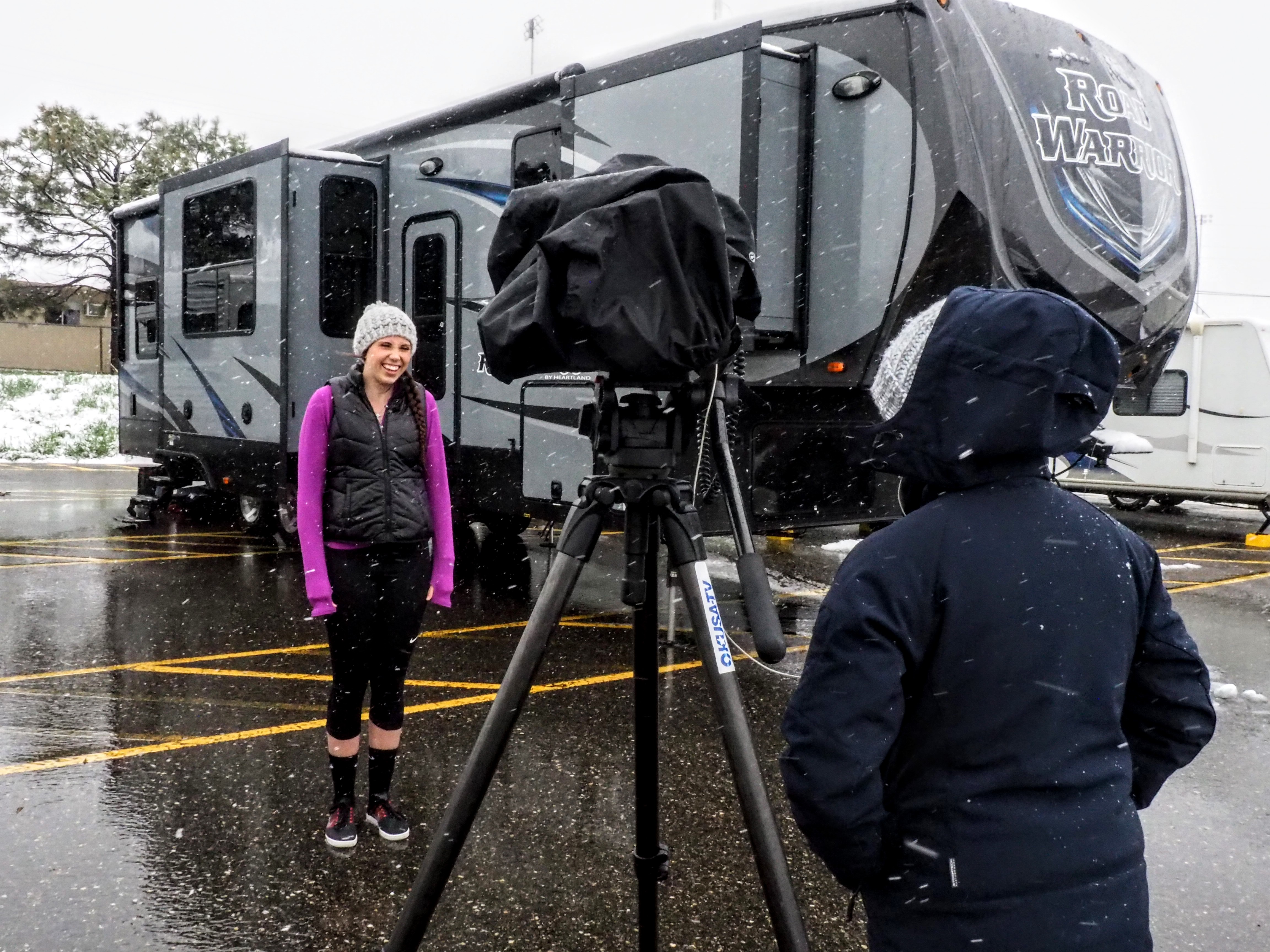 The 2017 Colorado State Track and Field Meet has yet to begin and Mother Nature is to blame.
In who knows how long, the state meet has been postponed and condensed into two days because of a flurry of snow the day it was suppose to commence at Jefferson County Stadium in Lakewood, Colo.
We get it, it's Colorado, but did it have to land on these few days?
"Welcome to Colorado!" Former Paonia Track & Field state champion Ashley VanVleet said. "It's snowy, it's rainy, you kinda just gotta take what you have and do what you can with it."
At the state meet, this weather is just unheard of, hence the delay.
"It's never been quite like this," Ashley's father, David VanVleet said, "Like this will be the first for snow down here at Jeffco."
Ashley's younger sister and David's daughter, Brianna, is a senior running for the Paonia Eagles. She holds the 2A state meet record in the long jump after last year's meet (18-09.50).
It has been a VanVleet family tradition to drive an RV to the front range and camp out for the event for the past 12 years; each of the four VanVleet kids competed in the track and field state championships. Until this year, they've all had sunny skies.
"We have meals for them and a smoothie bar and different things so they'd perform well and could get out of the heat," David said.
Typically, the RV also serves as a place for the runners and field athletes to cool off -- where else can you find air conditioning at the stadium? This year, it will provide a source of heat for the track team instead.
"This is totally crazy," David said, "We did not expect to come over here and freeze, versus come over and get a sun tan."
That may have been the setting for any other state track meet they've attended, but this year they were dealt with more than a dusting of snow, but rather a few days of bad weather.
The State Track & Field Meet is the largest state championship in Colorado, hosting more than 250 schools from five different classifications and up to 5,000 participants, according to the Colorado High School Activities Association.
A large portion of these student-athletes are also seniors and were scheduled to graduate this week, including Brianna VanVleet. But because the meet was pushed back to Sunday, those seniors will be recognized during a break in day two of the meet to commemorate their graduation.
This year's track and field state meet is one they'll most certainly remember.