Sure, we all figured just about everyone in Denver was talking about the Broncos today.
After the team lost their third straight game, falling to the Chiefs Monday night, many fans are calling for Siemian to be benched.
Especially when the team isn't winning, it's easy to sit back and be an armchair quarterback.
Well, how about a billboard quarterback?
The folks at Multiline Imports, who have an electronic sign just off I-25 at 58th Avenue, have some advice for John Elway.
Their electronic sign reads, "Elway, don't be SCARED to make a change."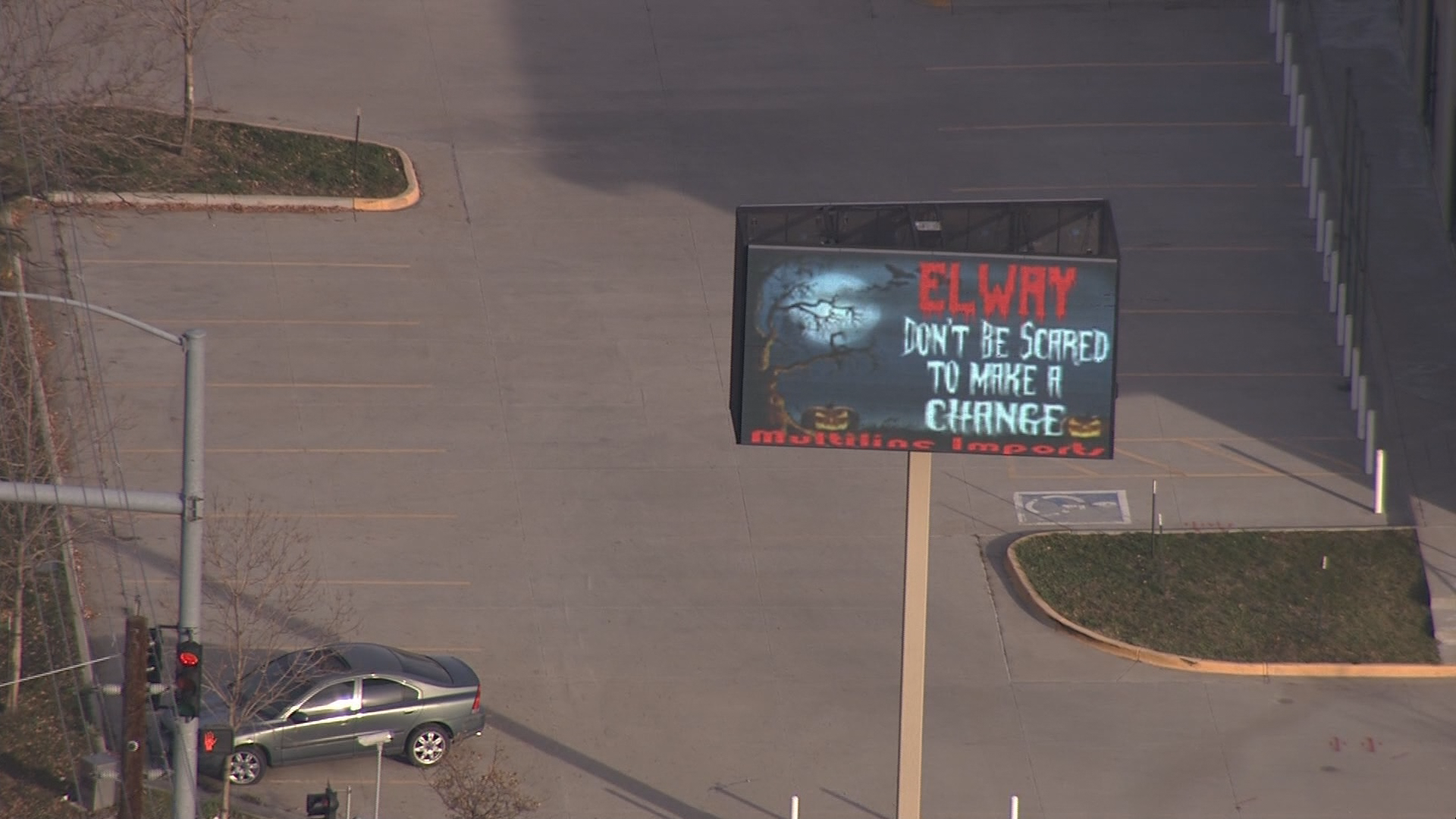 Could they be alluding to 9NEWS Broncos Insider Mike Klis' article, published on Halloween, that Vance Joseph may be considering a change at the quarterback position?
After all, Klis writes, all SIGNS are pointing to Osweiler replacing Siemian as the starting quarterback.... (see what we did there?)