ENGLEWOOD—If the Pro Football Hall of Fame were a popularity contest, there would be no reason for the contributor committee to gather Friday and submit one candidate for final ballot election.
Pat Bowlen would be the no-brainer choice. Rubber stamp. Skip the election and go immediately through Canton's doors.
The Talk of Fame Sports Network, which is produced by three Hall of Fame voters – Rick Gosselin, Clark Judge and Ron Borges – recently conducted a poll asking who should be the HOF contributor candidate for the class of 2018.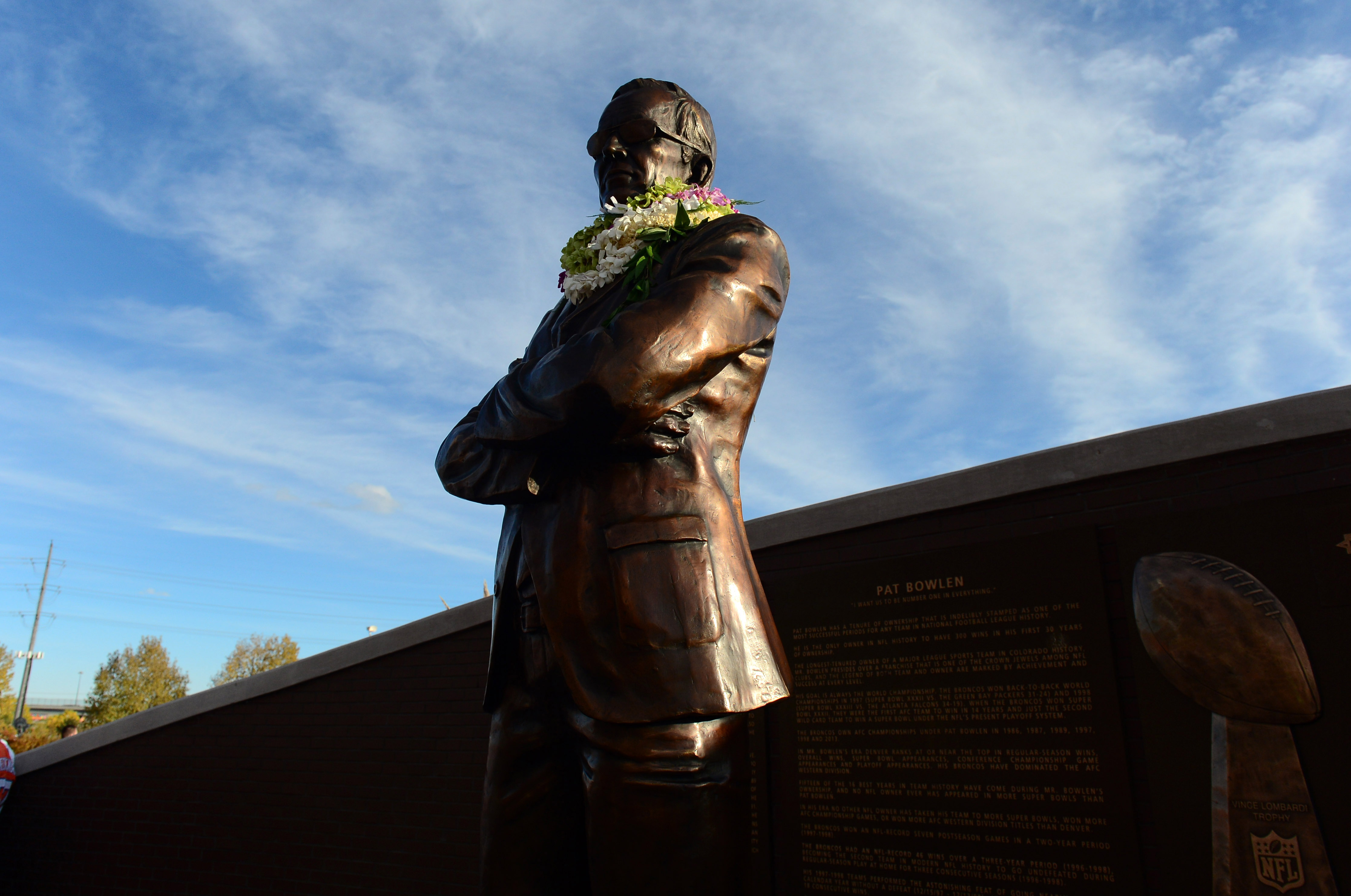 Here are the results of that poll:
Name ……………..………………….… Votes . PCT
Pat Bowlen, Broncos owner ……........… 476 …. 60
Bobby Beathard, Wash/SD GM ........… 154 …. 19
Robert Kraft, Patriots owner ……........... 57 …... 7
Gil Brandt, Cowboys scout …………........ 54 ….. 7
George Young, Giants GM …………...….. 23 ..... 7
Paul Tagliabue, commissioner ………....... 16 …. 2
Bucko Kilroy, Patriots scout ……………… 10 …. 7
If I'm reading this poll correctly, the HOF contributor committee doesn't have a vote. It has marching orders.
Get Bowlen in the Hall of Fame already.
The only way Bowlen doesn't get in this time – when he should have been the very first candidate submitted when the contributor and senior committees were reconfigured and expanded three years ago – is if the five-member voting subcommittee overthinks this.
Bowlen should have been in long ago – and it would be an outrage of lanterns and pitchfork proportions if he doesn't get in this time – for two reasons.
One: In his 33 years of ownership, Bowlen's Denver Broncos have more Super Bowl appearances (7) than losing seasons (5). Walk off. Mike drop. Right there, Hall of Famer.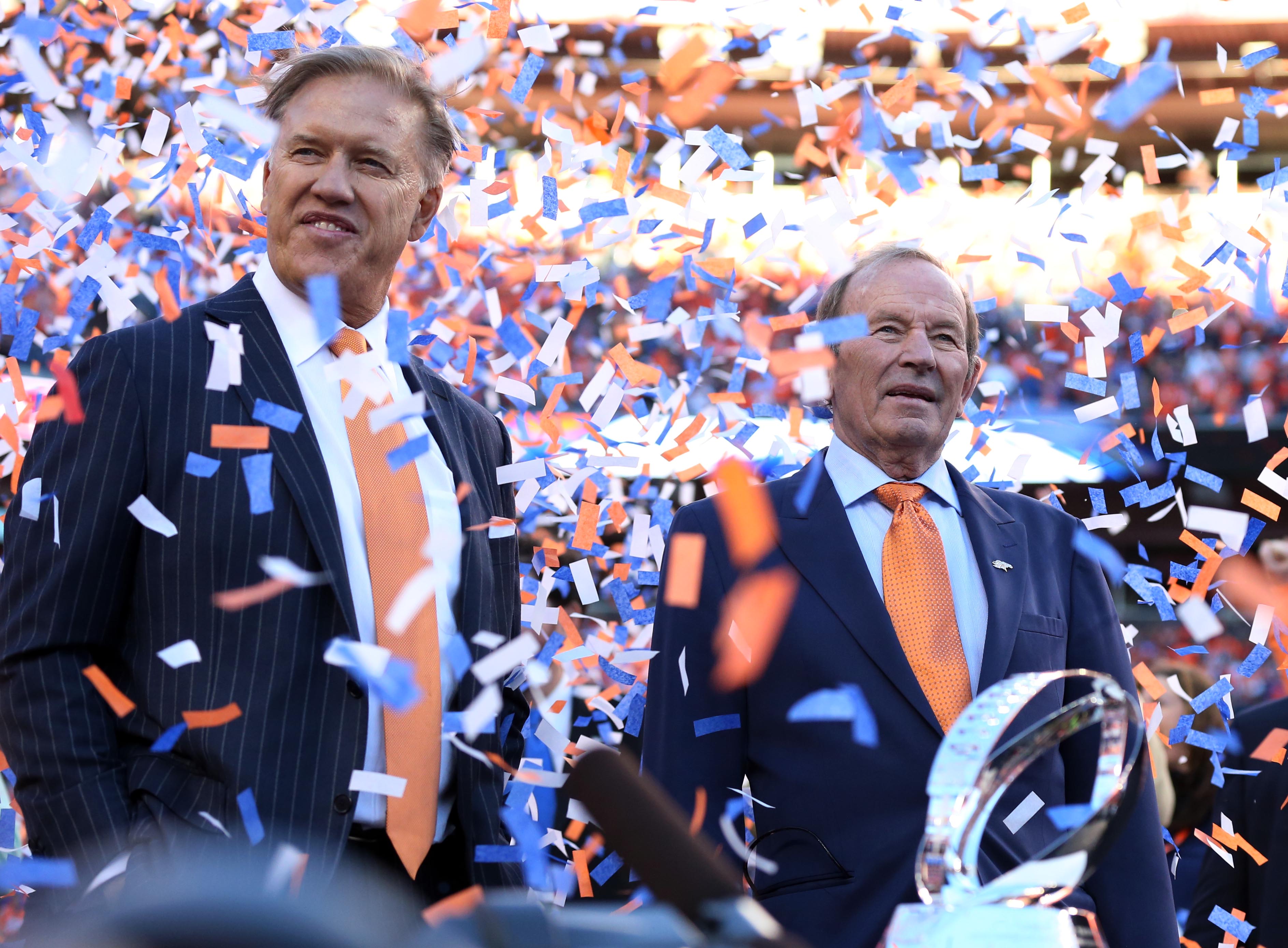 Two: Bowlen led – and I mean led – the changing of the ownership guard that pushed Art Modell's stodgy ways aside and brought in the Fox television network that began the NFL financial boom in the mid-1990s and our nation's top-rated show in NBC Sunday Night Football in the mid-2000s.
The NFL counted its revenues in millions when Bowlen became the Broncos' owner in 1984. The league hauled in $14 billion in 2016.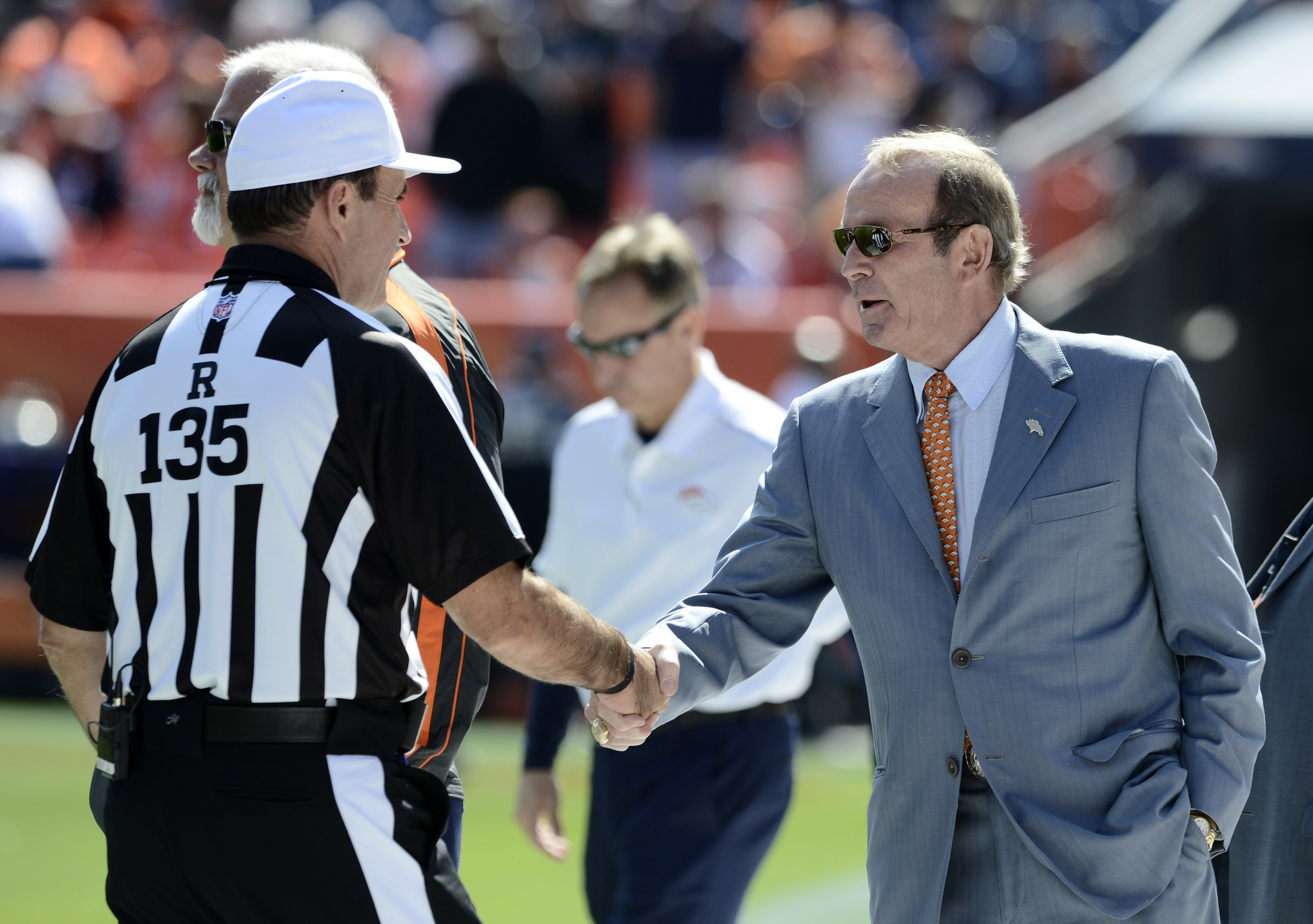 Bowlen was also at the forefront of the league's new stadium construction era. And anytime there was labor strife, which was every five years or so, Bowlen was commissioner Paul Tagliabue's go-to mediator with often strident players union boss Gene Upshaw.
Successful ownership and league contribution is a Hall of Famer times two. Let's emphasize Bowlen's league contribution as why the contributor's category was separated into its own identity in the first place.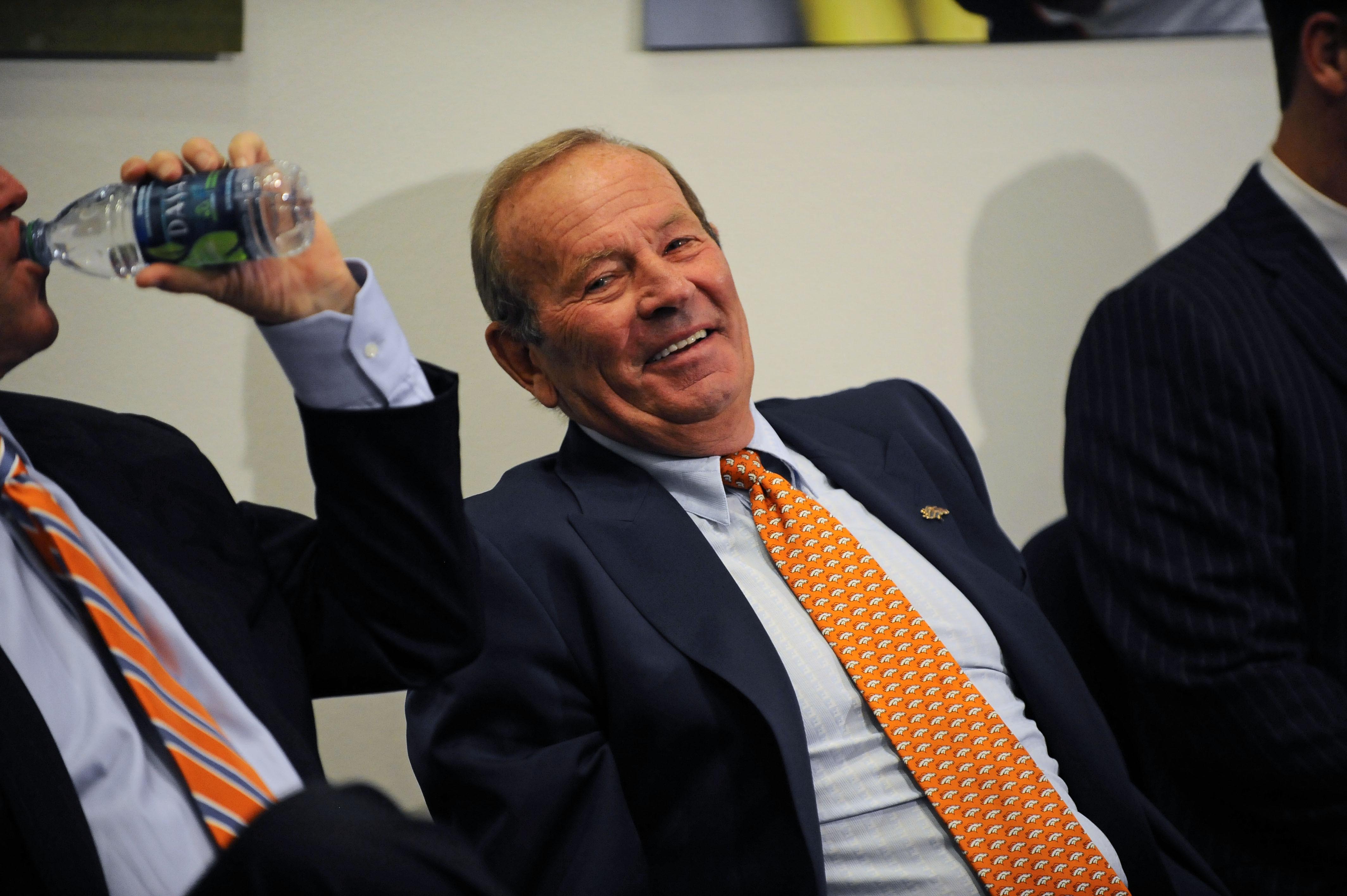 Let's compare Bowlen to the other candidates:
Bobby Beathard, general manager, Washington/Chargers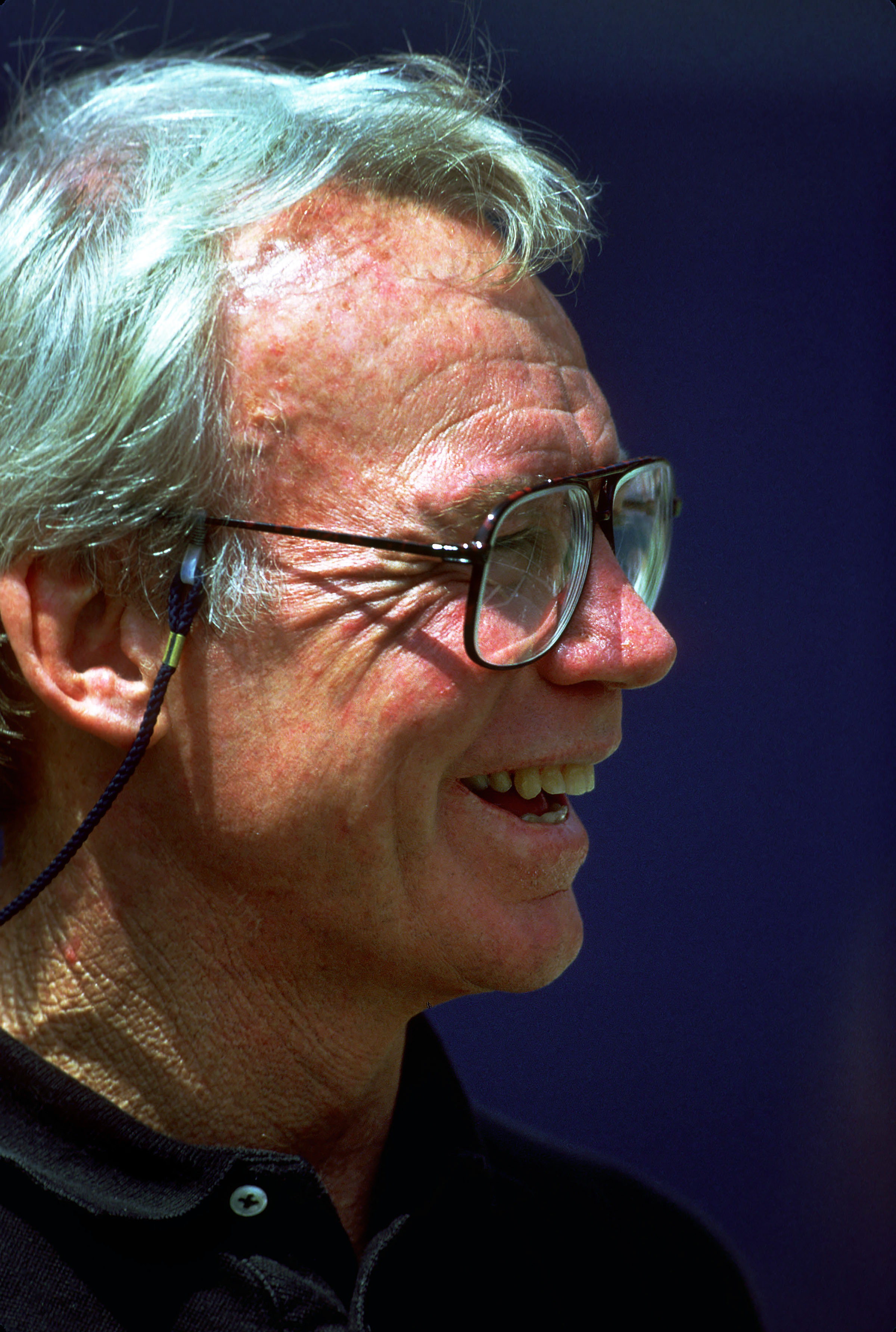 Haven't San Diego fans suffered enough?
Yes, Beathard was the architect of Washington's two Super Bowl champions. But he also had a Hall of Fame head coach for those two championships in Joe Gibbs.
Bowlen's Broncos went to seven Super Bowls, winning three, with four different head coaches, none of whom are in the Hall of Fame.
Since when is two Super Bowl titles better than Bowlen's three? Beathard's teams made four Super Bowl appearances. Since when is four better than Bowlen's seven?
Beathard's teams made the playoffs just 8 times in his 22 seasons as general manager. Bowlen's Broncos made it 18 times in 33 seasons.
In Beathard's final five seasons with the Chargers, their combined record of 26-54 was the worst in the NFL. It's about body of work. Bowlen's Broncos never came close to enduring such a prolonged stretch of ineptitude.
Beathard's final season: The Chargers went 1-15.
Beathard simply hasn't done enough. He might not get the final 80 percent vote required from the full voting membership to get elected. After the contributor committee submitted failed candidate Paul Tagliabue last year, it needs to regain trust from the big group this year by presenting a can't miss candidate.
Oh, one more thing about Beathard: He drafted Ryan Leaf.
Robert Kraft, owner, New England Patriots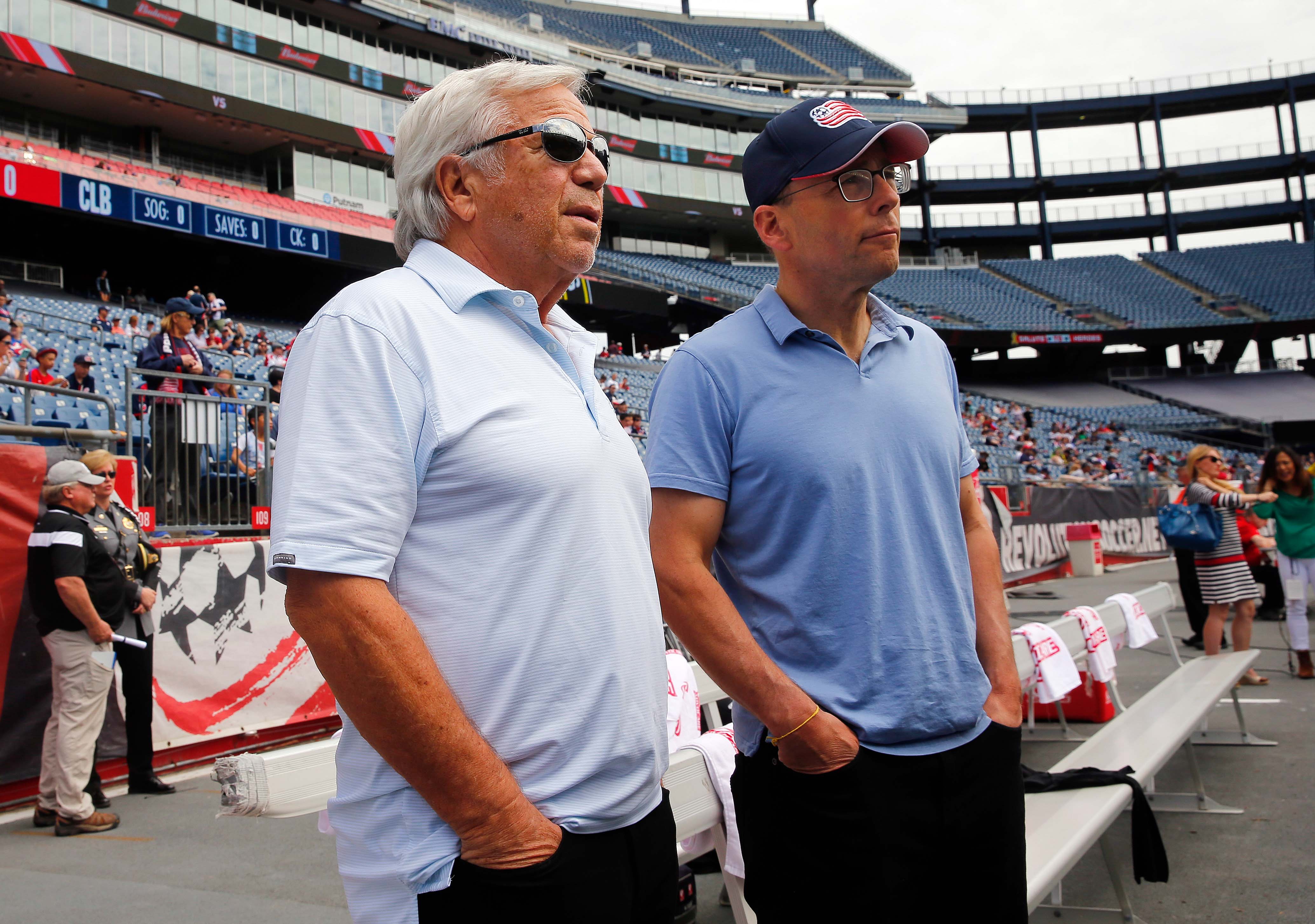 I'd give 95 percent of his success in his 23 years of ownership to three people: Bill Parcells, Bill Belichick and Tom Brady. Parcells is in the Hall of Fame. Belichick and Brady will be first-ballot inductees.
Bowlen's teams won with less.
And while Kraft has been an influential owner in recent years, he hasn't ushered in change the way Bowlen did in the late-1980s to mid-1990s when the NFL ballooned from rivaling Major League Baseball and the NBA as the country's most popular sport to soaring off into own its galaxy of hot fervor.
I do give 5 percent credit to Kraft for having the wisdom of knowing the Parcells-Belichick tandem was beyond NFL reproach (with the exception of the occasional spy and deflation scandal).
Kraft will be a Hall of Fame owner someday but he is far too active to be elected now. And certainly he should fall in line behind Bowlen.
Gil Brandt, scout, Cowboys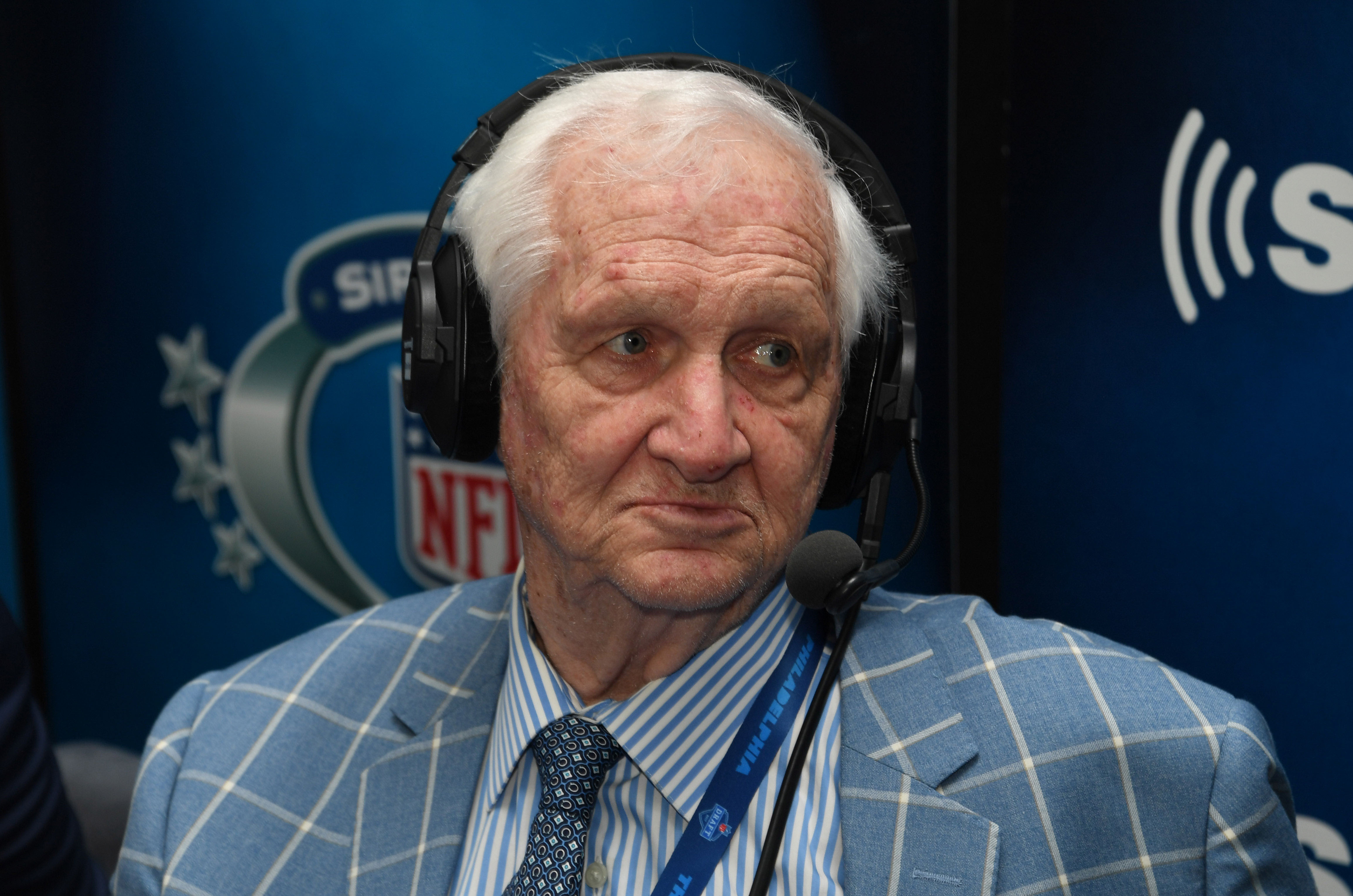 I do think Brandt deserves a place in the Pro Football Hall of Fame because he was a pioneer in executing the computerized scouting system that every team uses today. He is my second choice on this list.
He helped build the Cowboys from an 0-11-1 expansion team in 1960 to America's Team. He helped create the NFL Scouting Combine.
But by any measure, Bowlen's success as Broncos' owner exceeds Brandt's run as scout. As for league contribution, it seems to me money, stadiums and labor peace exceeds the combine.
George Young, New York Giants general manager
He had seven losing seasons in his 23 years as the Giants' general manager. Did we mention Bowlen's Broncos have had five losing seasons in 33 years?
Young's Giants won two Super Bowls – each time with a Hall of Fame coach in Parcells. Those were the Giants' only two Super Bowl appearances.
Did we mention Bowlen's Broncos made seven Super Bowl appearances with four head coaches, none of them Hall of Famers?
Young was an influential chairman on the NFL's competition committee. But so was Jeff Fisher.
Paul Tagliabue, commissioner
This is the candidate who exemplifies the importance of full body of work. Tagliabue's many contributions – ushering in free agency and the salary cap that propagated parity, league expansion, TV and revenue growth, increased minority hirings at positions of authority – were offset by his perceived insensitive response to the concussion issue.
He was a contributor candidate last year but failed to receive 80 percent of the final vote for election because of his unfortunate support of NFL medical examiner Dr. Elliott Pellman, who was dismissive of football's relationship with concussions.
The concussion issue is too hot for Tagliabue to get elected any time soon.
Bucko Kilroy, scout, Patriots
I like Kilroy as a Hall of Fame candidate for the same reason I believe Tom Jackson should have a bronze bust in Canton.
They are hybrid candidates who started off as terrific NFL players before having a successful second chapter with the league. Kilroy was a Philadelphia Eagles offensive lineman who made the NFL all-1940s decade team. Jackson was a 14-year star linebacker for the Denver Broncos in the 1970s and 1980s.
Kilroy was an NFL scout from 1960 until his death in 2007, most notably for his 35 years with the Patriots.
Jackson was the face of NFL pregame and postgame shows for 29 years. But Kilroy and Jackson need their own category. I'd submit they belong in the senior player category more than as a contributor.
***********
There are nine members on the contributor committee, five who vote. The group will gather Friday to select one contributor candidate who will be brought to the full, 48-member, Pro Football Hall of Fame voting committee on Super Bowl eve, in this case, Feb. 3, 2018 in Minneapolis.
At that point, the contributor candidate will be considered by himself with either a "yes'' or "no" vote. If the contributor candidate receives 39 of the 48 votes, he will be part of the Pro Football Hall of Fame class of 2018.
There are many reasons why Pat Bowlen was the overwhelming winner of the contributor poll that was created by three distinguished Hall of Fame voters. Here's one more to consider:
The Broncos are one of 19 NFL teams with at least 450 overall wins. Yet, they have just five Hall of Famers. The other 18 teams with at least 450 overall wins average nearly 16 Hall of Famers.
This isn't an East Coast bias. It's a Bias against the Broncos. Bowlen is one of the two greatest figures in Broncos history. John Elway is already in. On Friday, the other guy should take a big step towards Canton.