Despite back-to-back cart rides, Derek Wolfe and Jared Crick are on schedule to become the Broncos' starting defensive ends in the season opener September 11 against the Los Angeles Chargers.
Wolfe was carted off from practice Saturday with what turned out to be a severely sprained right ankle. Crick was carted off from practice Tuesday with severe back spasms. An MRI revealed a disc issue was the cause of those spasms, multiple sources told 9NEWS.
While their absence moves the practice and preseason reps down the depth chart, Wolfe and Crick are expected to sufficiently recover from their injuries by the time it counts.
"Standing here now, yes, they should be ready for the opener,'' head coach Vance Joseph said Tuesday following the team's practice at UCHealth Training Center. "That's the plan. That's why we're going so slow with these guys. I can push Wolfey back out there next week and push Crick out, probably by Friday. It makes no sense. Our goal for those guys is to rehab, get them as healthy as possible, and week 1 be at full strength.''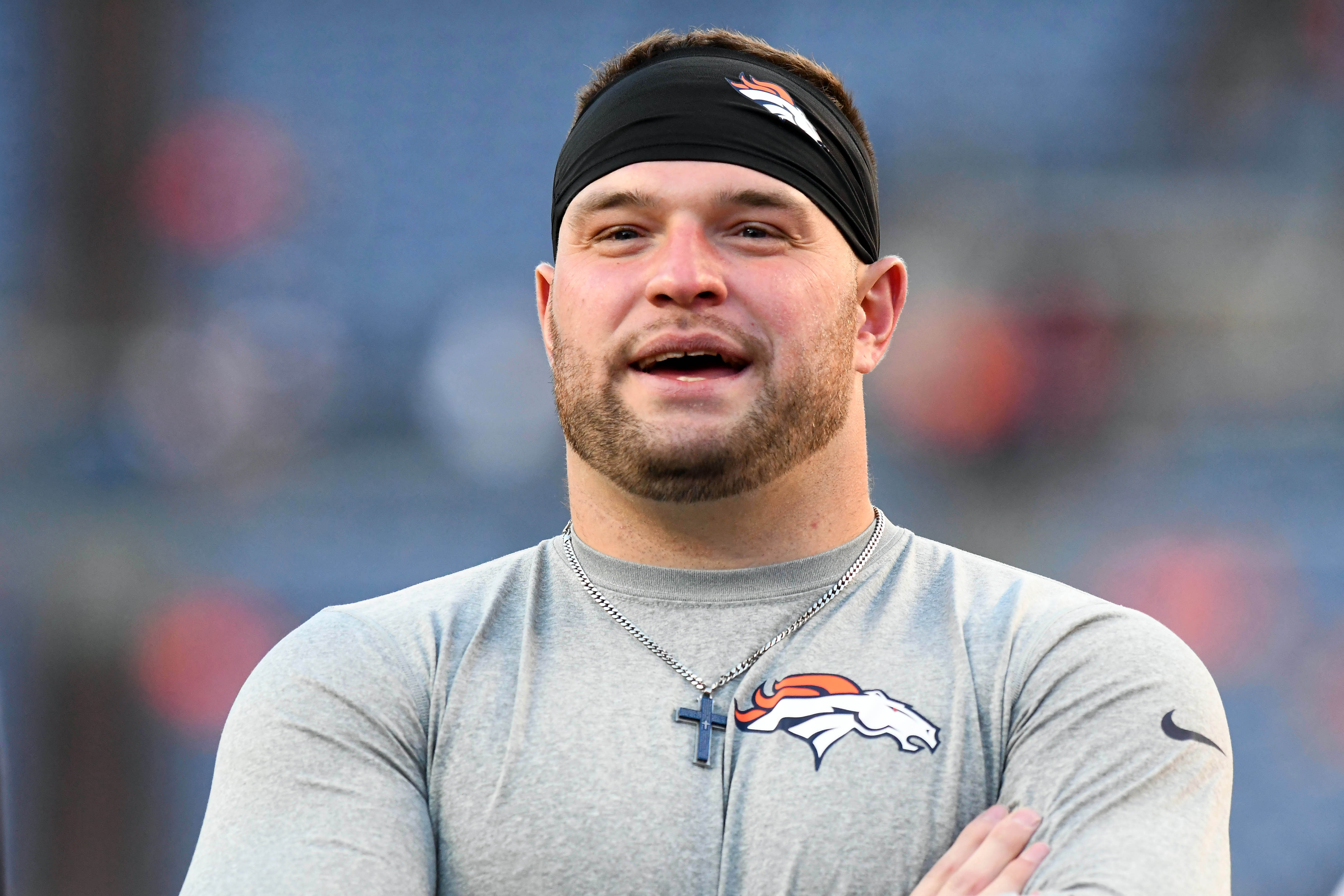 Jamaal schedule
Joseph said running back Jamaal Charles and center Matt Paradis would practice Wednesday and Thursday against the San Francisco 49ers at their Santa Clara, Calif. facility but neither would play in the preseason game Saturday night at Levi's Stadium.
Both Charles and Paradis will play in preseason game No. 3 against Green Bay on Aug. 26 at to-be-one-of-these-days-renamed Sports Authority Field at Mile High. Paradis underwent offseason surgeries on both hips but has been involved in full contact practice plays.
Charles has had two knee surgeries in two years and has been practicing, although without getting mixed in contact.
"He is ready to go, guys,'' Joseph said of Charles. "It's me. He wants to go. He wanted to go last week. But that plan has been Green Bay. ''
Picking the starting QB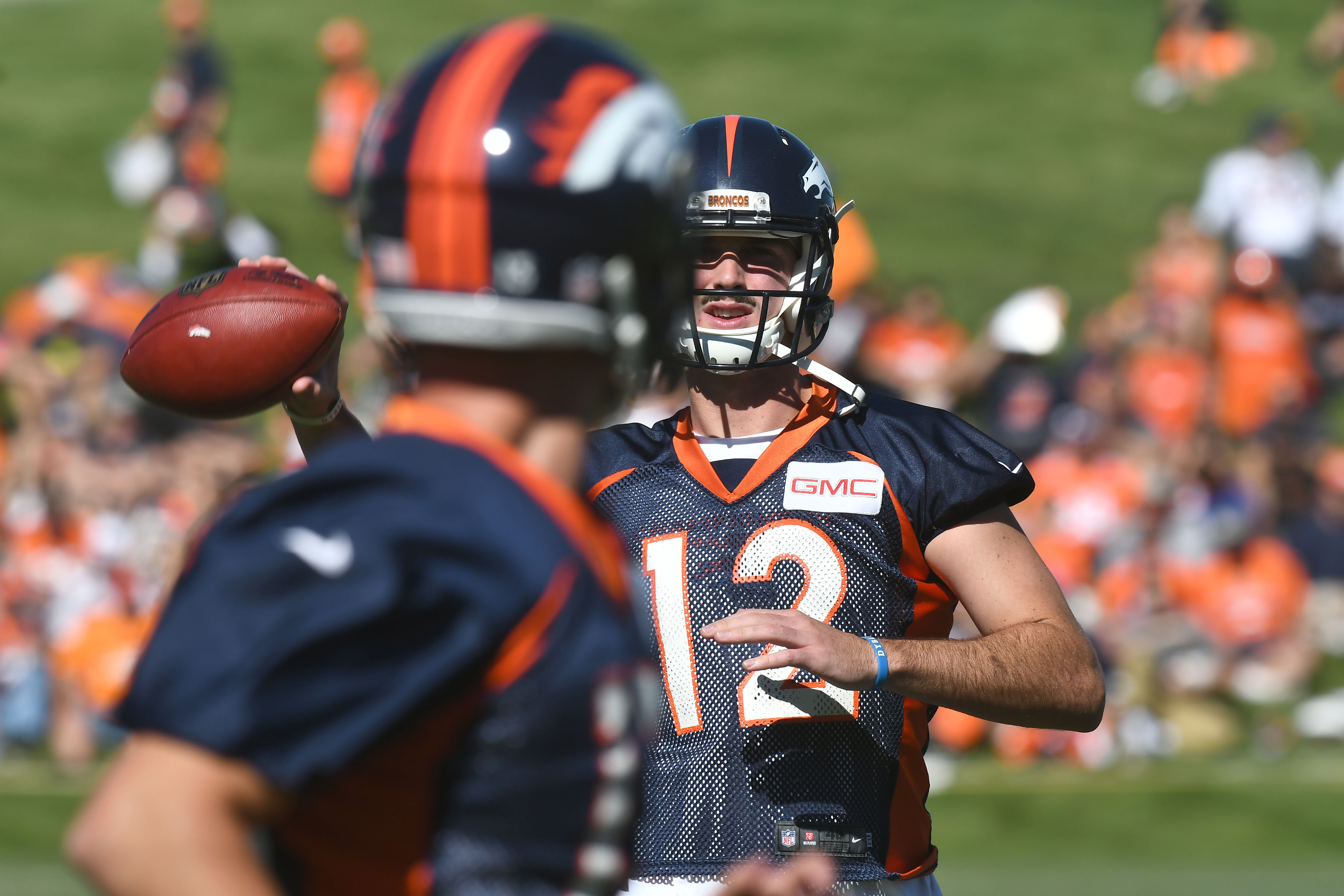 I tried city of Denver, to get this Trevor Siemian-Paxton Lynch competition over with. I asked Joseph if he would pick his starting quarterback by Monday – two days after the 49ers game and the beginning of preseason game 3 week that otherwise serves as a final dress rehearsal for the regular-season's opening act.
"Monday? I don't know,'' Joseph said. "I'm not there, yet. Paxton's starting Saturday and after the game we'll sit down and watch it and figure out our plans from there. I'm not stressed about it, about it being Monday.''
Bronco Bits
Receiver Cody Latimer was held out of practice Tuesday with a sore knee, and rookie outside linebacker DeMarcus Walker missed the workout with a sore hip flexor. Both will make the trip to San Francisco with hopes of playing Saturday. …
The Broncos finished up their on-field walk close to noon Tuesday. They were fly out Tuesday afternoon to the Bay Area and get a night's rest in before practicing Wednesday against the 49ers.