Before carrying on with the 2017 season, it was necessary for the Broncos mailbag to clean out an abundance of letters carrying comments, inquiries and complaints regarding general manager John Elway's decision to waive preseason rookie star Kyle Sloter and sign beleaguered veteran Brock Osweiler to become the Broncos' backup quarterback, at least until Paxton Lynch gets healthy.
I will let all the letter writers have their piece, and then answer:
I am shocked, disappointed, saddened and stunned that John Elway would bring back Brock (I do not wish him any bad luck) to a great organization built on team concept.
I have watched Brock since his beginning stint in Denver who had more than ample time to study and develop under one of the greatest (Peyton Manning) and he never got it.
It appears John does not understand that the mental ability is just as important as the physical ability. They have a great QB in Trevor and if they would give him just a little help on the front line (which still has a long way to go) they would be fine.
It is also evident that Paxton has a similar problem thinking one can rely on physical ability. As you know, the game has changed and the great ones like Rodgers, Brees, Manning, Wilson and Brady have the mental ability to make correct decisions.
I hope I am 100 percent wrong and have to eat my words but the spots on a leopard do not change of wash off.
--"Woody Miller'', Bonita Springs, Fla. via Parker, Co.
P.S.— The Broncos would be wise to hire you as an advisor because you get it. Whether it is give Von the money or what doesn't work. I am not blowing smoke. You cut to the chase.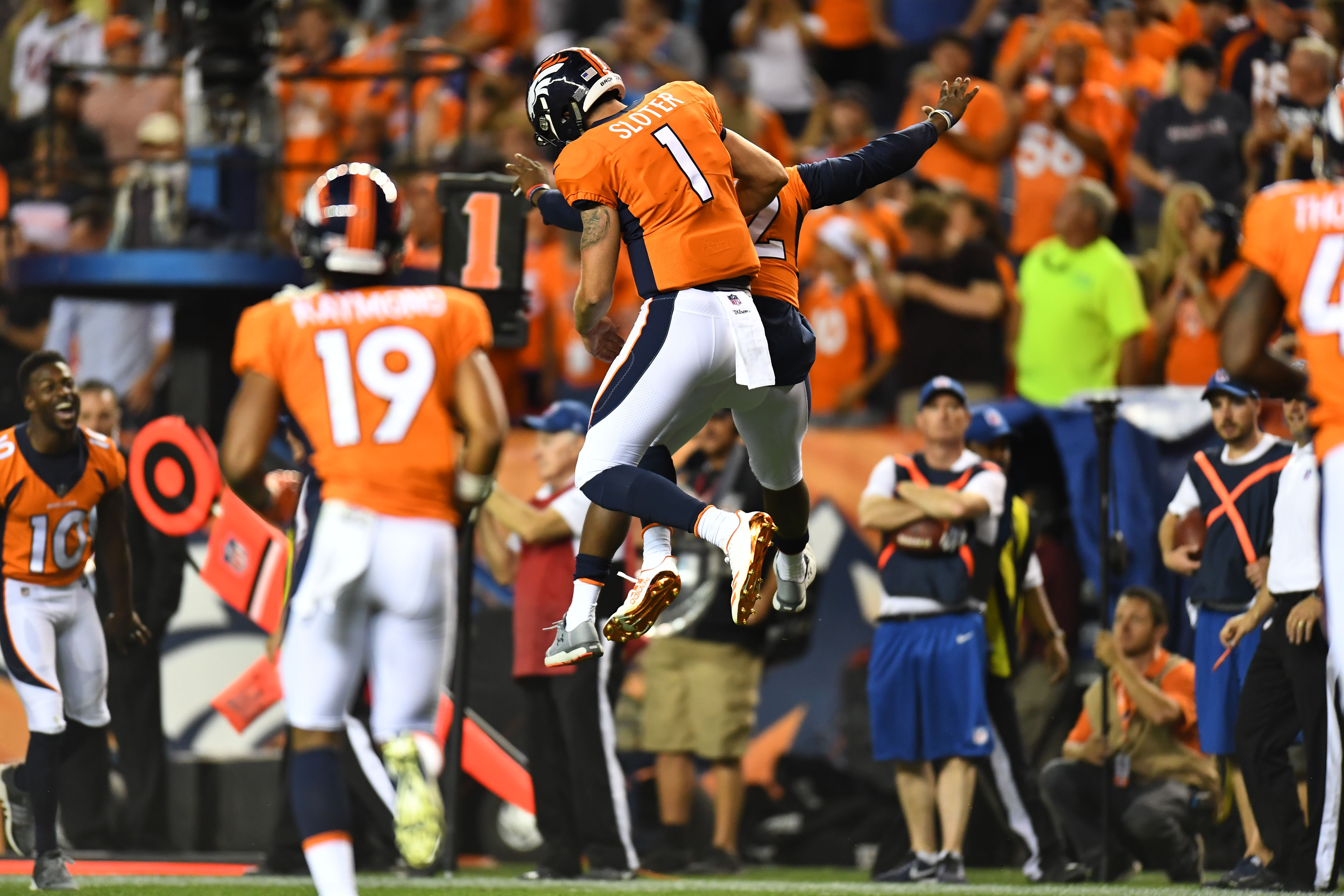 **********
Hello- Please explain to me why SLOTER was cut. He played awesome! And don't like Brock.
--Mary Kinney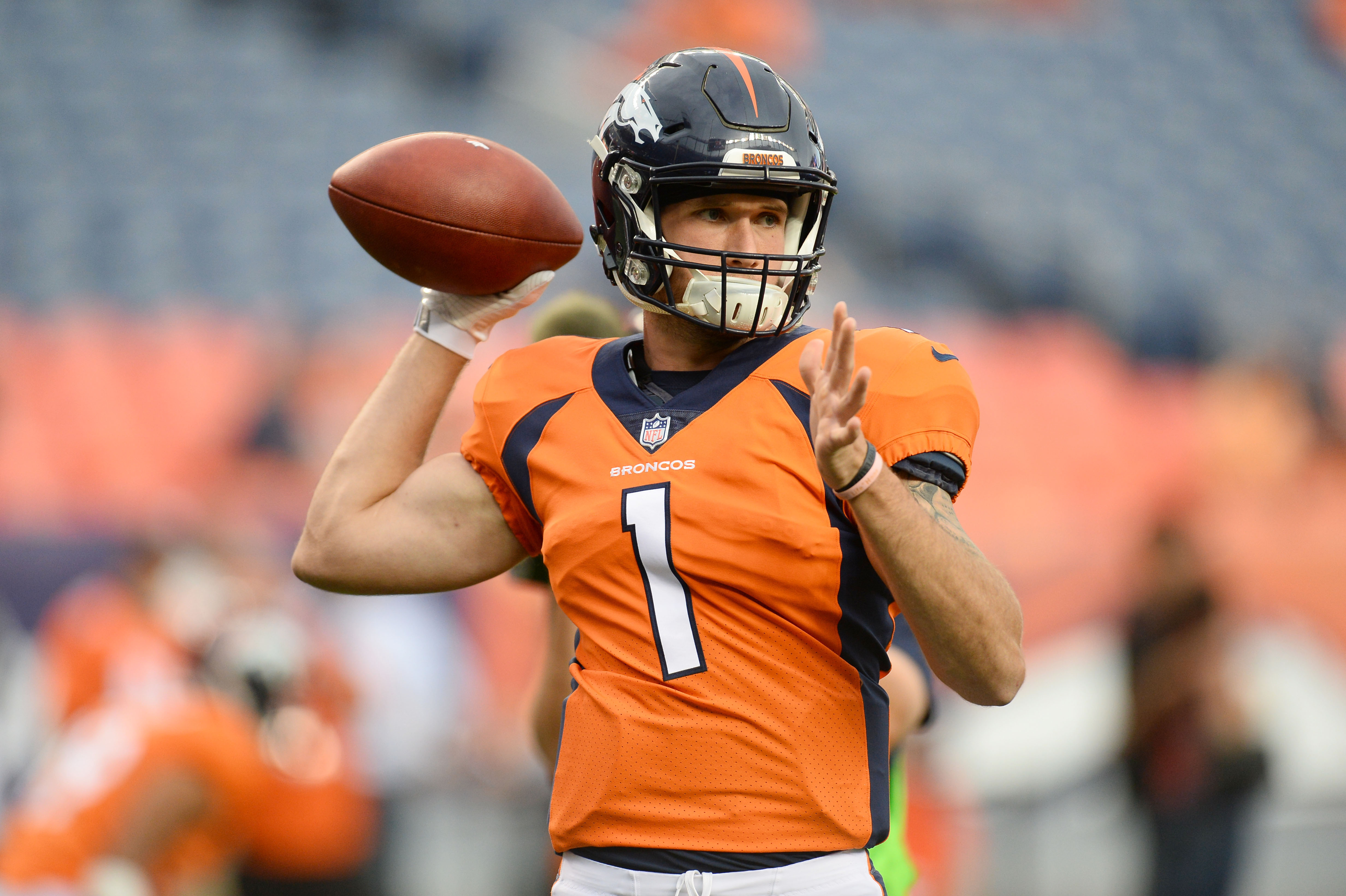 **********
Hello Mr. Klis. I am sure that you have received many an e-mail from fans about the events regarding the different players who did/did not make the 53-man roster. The big story being the quarterback "drama".
Getting to the point, I am in a state of complete confusion about the organization's decision to cut Kyle Sloter, keep Paxton Lynch, and pursue Brock Osweiler. I am not an expert in the sport, nor do I have an inside knowledge of how an NFL team works off the field and in the executive offices. What I do have is common sense, and common sense tells me that what is going on as far as the decision-making goes for who will be the quarterbacks for the team this season makes no sense at all.
Kyle Sloter outperformed Paxton Lynch in most, if not all the pre-season games, working particularly hard in the last one.
The fans like him, his teammates like him. It is a shame Paxton got injured, but in a key position as QB, it can happen and can be avoided when the QB knows the in's and out's of his role on the O-line.
In regards to the organization's pursuit of Brock Osweiler … Osweiler, a veteran QB? Are you serious? Also, remember he walked out on the Broncos because HE didn't get what HE wanted. So now, Paxton is hurt, and the Broncos got little results back on their first-round pick and now, so they won't have "egg on their face", bring in "veteran QB Brock" who has shown no solid playing since he left the Broncos.
Thanks for listening, and Go Broncos!
--Kenneth Roman, Las Vegas, NV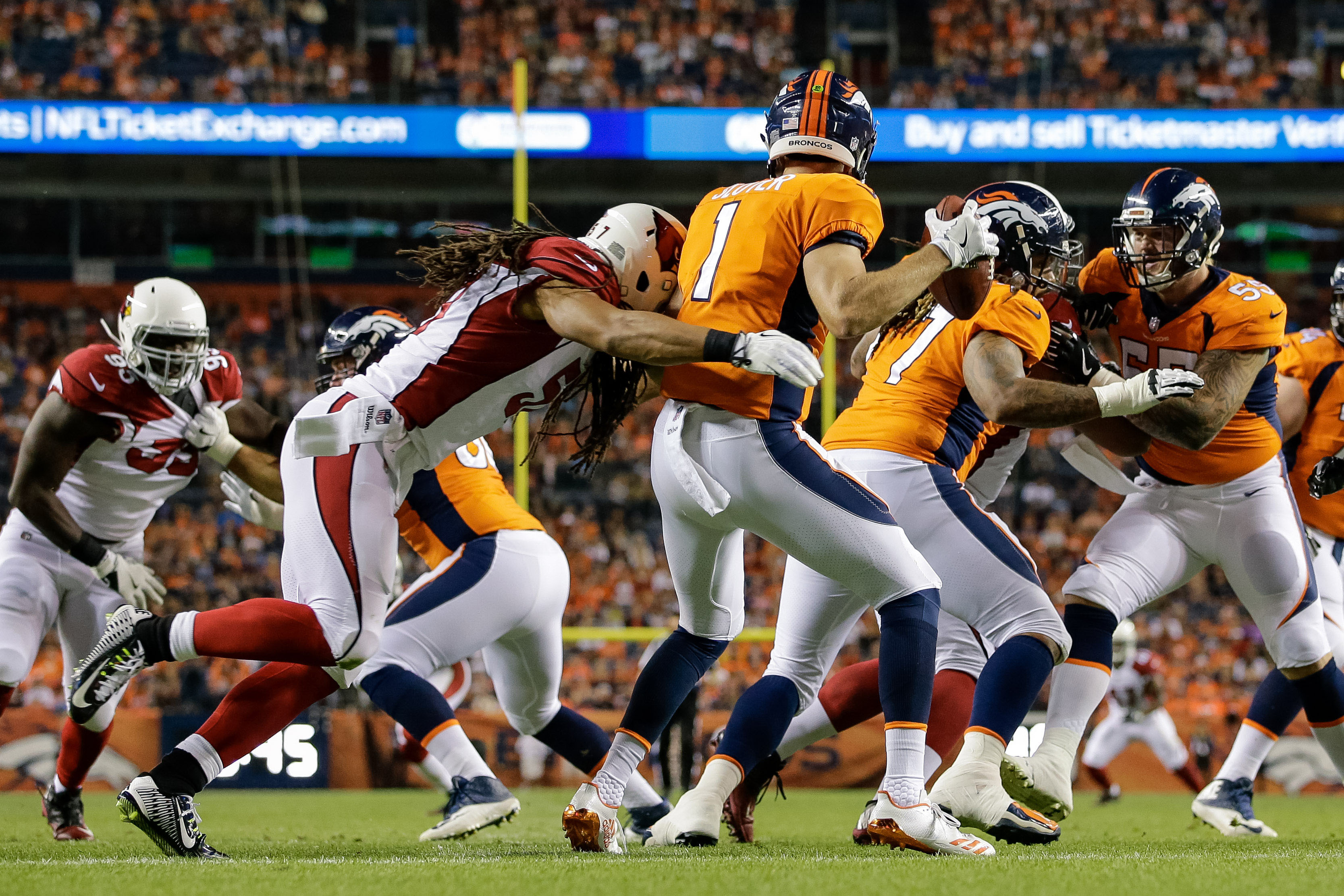 **********
I think Brock is going to create a huge distraction. Players are not going to want to play with him because of the way he left the Broncos.
Thanks, you do a great job on 9news.
--John Figal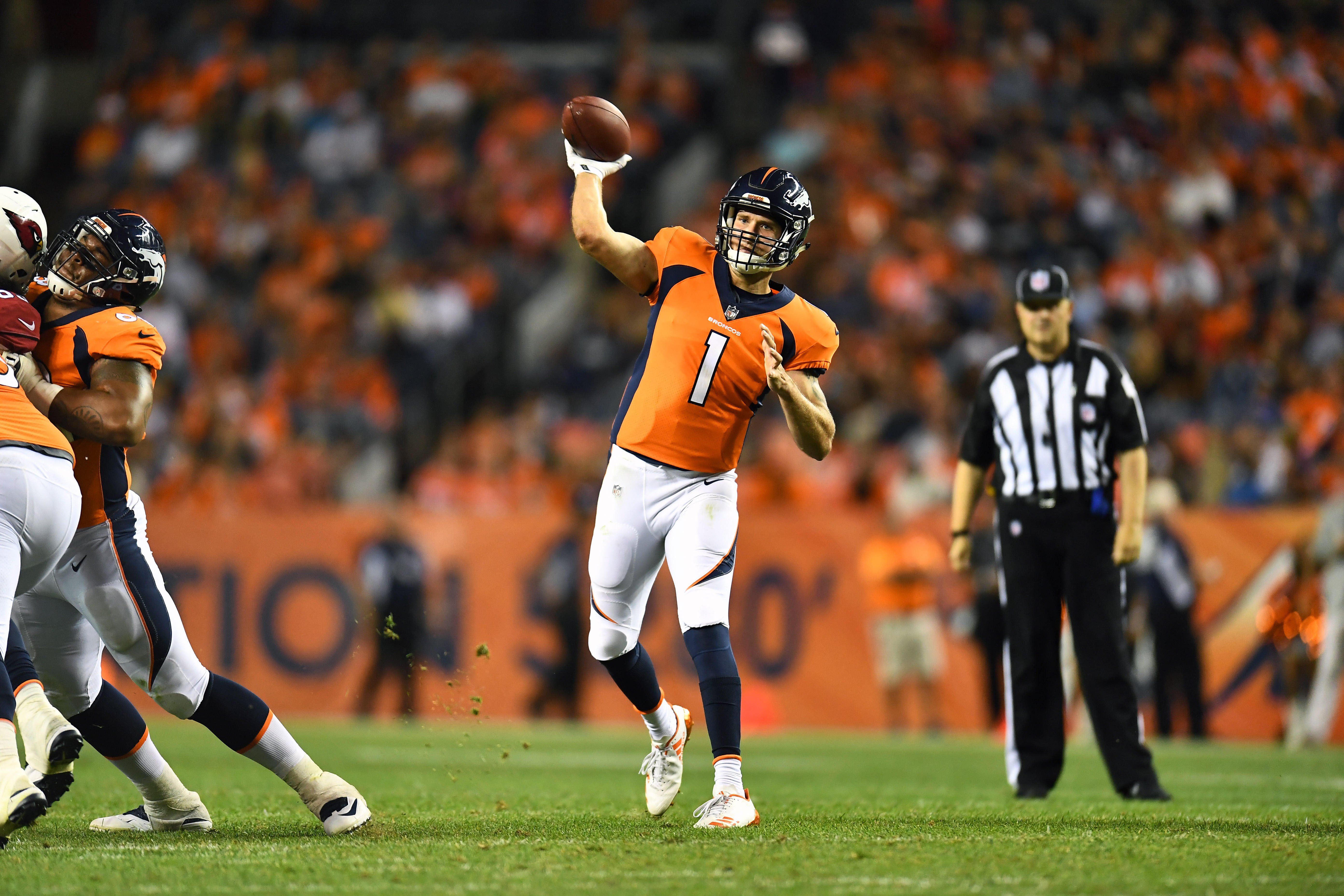 **********
Not sure why they would bring back someone who couldn't wait to leave here? My main question is what happens when Lynch does return?
--Stanley Martinez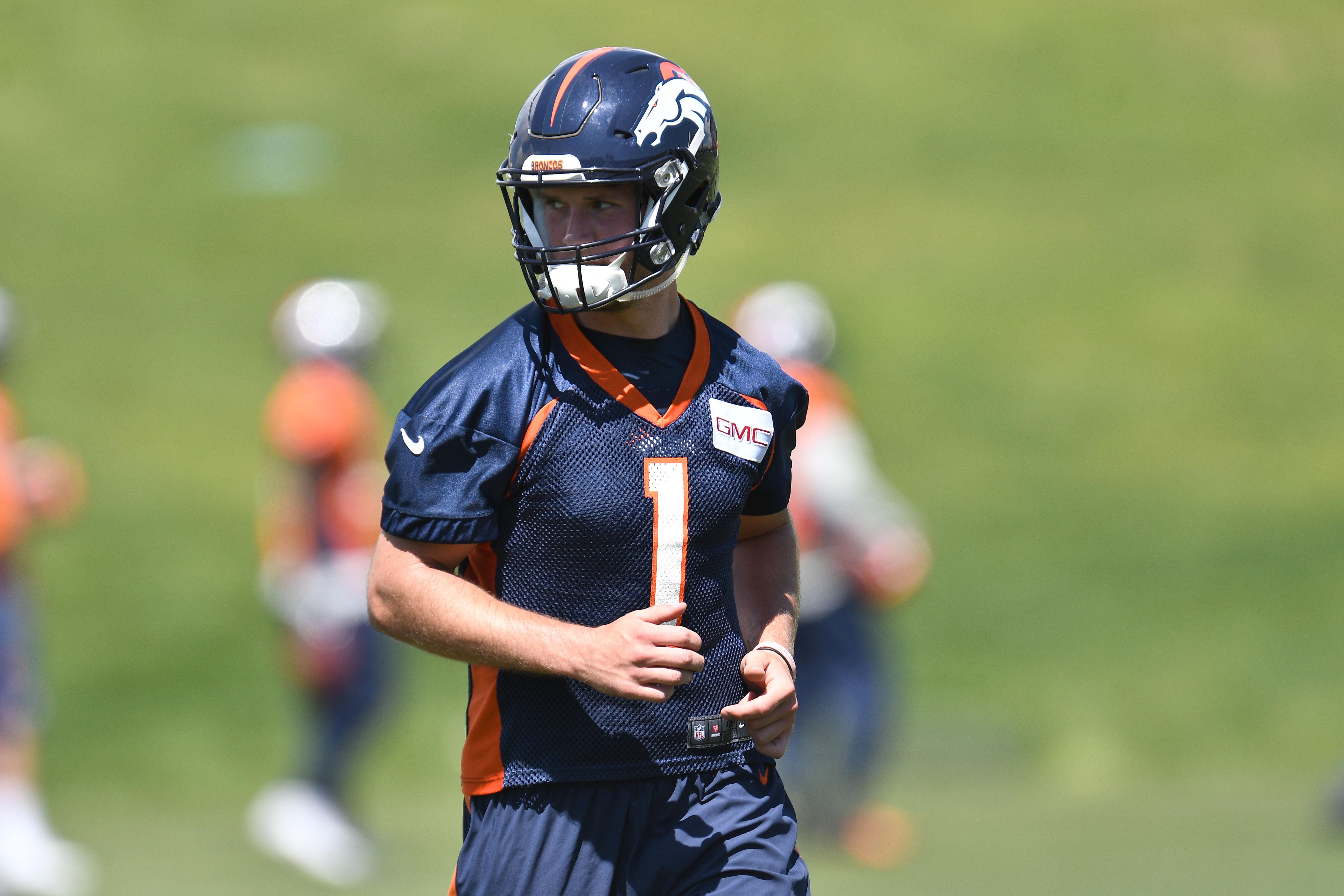 **********
In my last twitter to you (#mountain girl -my wife's) I predicted Sloter would score 21 pts. He got 30. His throwing motion is a picture of art, making him so dam accurate. At last we have an exciting QB. Siemian is only a manager & Lynch has too much Tebow in him.
Sloter at least is equal to Siemian with one big difference: With Siemian, the game is very close. With Sloter we have a comfortable lead. Joseph will exile Sloter to the practice squad in exchange for a vet QB. We will never see Sloter again this year.
A Sad Fan
Ed Hayes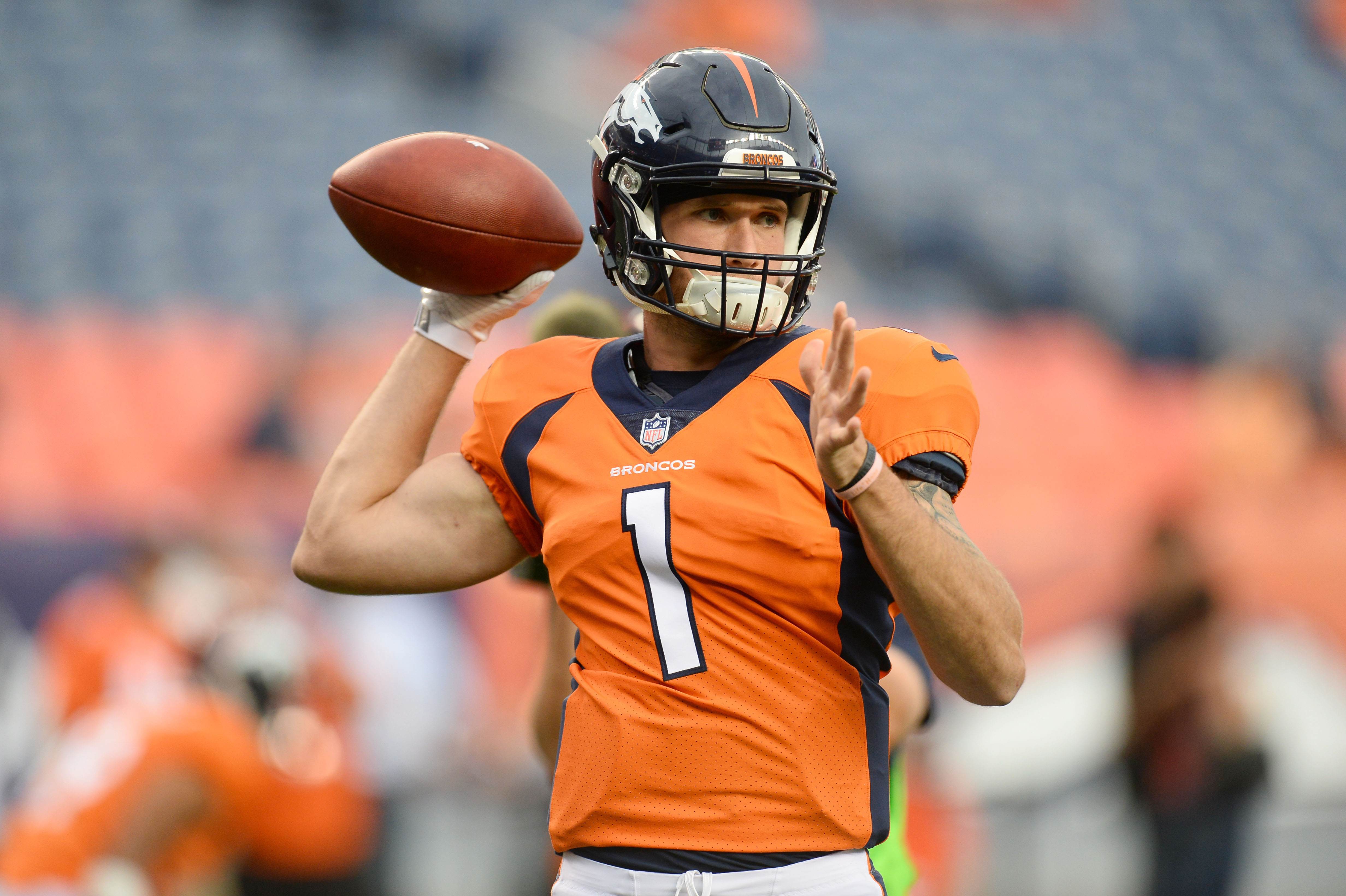 **********
To Woody, Mary, Kenneth, John, Stanley and Ed: I would have mixed in a letter that was happy about Osweiler's return and Sloter's departure. But there weren't any.
As someone who observes with little emotional attachment to the Broncos (I wish well for good people, nice guys, but cannot, and don't, root for their teams) I will say that like most of Denver's fans, I would have kept Sloter. And I was surprised Elway brought back Osweiler, although I did understand the move.
The Sloter out/Brock back move is all about Paxton Lynch. It wasn't just his shoulder injury that is expected to force him to miss the first four games. It was that the preseason revealed he's not ready to attack NFL defenses. He needs more time.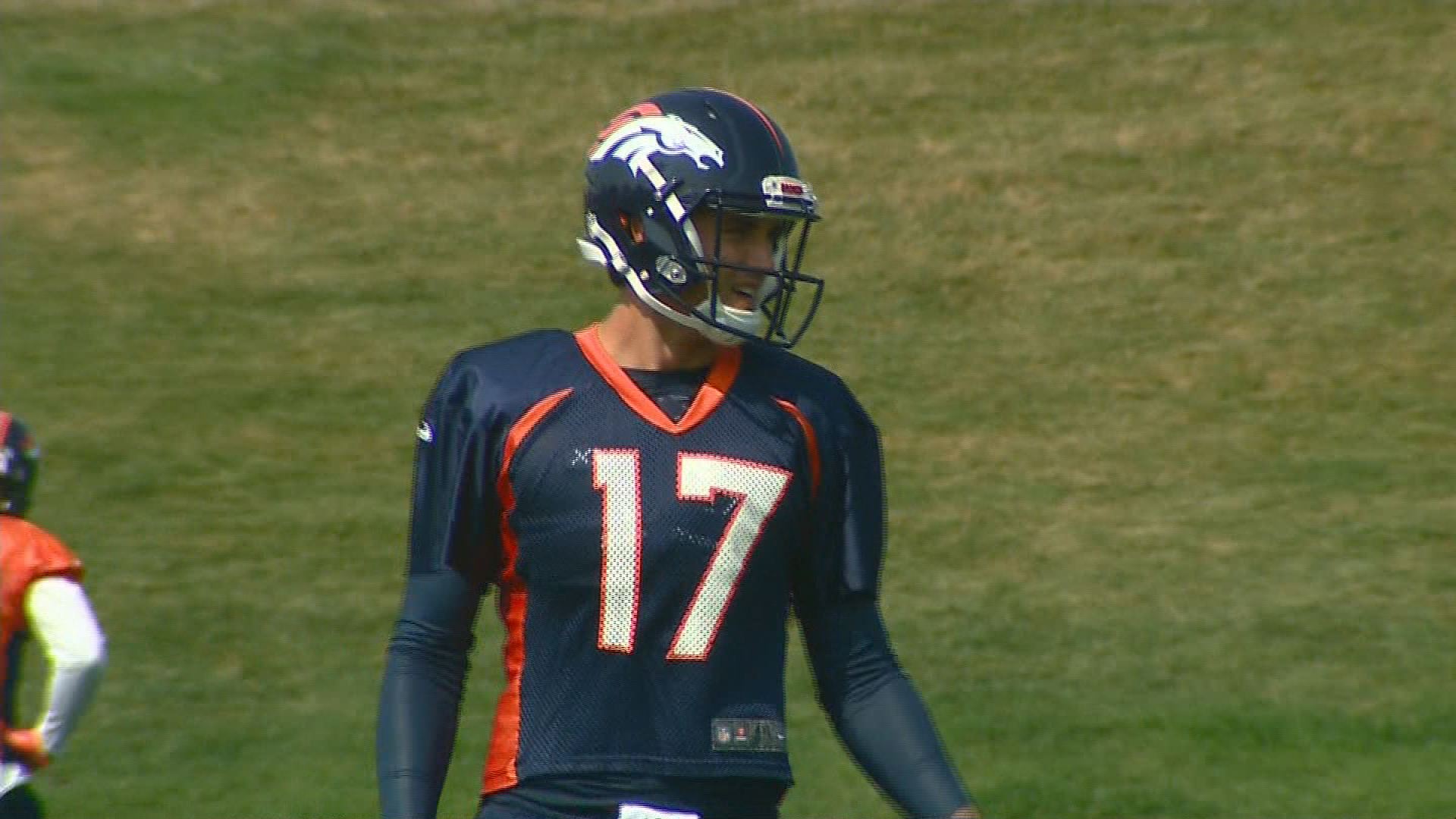 The starting quarterback, Trevor Siemian, is good if not yet great with question marks about his durability.
With apologies to Sloter's Army, I believe Osweiler is more capable of stepping in and winning a couple games in 2017. Sloter may be better than Osweiler in 2018 or '19. But this year? Osweiler is more advanced.
Had Lynch shown during the preseason he is close to becoming a starting quarterback, I think the Broncos would have tried to get by with Sloter as the backup for a couple games, and rushed Lynch's healing process.
Now, Lynch can take his time. Get fully healthy and then come back.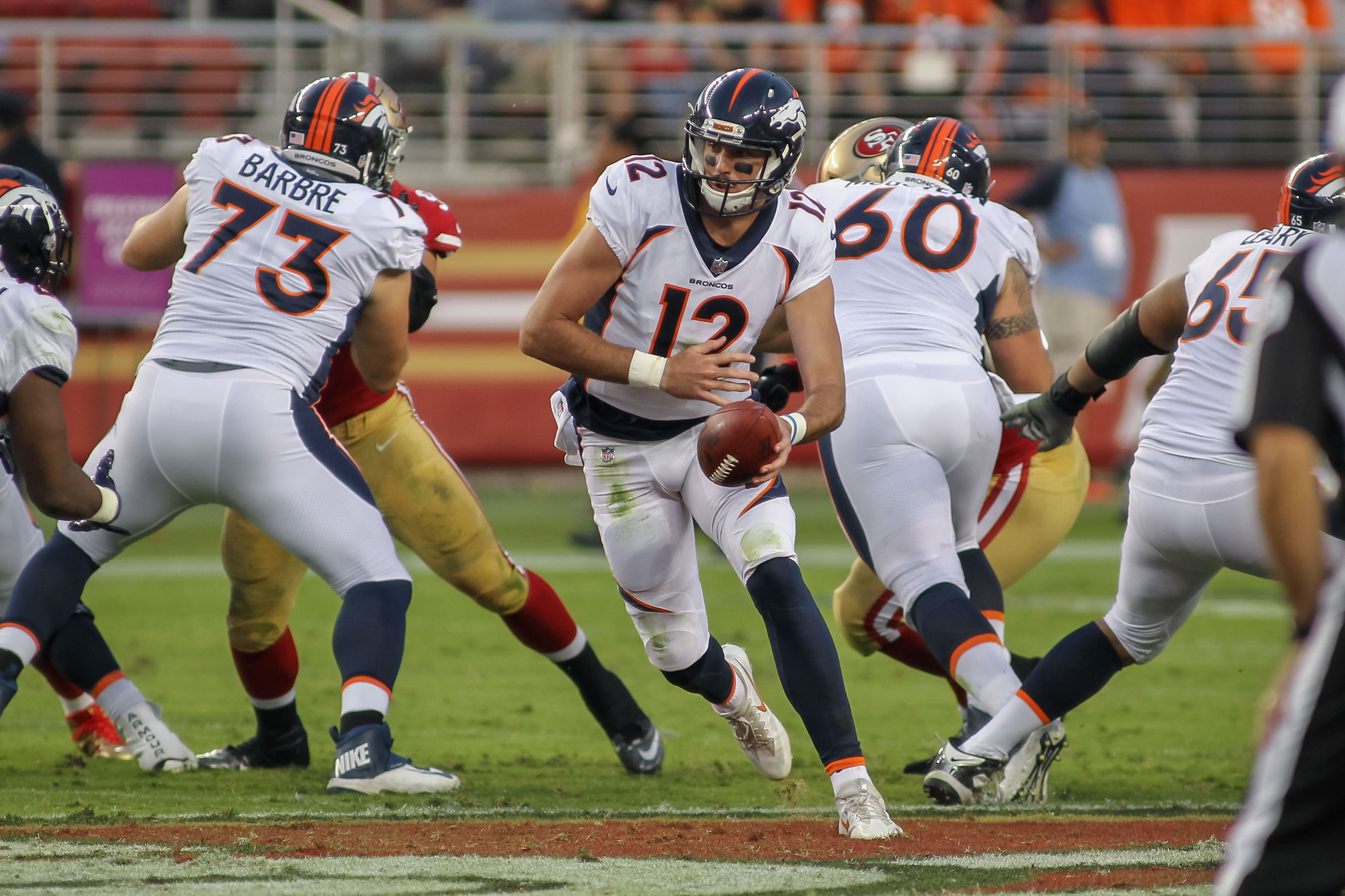 As for predicting what will happen when Lynch is healthy, all I know for sure is the events of the first month will probably make the answer obvious. If the Broncos are 3-1 and Siemian is playing great, there is one decision. If they are 3-1 despite Siemian's play, maybe the decision changes. If they are 1-3, it may not make any difference.
My guess now without knowing what will happen in the first four weeks is Osweiler sticks around for the full season.
And Woody, much as I agree with you the Broncos should seek my counsel, I enjoy my job at 9NEWS that tasks me with observing, analyzing and critiquing the team. It's been my experience, however, that the last person a team's brass wants advice from is a critic.
John, you would be surprised by the Bronco players' reaction to Osweiler's return. They like him. Players do not begrudge anyone for taking $37 million over two years fully guaranteed. Players often believe loyalty is usually a one-way street in the NFL. Take it while you can. And Osweiler is a likeable guy, whose contribution in the second half of the 2015 regular season. remember, helped put rings on the fingers of the 20 players who are still around from the 53-man roster that year.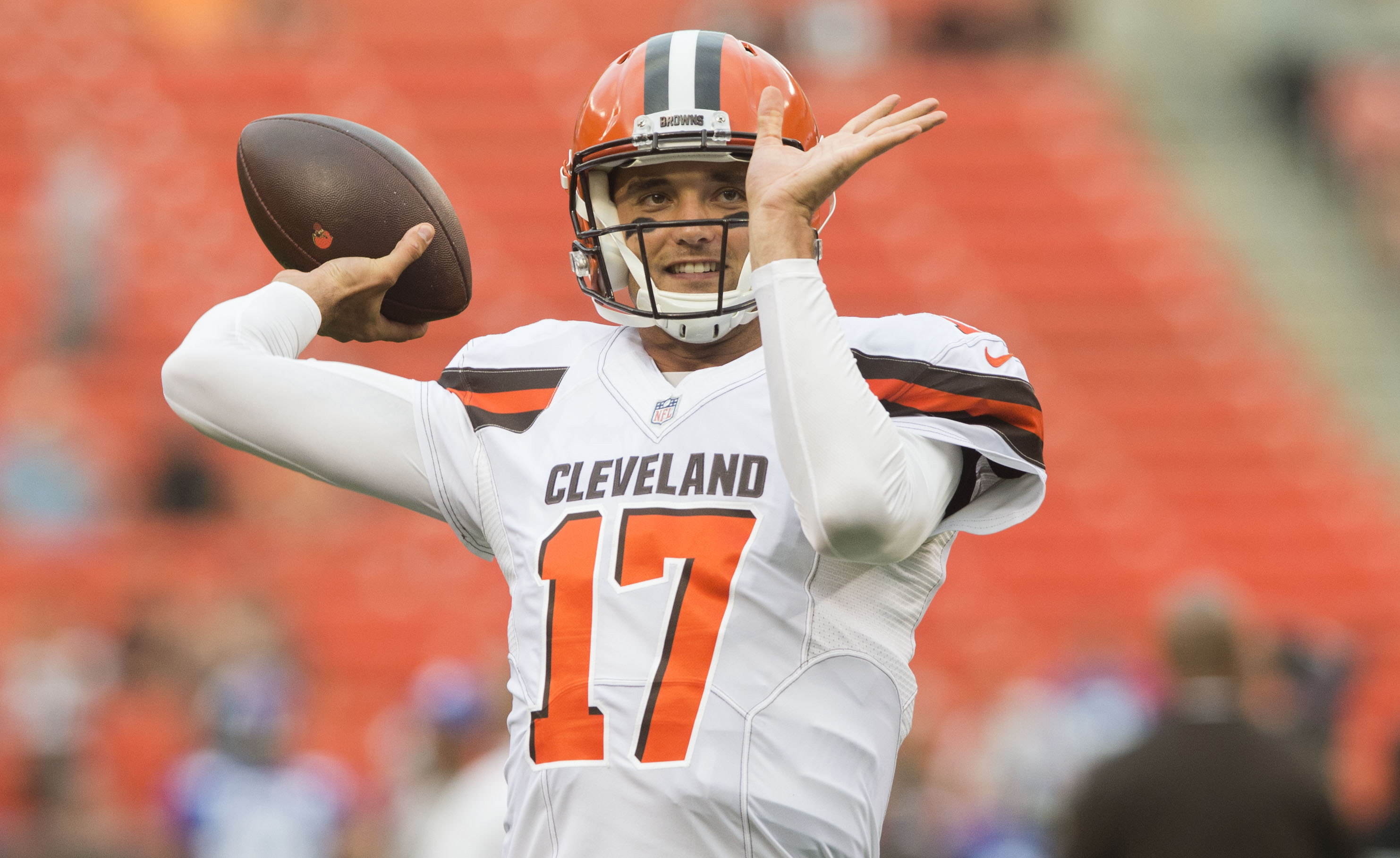 And Ed, we received your letter before Sloter signed a $30,000 a week practice squad salary with the Minnesota Vikings. Your thoughts were impressively prescient.
I like Sloter because he has the poise to see the field and make accurate throws. He got his degree in finance, which means he's strong in math. I have a theory that good math students are better at computing play under pressure than those who aren't good in math. Derek Jeter got A's in math. Said it was easily his best subject. (Just because the Broncos don't want my advice doesn't mean I can't give it, anyway).
Sloter has got a chance. The Broncos did try to bring him back. They just got outbid by the Vikings, who also had one less quarterback blocking him.
I do understand why the Broncos' brass believes Osweiler gives them a better chance in 2017.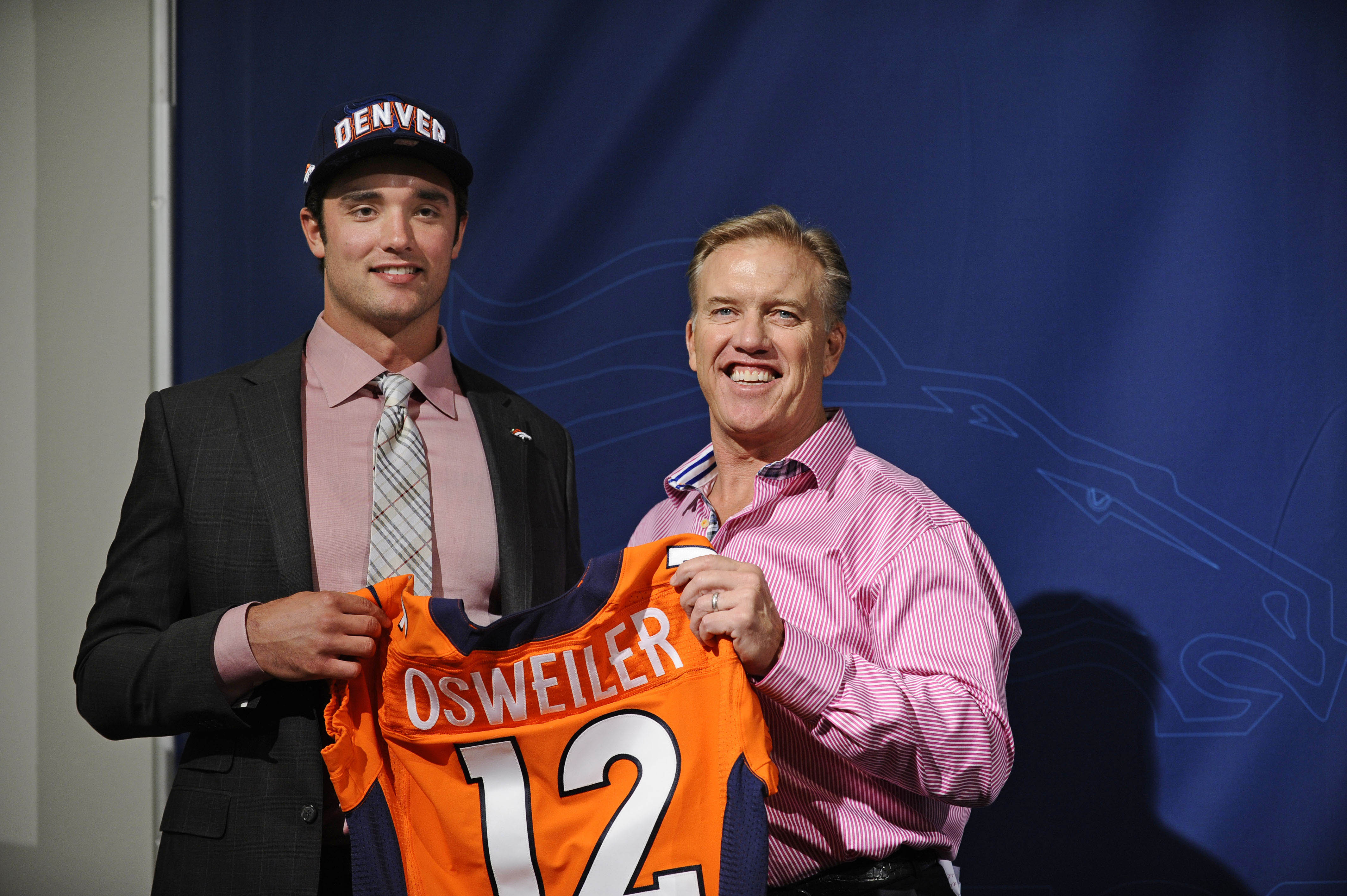 Do the players who get picked for the practice squad get to use that time towards a pension? I know the pension goal is four years or more. Does, say, 2 seasons on practice squad count towards those four years?
--Al Frost
P.S. Does it look like Chad Kelly will have a real chance to make either the Broncos or another NFL team? I know he has had off the field issues; just wondering if time heals wounds.
Al: Players on the practice squad receive no pension, health insurance, 401K or any other type of post-career benefit. They are covered medically if they get hurt playing football. And they get a $7,200 a week salary this year, or $122,400 over a full, 17-week season. But no bennies.
One caveat: If a player later picks up a credited season, he does retroactively receive benefits for his practice-squad season. For instance, Broncos center Matt Paradis spent his entire first season on the practice squad. No benefits.
But he then had two years on the active roster as the Broncos' starting center. So, Paradis now has three years' worth of benefit credits. This year will mark three on the active roster, four years of benefits.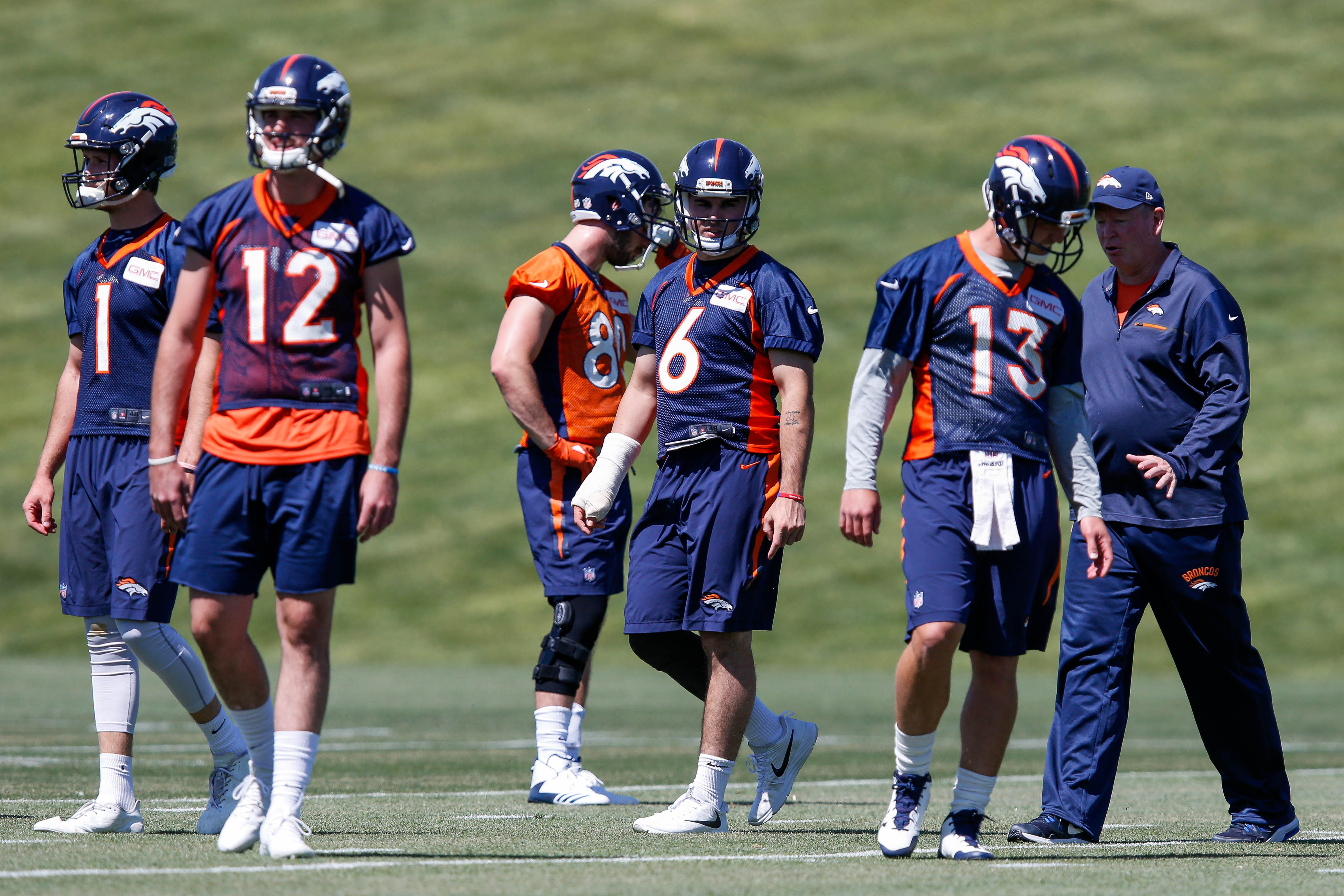 As for Chad Kelly, yes, he will have a chance to become the Broncos' starting quarterback, but not this year. He's got a chance to break in as a backup quarterback next year and compete for a starting job in 2019 – if he gets healthy and stays that way.
His off-field issues are from a former life. He got a fresh start as he crossed over to the NFL with the Broncos. Only if he gets in trouble again will those past issues pile on.
Very regular watcher of 9 News. Enjoy your "Notebook!'' With a couple of games on ESPN, what local TV channel will carry the games?
--Steve Miles
Steve: The two Broncos games on ESPN – Monday night against the Los Angeles Chargers, and Monday, Oct. 30 against the mighty Kansas City Chiefs – will also be televised on Channel 20. Because we at 9News/KUSA/Channel 20/KTVD understand Bronco viewers are not restricted to cable subscribers alone.
Mike - Are you allowed to share your thoughts on how you think the Broncos will do? Several of us have been talking this morning and we're thinking 8-8, 9-7. Can't quite come up with reasons to get that 10th win. What do you think?
--Dennis DeJulio, Aurora
Dennis—Sure, I can share. Let's begin by stating no team with Von Miller, Aqib Talib, Chris Harris Jr. and Derek Wolfe can finish worse than 7-9. Providing they all stay healthy. But it's almost impossible to have those types of defensive players and finish 6-10.
The defense should still be among the top 10 in the league in 2017. It's not the Super Bowl 50 defense. You can't lose DeMarcus Ware, Malik Jackson, T.J. Ward, Danny Trevathan and Sylvester Williams – in that order – and come close to the dominance of that Super Bowl 50 team.
But it's still a 10- to 12-win defense.
The offense will be better. The best offseason addition was guard Ron Leary. Then Jamaal Charles and Garett Bolles. I haven't seen enough of Menelik Watson, but he must be an upgrade at right tackle.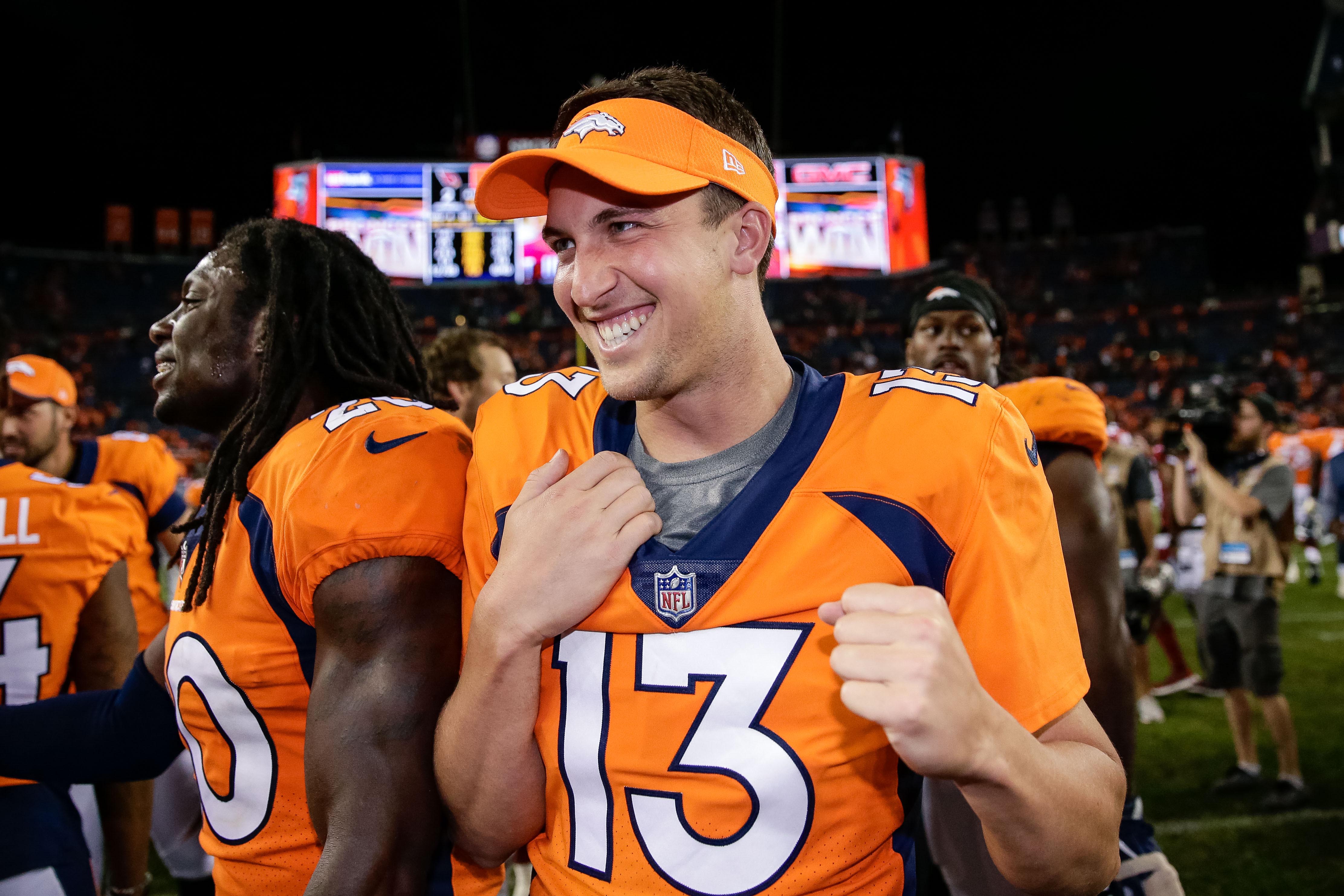 The key is Siemian and first-year head coach Vance Joseph's ability to reinstall a team-before-self attitude among his players. If Siemian improves on last season, the Broncos should be fine. If he doesn't take a leap as hoped, the Broncos may miss the playoffs for a second consecutive year.
I'm going with 10-6, and a first-round playoff win as a realistic high side. I hate to predict a low side. There are so many strong personalities inside the locker room that if the season gets sideways, it may be difficult to keep everyone together.