The first two weeks of the 2017 NFL season Trevor Siemian had started to convince me he could be the Bronco's long-term answer at quarterback. He looked very comfortable in the offense and began making mature, confident type throws. Then the loss last week happened against the Bills. Clearly when all the pressure was on Trevor to pull it through during the latter half of the game, he failed miserably. Is it too early to write off Trevor as potentially the long term QBs for the Orange & Blue?
Big fan of your Mike. Keep up the good work!
Joel Hansen
Joel—It's w-a-a-y too early to write off Siemian as the Broncos' long-term QB. He's a good, not great quarterback. He is mostly an accurate passer who mostly makes quick, wise decisions.
He made some terrific throws against the Bills – the 29-yarder strike to Demaryius Thomas on third-and-9 with 2:37 left in the game was one of the best he's made all year.
When Siemian stays within himself, operates like a game manager, plays off the run, takes more than his fair share of checkdowns but mixes in the occasional downfield pass, he's an efficient quarterback.
I thought he came out of his skin a tad in the second half against the Bills. He has had success scrambling, and success throwing downfield, and you could see his confidence stretch as he attempted to make that scramble left, downfield throw against his body to Bennie Fowler III that was picked off.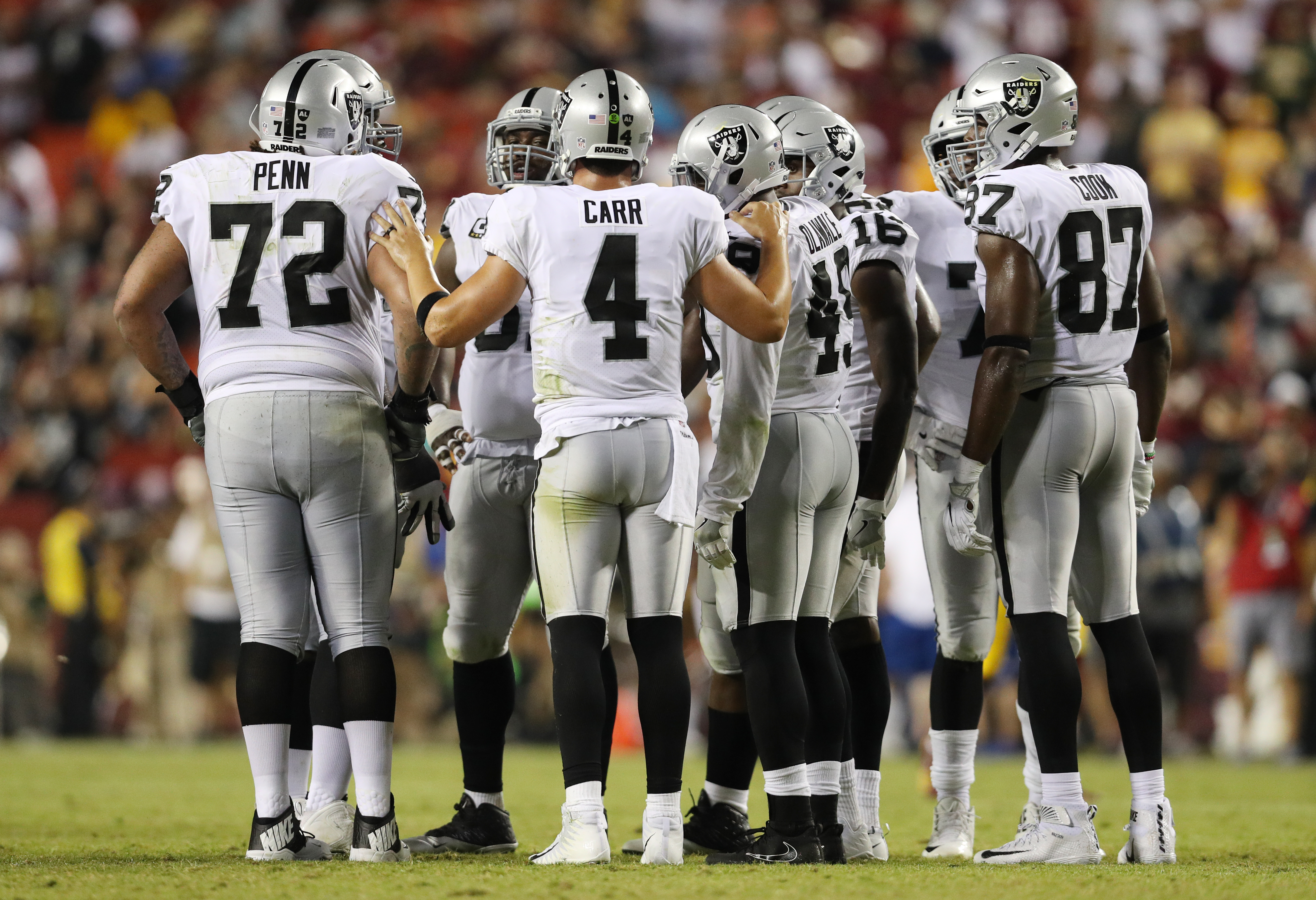 On his second interception, it appeared he wasn't set properly as he tried to throw it away. Or maybe he was caught in-between squeezing it into Fowler or throwing it away. Either way, without his body behind it, he didn't have enough arm on the throw.
As we stand here today, Siemian is the Broncos' starting quarterback this season and for years to come. But the NFL is the ultimate week-to-week business. Let's see how he plays Sunday against the Raiders. I'd be surprised if he doesn't play well.
Hey Mike love your work. This is not so much of a question but more less of a huge favor. Please let Trevor Siemian know when your doing your media press after practice that we can can't stand the Raiders. Matter a fact we hate the Raiders.
One thing I loved about Peyton Manning, he knew the importance & tradition of Raider Week. I think it's important for all the young and old new players to know how much fans hate the Raiders & how big this week is. Please let Siemian know.
--Carl Garcia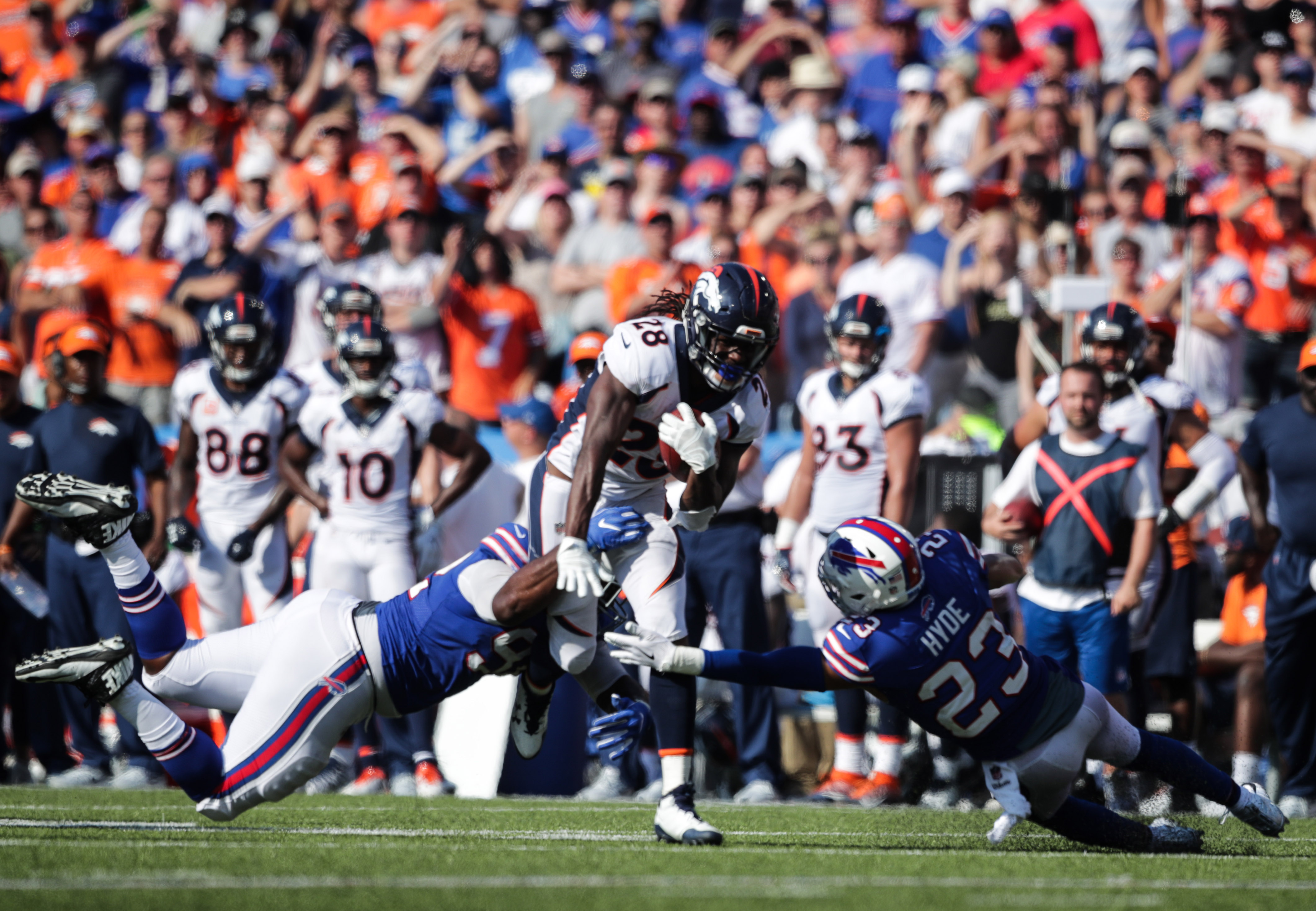 Carl--I have been saying the "hatred" for rivals like the Raiders are to the Broncos isn't quite as pronounced as it was before free agency in 1993. Butkus was a Bear. Nitschke a Packer. You hated one, loved the other.
Now, Manning was a Colt and a Bronco. DeMarcus Ware was a Cowboy and a Bronco. Charles Woodson was a Raider, Packer and Raider, again.
Players don't hate each other, anymore. Shelby Harris was a Raider for two years. He's been a Bronco for eight months. How can he hate the Raiders when he probably has more friends there than here?
Still, Carl, it's nice to know many fans like you still have a deep-seated passion for this game.
How did the right tackle position perform? Is it time to see how Allen Barbre will fair?
--Michael Farley
Michael—Broncos right tackle Menelik Watson played much better against the Bills. Outside linebacker Lorenzo Alexander got credit for one sack for zero yards on what was really a Siemian rush attempt.
Barbre, meanwhile, has split the left guard position almost 50-50 with Max Garcia. Seemed like overall the offensive line played well at Buffalo. Jamaal Charles and C.J. Anderson combined for 92 yards on 17 carries (5.4 yards per attempt). And for the most part I thought Siemian was well protected.
My name is Sávio Pereira Ferreira, I live in Brazil, and I know the subject is delicate, but do you have any information on how some fans have reacted to the players' decision to kneel during the execution of the American National Anthem in protest? I read some newspaper articles that reported a lot of discontent among some fans. I watch from afar, so I do not have much idea of ​​what really drives the streets of Denver. Of course, the result of the game against the Bills has a little influence, but some fans seemed really very angry with the protests of about 32 Broncos players.
Sávio—Funny you should ask. Read on to get the myriad of fans' thoughts on the National Anthem developments last weekend.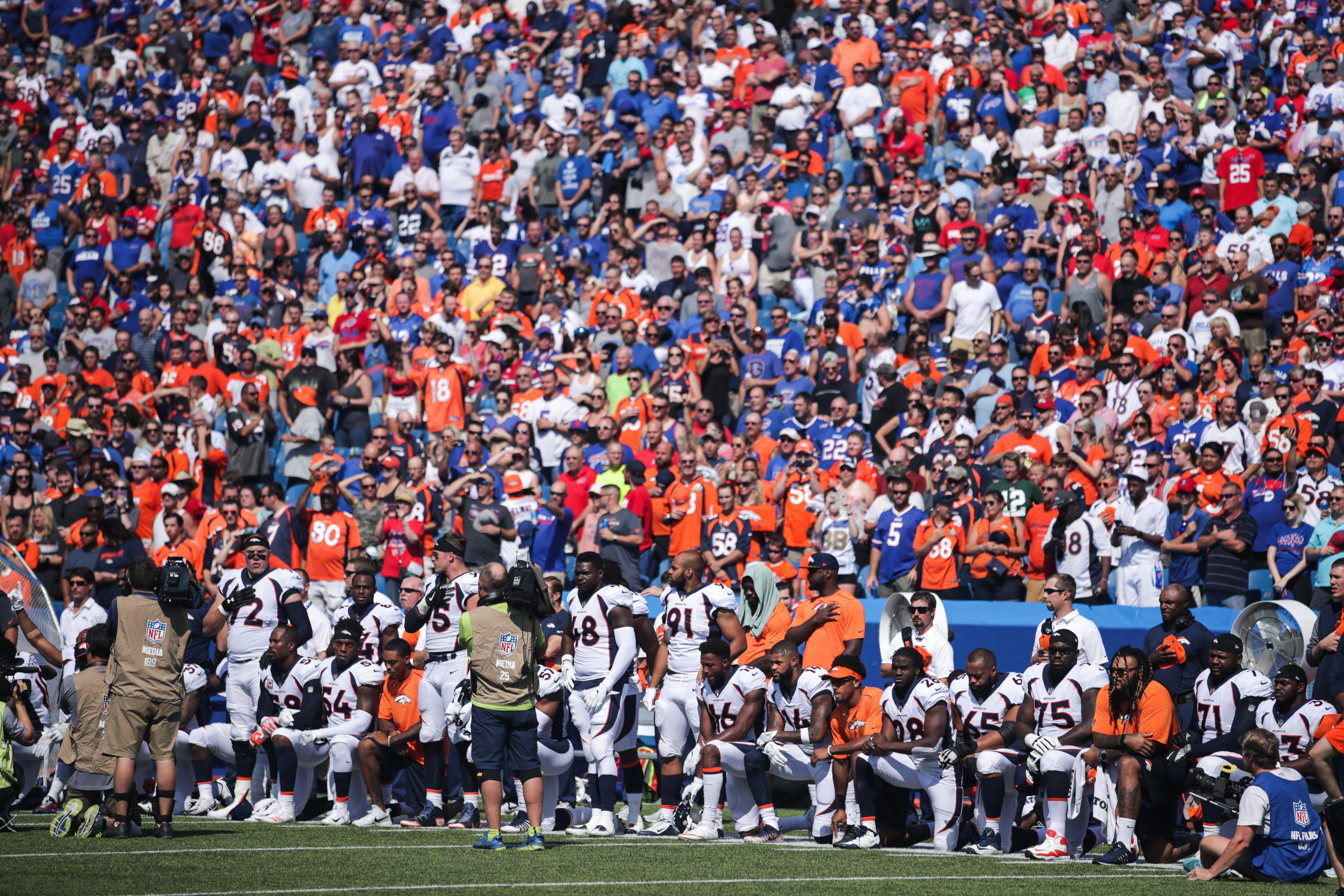 I feel sorry for parents that are put in the unwanted position of explaining to their puzzled kids why their sports heroes are acting this way during the National Anthem.
--Matthew J. Nicholas
I am a long-time Broncos fan and was very upset when so many players took a knee. I thought it was selfish, divisive and thought the team took a knee on the field as well. This is a watershed moment for Vance Joseph as a coach and I am not interested in watching, or following the Broncos (or the NFL) anymore until this changes.
--Slater Raub, Louisville, Ohio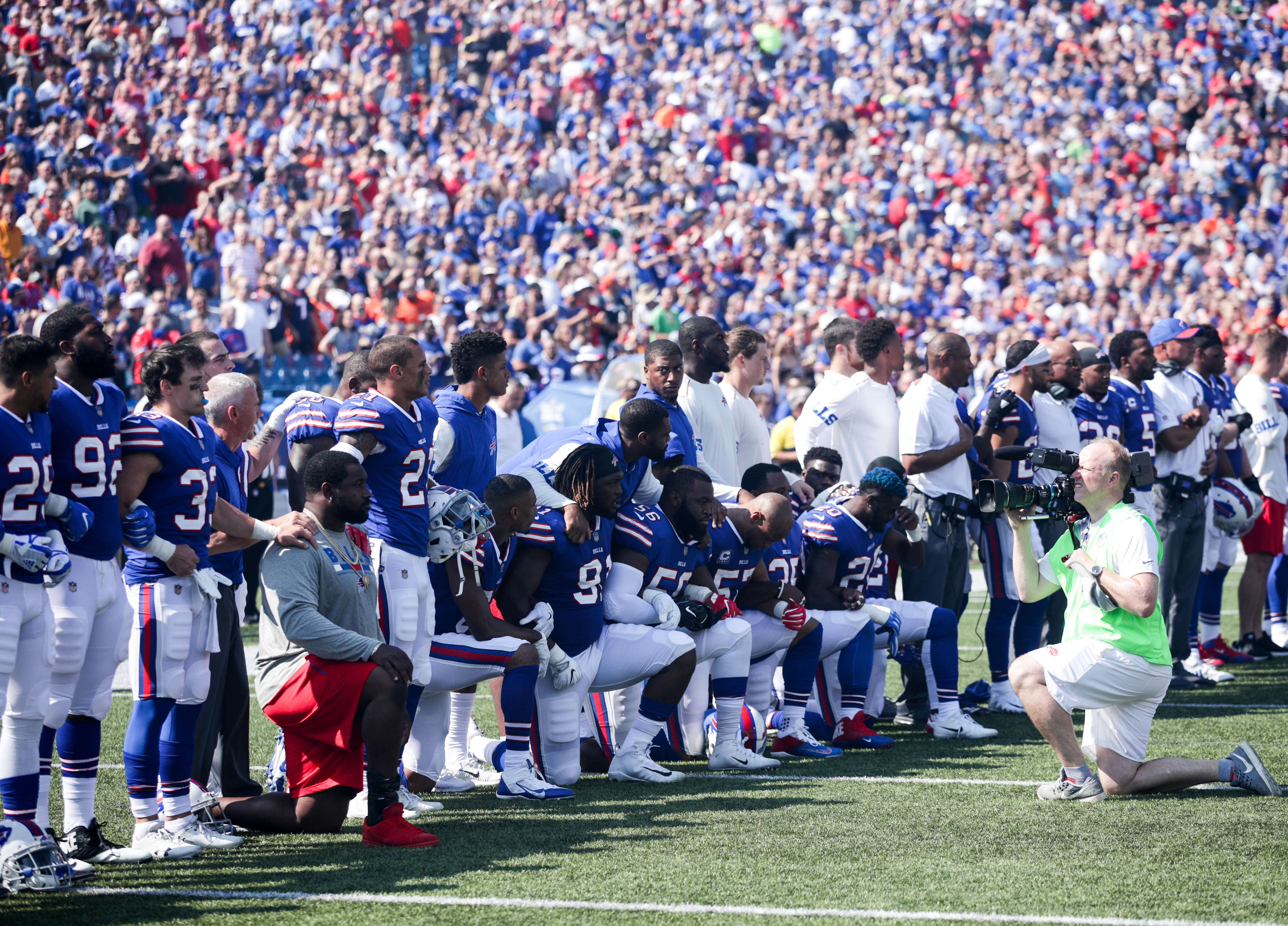 Did not agree with your statement tonight. Whether they stood or knelt the key is it did not matter. They respect each other's opinion and therefore unity is even stronger. You should not imply they are a team not united because they all did not do the same thing. Whether intended or not, that is the way your description could be interpreted.
--Walt Feihel
I served this Country for seven years. I was deployed twice to Iraq. I received a purple heart, I have wounds that will never heal and loved ones who will never return.
I for one will stand for the National Anthem, those that don't aren't a lesser of a person for kneeling. See when I fought for this Country I didn't just fight for my freedoms instead I fought for everyone's freedom. To ridicule NFL players for kneeling and practicing their freedom, makes us no better. Who are we to revoke someone else's freedom, merely based on the fact it doesn't coincide with my beliefs or I just disagree completely?
The reason I write is, I have a possible solution for this thing and this Country. Instead of these NFL players kneeling, I'd challenge them to stand with dignity and respect and show they will not be broken and will not show weakness. Not only stand, but stand with hands locked together, supporting one another and showing the Country they are united. I don't only challenge these athletes but I challenge every person in the Bronco Stadium to stand, hold hands show unity among themselves and show the respect that the flag really does deserve. I am hoping you can pull some strings and possibly get this to the Broncos, if not at least give them my info so they can contact me.
I have given great thought to this, I suffer from TBI, CTE, PTSD, severe anxiety and depression now. I didn't do all this to see a Country divided. I fought next to some of the best Soldiers out there, I didn't look at skin, we looked at each other like brothers.
--Bryan Dodson
Regarding Flag controversy, I found the U.S. Code, written by the US House of Representatives, addresses how you are supposed to act when the National Anthem is played and the flag is displayed.
"Chapter 10—Patriotic Customs"
"During rendition of the national anthem when the flag is displayed, all present except those in uniform should stand at attention facing the flag with the right hand over the heart. Men not in uniform should remove their headdress with their right hand and hold it at the left shoulder, the hand being over the heart. Persons in uniform should render the military salute at the first note of the anthem and retain this position until the last note. When the flag is not displayed, those present should face toward the music and act in the same manner they would if the flag were displayed there.''
--Joan Hanlon, Colorado Springs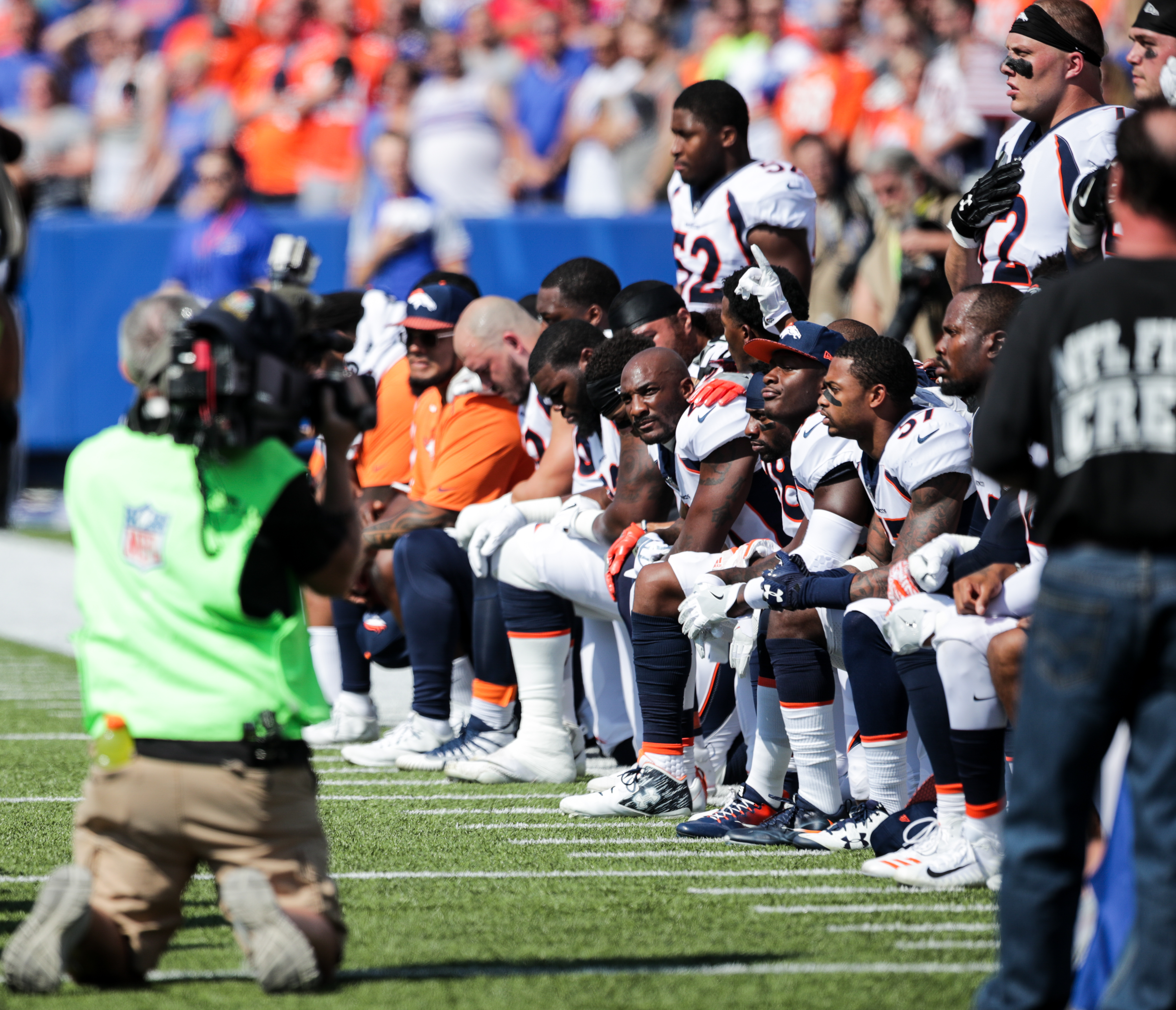 First Amendment to the Constitution guarantees the rights of Americans to engage in symbolic forms of protest, including kneeling during the National Anthem. You can "like it," or not, but it is fundamental to American freedoms. Obviously, Mr. Trump needs to "brush up" on Civics. Maybe Mike Pence can educate him.
--Steve and Regina Barrell
I think many people do not understand that the kneeling protest during the national anthem is against racism, not against the flag or our troops, etc. I propose that the players, coaches, owners, etc. who choose to protest would hold one long banner that reads "United Against Racism." This clearly states their message without offending some by kneeling, etc. Another phrase might be "United against hate speech."
--Judi Lessack
This crazy world, Mike. Please take a minute and straighten it out. Thanks,
--Keith Bramer
Matthew, Slater, Walt, Bryan, Joan, Steve and Regina, Judi and Keith—You all well-articulated your views on a subject in which the only correct answer seems to belong to the person in the mirror. To be clear, the Broncos' Anthem protestors are almost entirely in response to Trump's remarks. Until his speech at a political rally last Friday in Alabama, only linebacker Brandon Marshall had taken a knee during the National Anthem and he hadn't done it since midway through last season.
This time, it wasn't a protest specifically against the perceived social injustices of minorities in this country. It was a protest against Trump's words.
The current protest is fluid and as of Tuesday, Bronco players had not decided on how to address the Anthem that will be played in front of their home crowd.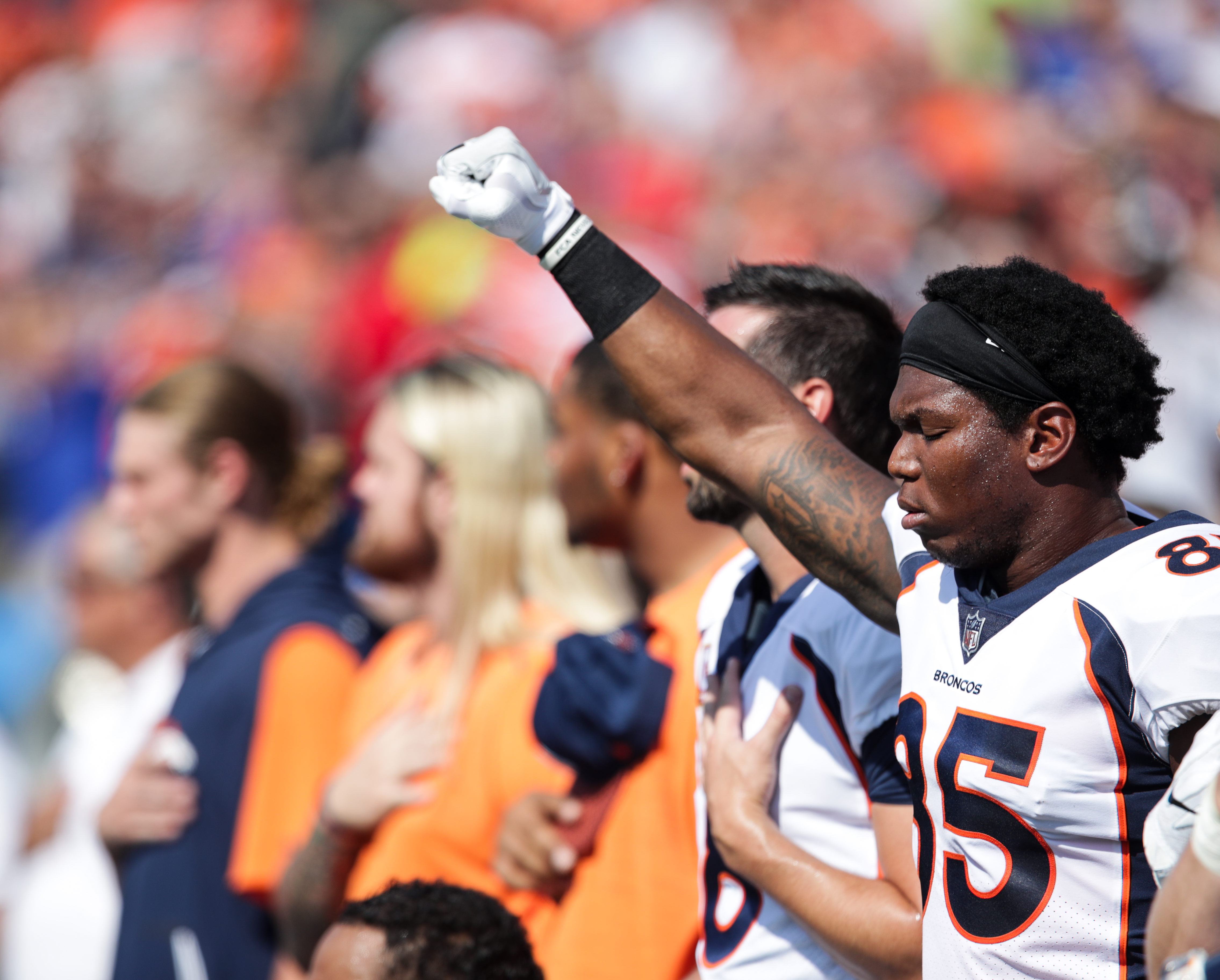 I liked what the Dallas Cowboys did Monday night – kneel as an entire team before the Anthem, but then stand and lock arms during the playing of the Star Bangled Banner. This, Walt, is what I'm talking about. I also like Bryan was suggesting. Thank you for your service, Bryan, and I wish you good health.
Still, the Cowboys got booed for this by the Arizona crowd, so it shows that even when your display seems to take both sides, there's no pleasing everybody.
The world's too complicated for me to understand, Keith. But I hope you and others enjoyed the time spent reading the mailbag.